About this event


OnGrid comes from a background of track enthusiasts and racers with a goal that allows their participants an enjoyable, well organized, and affordable driving events.  OnGrid consists of a team of friendly and knowledgeable owners, staff, instructors, and friends. We welcome everyone from seasoned pros to beginners with no prior track experience.  Our events are fun, low key and relaxed.  We also have instructors available at every event we host, for anybody that may need help.  OnGrid Is your Premier Organization Hosted By Racers For Enthusiasts. 
For more information and updates please follow our Social Media links.
Contact info:
 

| | |
| --- | --- |
| Email | info@ongridtrack.com |
| Phone (Call/Text) | 925-255-5277 |
Frequently Asked Questions:
| | |
| --- | --- |
| Event Date? | Sunday, Oct 18th, 2020 |
| Race Track? | Thunderhill West |
| Configuration? | CCW |
| Is official timing available? | Yes. You can secure a timer during checkout. |
| Is this even beginner friendly | Yes. We have special groups for participants who have are new to the sport. |
| Age restriction? | 16+: email info@ongridtrack.com. 18+ for drivers/passengers may sign up if they are in good standing with us. |
| Am I welcome? | Anyone who would like to drive or hangout with OnGrid is welcome! |
| Can I ride with my friends on track? | Passengers are allowed in every run group. |
| Do you offer private coaching? | Yes. OnGrid offers private, full day professional coaching. You may register for this upon checking out for the event. |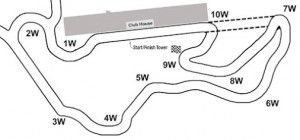 Event requirements
Drivers and Passengers must be 18+ (We allow 16+ on a case by case basis. Please email us at info@ongridtrack.com)
SA2005 or newer helmet
A tow hook or strap is required on the car. Tow hooks underneath the body do not count (wet conditions). The driver of the vehicle is liable for any damages sustained while the car is being towed. Your tow hook or strap must be on the car prior to entertaining the race track.
Inside the car you should ensure there are no loose objects that may fly around.
Aftermarket 4 point racing harnesses are not allowed.  ASM rated or OEM 4 point harnesses are allowed. 
Vehicles may not enter the track if they are leaking any fluids.
Numbers are required on both sides of the car and must be 8 inches tall and 4 inches wide or bigger. 
Convertibles are required to have roll over protection.  A vehicle with factory pop-up roll over protection is allowed to enter the course.  Drivers and passengers with convertibles must pass the broom stick test.  If you have any questions, please do not hesitate to contact us: info@ongridtrack.com
How To Preform Broomstick Test:

Put helmet on and get in the car
Place one end of the broom/stick on the top of the windshield and the other end on top of the roll hoop/bar, behind your head
The broom/stick must not touch your helmet nor your head, in order to pass the test and to be allowed on track
OnGrid reserves the right to change you from the group you originally registered for, into another group, if we do not feel you meet the criteria for your registered run group.  Please make sure you register for the appropriate run group.
These are generally our run groups, however sometimes we modify and add a School Group or any extra groups if needed to accommodated drivers and keep the car count in groups low.
Our events are ran no matter the weather.
Thunderhill Raceway Park
Willows, CA
Download track map
Buy virtual track walk
More events from this organizer