About this event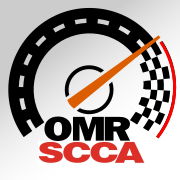 Get ready to autocross at Crowder College in Neosho, Missouri !
The OMR SCCA Solo series welcomes a variety of experience levels at the best autocross site in the four-state area. It's an intense, low-risk way to compete against friends and hone driving skills in your own car.
8:00am - Check-in opens
9:45am - Novice Course Walk
10:00am - Check-in closes
10:10am - Mandatory Drivers meeting
10:30am - Timed runs begin.
Please show up early to allow time to unload your car, pass a basic tech inspection, visit the registration trailer, and preview the course.
Additional help putting away equipment at end of day is much appreciated, too.
Click the Continue button below to view more details and get started.
Event requirements
What do I need to know?

- Participants must be either an annual or Weekend Member of the SCCA
- Entry fee for annual SCCA members w/valid membership card: $35 online pre-registration <--- We have been forced to increase the price of autocross due to the standard rising costs of insurance.
- Weekend Memberships available for additional $20
- Register before Friday 11:59pm prior to event to save $10
- Bring a valid driver's license.
- Car must be in good working condition and able to pass basic safety inspection.
- Arrive on time to keep the event running smoothly! Latecomers may not be allowed to compete. Registration closes firmly at 10AM, but plan on arriving AT LEAST 45 mins earlier to preview the course and get your car tech inspected, and even earlier than that to have time to take the strongly recommended Novice Course Walk (if applicable) and/or to walk the course more than once. In general, the earlier you arrive, the better you'll do and the more fun you'll have!
- Water and sunscreen are your friends.
- No misbehaving on campus. We strive to continue to be good stewards of the site.
Car Numbers
As with the previous Solo season, running a number in a given class means that you get to keep it for the rest of the year. Soon you'll see an option to choose a number from a drop-down menu. If a number is already taken by someone, it will show the person's name next to it.
Novice Guide
If you are new to the sport, check out our Novice Guide.
How is my car classed?
The full SCCA Solo Rulebook is online in Adobe Acrobat (.PDF) format, and can be downloaded and viewed with Acrobat Reader.
Requirements
Most passenger cars and 2WD light trucks with low Centers of Gravity in good running order are allowed. SUVs, 4x4's, minivans, tall/narrow vehicles, and other rollover-prone vehicles are obviously a bad idea and cannot compete. See the SCCA rulebook for more details if applicable. Note - if the vehicle is taller than it's track, it's not allowed in OMR events. Before registration, all cars are checked for loose wheel bearings, steering wheel play, and anything unsafe for autocross conditions. Make sure your battery is held tightly in place, the throttle return works, the brakes function, and that nothing is leaking. Note: Adequate mufflers are required; excessively loud cars are one way to make us lose our site. What constitutes "adequate" noise attenuation is subject to the sole discretion of the Solo Director, Eventmaster, Tech Inspectors and/or Safety Stewards.

Driver's Licenses, Minors, and Waivers
All persons entering the site not wearing an SCCA "Hard Card" waiver will be required to sign a Release and Waiver of Liability, Assumption of Risk and Indemnity Agreement (SCCA form MS-1).
Everyone under age 18 on site not wearing an SCCA "Hard Card" waiver must have a Minor Wavier (SCCA form MS-2A) on file with OMR, competing or not.

All event participants must have a valid driver's license on site and must present it at registration or any other time requested. A valid driver's license is required to run. Drivers under 18 with only a driver's permit (rather than a full license) must abide by the laws of the issuing state. If the permit requires an adult passenger, he or she must be a parent or guardian unless given signed permission by the parent/guardian and prior approval of the Solo Safety Steward. OMR currently does not have a junior kart program.

Also, everyone under age 18 on site must have a Minor Wavier (SCCA form MS-2A) on file with OMR, competing or not. For competing minors, both parents or guardians must sign the wavier once every calendar year. All parent/legal guardian signatures must be witnessed by an adult SCCA member OR a notary. Children under 12 or minors only spectating are not allowed in "hot" areas such as course and grid, and must have one parent or guardian sign a Minor Wavier on a per-event basis.

Show up on time
You need to have time to prepare your car, tech, register, and walk the course. Lateness makes the day longer for everyone, so get to registration before it closes, or you won't be able to run. The earlier you arrive, the more you'll get out of the event.

Children and Pets
Children under twelve and pets cannot be in the grid, on course, or near the start/finish areas. All minors on site must have their parent or guardian sign a minor wavier. Children no younger than 12 years old may ride along with event participants who's vehicle passed tech inspection so long as the parent(s)/legal guardian(s) have signed the appropriate paperwork and an approved helmet and seatbelt are worn at all times while in the vehicle.

Helmets
A helmet must be worn during runs; the club has some adult sized loaner helmets available. If you want to bring your own helmet (most eventually do), it must typically be Snell "M" (motorcycle), "SA" (automobile racing), or "K" (kart) rated (or SFI). "DOT" alone is insufficient, and the SCCA currently requires the 2010 rating as minimum for Snell M and SA helmets. Details of this requirement can be found on the SCCA web site. As of this writing, only helmets carrying one of the following certifications are allowed:
Snell Memorial Foundation standards EA 2016, SA2020, SA2015, SA2010, SAH2010, M2020D, M2020R, M2015, M2010, K2020, K2015, K2010; SFI standards 31.1/2015, 31.1/2010, 41.1/2015, 41.1/2010, ECE 22.05 or R22.05; FIA standards 8860-2018, 8860-2018-ABP, 8859-2015, 8860-2010, 8860-2004 are acceptable
Location
The event will be held in Neosho, Missouri. Click for a map of Crowder College Trucking School, and plug in your directions. Take a look at this site diagram to see where to go once you get there.
Crowder College
Neosho, MO
SCCA - Ozark Mountain Region