About this event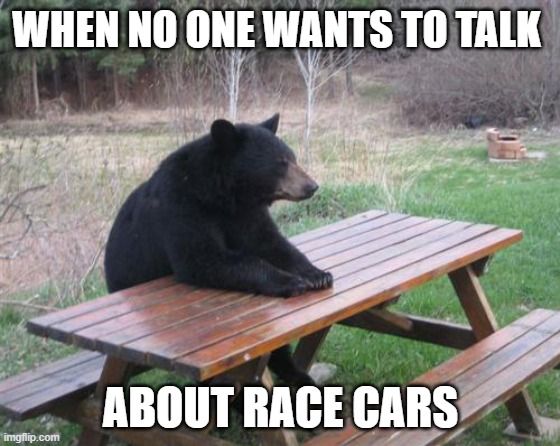 We can solve that. We are having a picnic where people will not only tolerate your theories about spring rates, they will probably argue that damper tuning is better for over all time. And look at that! You are suddenly having a good time!
NRSCCA Spring Picnic
29 April 2023
Chalco Hill Park
12:00 - 5:00 (or till everyone leaves)
We have rented a pavilion at the park so follow the pointer cones from the North entrance on Giles west of 144th.
Please bring a side dish or dessert. The club will be providing brisket, chicken, brats, hamburgers, hotdogs, veggie burgers, meat balls, and moar.
See you there!
Chalco Hills Recreation Area
Omaha, NE
More events from this organizer