About this event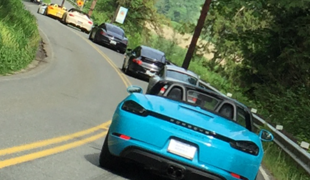 Tour chair note: This is the first time PNWR has headed back to the Olympic Peninsula for a multi-day tour in three years. In 2020, we were in the midst of Covid restrictions and this was one of the few tours we attempted. This time, the agenda is much more "group friendly" so I hope you will join the tour! Thanks to Eric and Sherry Breidenbach for the extensive planning and coordination to set all of this up for your enjoyment! READ ALL OF THE INFORMATION BELOW SO YOU KNOW WHAT'S GOING ON THROUGHOUT THE WEEKEND!!
NOTE THAT THIS TOUR STARTS OVER ON THE OLYMPIC PENINSULA in PORT GAMBLE, SO ALLOW ENOUGH TIME TO GET THERE BY THE SHOW TIME!!
This three-day tour takes you along winding tree-lined back roads beside the water, up to spectacular views of the Olympic mountains from Hurricane Ridge and to dramatic Cape Flattery, the northwestern most point in the the continental United States.
Day 1:*Friday's tour begins in Port Gamble and ends at the Holiday Inn Express hotel in Sequim. Scenic roads from Port Gamble to Fort Worden State Park for a picnic lunch, then on to Sequim.
*We meet in the parking area adjacent to Butcher & Baker Provision at 4719 NE State Hwy 104 in Port Gamble. This is along Highway 104 and Pacific Avenue. The Port Gamble General Store and Café is a short walk away. We will form in our assigned groups in the grassy area.
*Arrive no later than 10:00 to find your group and sign the waiver forms. Arrive earlier if you plan to eat breakfast first!
*10:15 am Driver's Meeting
*10:30 Tour begins. 10 min spacing between groups
Day 2: Neah Bay, Cape Flattery and the Lake Crescent Lodge. We will stop at the Neah Bay Cultural & Research Center for a brief museum tour and buy parking permits for Cape Flattery. There is a short hike to the viewpoint at Cape Flattery.
* Saturday's tour will leave from the hotel at 8:30am and conclude at the Lake Crescent Lodge for lunch. Return to Sequim/hotel on your own for Day 3 or head home
Day 3: Early riser run to Hurricane Ridge
*Sunday's tour departs from the hotel at 7:00am.
Consider other recommended area spots: Dungeness Spit, Sol Duc Hot Springs, Rialto Beach, Hoh Rain Forest. These are NOT part of the official tour agenda, so you are on your own if you choose one of these options!
Hotel: Holiday Inn Express, 1441 E Washington St, Sequim, WA 98382.
A block of 20 rooms are being held until September 1 at a group rate of $229.00/night plus tax. A full breakfast is included. 10 rooms have 2 Queen beds, 10 have 1 King bed. Rooms not yet reserved by September 1 will be released but will be available at the group rate on a space available basis. This rate is available for the nights of 9/22-9/24 to allow individual flexibility.
Call 360.681.8756 to make your reservation and identify yourself as a Porsche Club member.
There will be a portion of the parking lot dedicated for Porsches. We have requested a car wash area.
Saturday Group Dinner: You have a choice of two very fine restaurants in Sequim, one on the water and one downtown.
1. Dockside Grill at the John Wayne Marina
www.docksidegrill-sequim.com
Dinner is tentatively at 6:30pm
Final details will be provided later based on group count.
2. Alder Wood Bistro, 139 W. Alder Street in Downtown Sequim
www.alderwoodbistro.com
Dinner is tentatively at 6:30pm
Final details will be provided later based on group count.
Other Details:
A $20 Makah Recreation Pass is required for Cape Flattery. It is situated on the Makah Indian Reservation. We will stop at the Makah Cultural & Research Center Musuem in Neah Bay musuem to purchase passes and briefly tour the museum. This is an annual pass. There does't seem to be such a thing as a day only pass.
Viewing Cape Flattery requires an easy walk of about 3/4 of a mile each way. It should not be missed!
A National Parks Pass/America the is required for Hurricane Ridge. We will stop to purchase passes en route.
A 7-day pass costs $30.00, an annual pass costs $80.00. Lifetime passes are $80 for Seniors (age 62 or older), $20 for annual). There are no single day passes available. Annual and Lifetime passes can be purchased online and by phone on advance. This is recommended so that we keep our ranger station stop short.
Questions, contact Eric Breidenbach at (425) 941-6768 or email to Charity@pnwr.org
Event requirements
Tour Requirements:
Cancelations and refunds: Cancelations must be made before Sep 17th for the tour. The hotel block expires on Sep 1st.
Car club membership: To participate you should be a member of the PCA and PNWR. Porsche owners who are not members may register and receive a special invitation on a case-by-case basis.
Non-Porsches on the Tour: Non-Porsches are not allowed on the tour unless there are extenuating circumstances such as car in the shop car or car sold and no replacement Porsche purchased yet. In these types of cases, approval of the tour leader in advance of the tour is required.

For Adult participants and attendees: The waiver of liability release form must be signed at the tour start point prior to departing on the tour.. Minors have a separate waiver form (Minors as Observers Only) that must be signed by a parent or guardian who is available at the start point. The waiver(s) may be viewed in advance on www.pca.org-->Forms and Documents-->Waivers. You must be signed in to the website to access the forms.

Age and driver's license restrictions: All drivers must be at least 18 years old and in possession of a valid US driver's license at the time of the Tour. A driving permit is not acceptable.
Registering for Passengers: Please make sure to include the names of any passengers riding with you in the space provided during registration. If you have two cars on the tour each car and driver must register with a separate Motorsportreg account.
Butcher and Baker Provisions
Port Gamble, WA, 98364
PCA - Pacific Northwest Region - Tours & Social Events