About this event
NEQ Woodstock-Casino Spring Drive
Winter is over.  Come drive with us!
Join us for a fun day driving the Catskill Mountains with a group a Audi enthusiasts (all type cars are welcome) followed by a group casual dinner at the Double Top Bar & Grill at the World Catskills Casino in Monticello NY.  Come for the drive, the dinner, or both!  
Join us for a fun day driving the Catskill Mountains with a group of Audi enthusiasts (all cars are welcome, however).  We will start in New Paltz at the Plaza Diner, 271 Main Street New Paltz, NY 12561 at 10:00 AM. Please plan to arrive by 9:30 AM. We will have a short driver's meeting to review the drive route, schedule and how it will be conducted.  The total drive will be about 230 miles. 
Our first stop will be at the Ashokan Reservoir for a 15 minute break. Then we will stop for a lunch break in the quaint and famous village of Woodstock NY. They have a variety of restaurants and cafes to choose from. We will provide a restaurant list with menu's the day of the drive.  We will plan to spend about 1.5 hours in Woodstock so you will have time eat and to stroll the streets.  Then we will continue on and cross Platte Clove road which winds along the side of a mountain with spectacular views and a waterfalls.
The mid-afternoon stop will be at the Blenheim Gilboa Visitors center which is  housed in a 19th century dairy barn located amidst spectacular scenery in the northern Catskill Mountains. On site at the Visitors Center is Lansing Manor, an early American country estate filled with authentic furnishings from the 19th century. John Lansing, who represented New York as a delegate to the Constitutional Convention in 1787 and the state's Ratification Convention in 1788, had the house built for his daughter and son-in-law in 1819.
We will end the day at the around 6 PM  with a group get together for anyone that would like to join at the Double Top Bar & Grill at the Resorts World Catskills Casino, 888 Resorts World Drive in Monticello NY 12701, https://rwcatskills.com/ .   Rooms are available at the resort starting at $239, local hotels include a Best Western and Ramada (a few miles south).  
Event is rain or shine.
Registration fee:   $30 members/$40 for non-members
We will have a 20 car limit.
Casual Dinner at the Double Top Bar & Grill at the Casino.  https://rwcatskills.com/dining/doubletop-bar-grill/
NEQ Woodstock 2019 Spring Drive T shirt:    $25
For information, contact Chris Dehnert   cdehnert@couriertronics.com
Schedule overview:
9:30 AM - arrive for the drive

10 AM - hit the road

Mid-morning - Ashokan Reservoir break

Lunch - Woodstock NY - on your own  1.5hrs

Mid-afternoon - 

Blenheim Gilboa Visitors center

6-7 PM - Double Top Bar & Grill  World Catskills Casino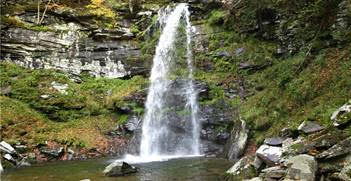 Event requirements
Audi Club members, family, friends and prospective members are all welcome at this event. 
Event segments are ala cart. Use Motorsportreg (where you are now) to sign up.
The refund policy for this event is:
There will be no refunds for cancelations. 
Resorts World Catskills Casino
Monticello, NY
Audi Club NA - Northeast Chapter