About this event
NEQ Tri State Fall Color Drive
Summer is over.  Come drive with us!
Join us for a fun day driving the mountains of New England with a group of Audi enthusiasts (all cars welcome, however). We will end at the charming Red Lion Inn in quaint  Stockbridge NY, also home of the Norman Rockwell Museum.  This year we will not have a formal group dinner. 

We will start at the Dehnert homestead in the country at 315 Carrolls Grove Rd, Troy, NY at 10 AM. We have plenty of parking. Please plan to arrive by 9 AM.  We will have a short drivers meeting to review the drive, schedule and how the drive will be conducted.  The drive will be rain or shine! The total drive will be about 210 miles.
From Troy, NY, will travel over the Petersburgh pass into Massachusetts and then up to the Mt Greylock (3491 ft) summit to enjoy the spectacular view and then down the other side of the mountain into Williamstown, MA for lunch. We will plan about 1.5 hrs for lunch where you can choose to eat at any of a number of cafes in the village or bring a lunch.
We will then continue past Bennington, VT through the Woodford State Park over the Molly Stark Trail, climbing over Hogsback Mountain into Brattleboro, VT. This is a fun winding road where the Audi spirits can come alive. We will have a short break in Brattleboro for bathroom and fuel.
We will then make our way south, going through a couple of covered bridges to Stockbridge, MA and the famous Red Lion Inn ( https://www.redlioninn.com/ ).  You can leave the group anytime during the drive if you would like to find a dinner location someplace else along the way. 
We will have a 20 car limit.
Registration fee: $30 members /$40 non-members
NEQ  Tri State Red Lion T shirt:   $25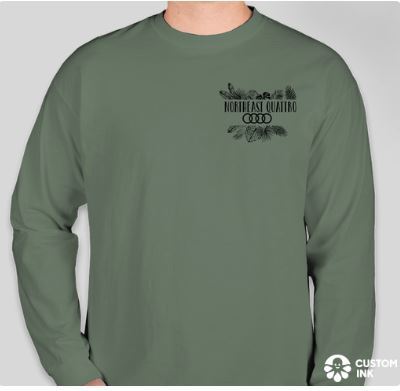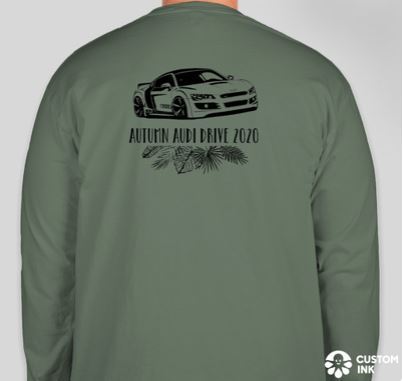 Schedule overview:
9:00AM  arrive at 315 Carrolls Grove Rd, Troy, NY
10:00 AM   Hit the road
11:30 AM   Stop at Mr Greylock 
12:30 AM   Lunch: Williamtown- on your own
Mid afternoon:  bathroom/fuel break Brattleboro VT
6-7 PM       Arrive in  Stockbridge  MA      Dinner-on your own
Event requirements
Audi Club members, family, friends and prospective members are all welcome at this event. 
Event segments are a la carte.  Use Motorsportreg (where you are now) to sign up for the drive and shirts.
The refund policy for this event is:
There will be no refunds for cancellations.   
Red Lion Inn
Stockbridge, MA
Audi Club NA - Northeast Chapter
More events from this organizer