NEQ 2019 - WDS 3 Instructor Day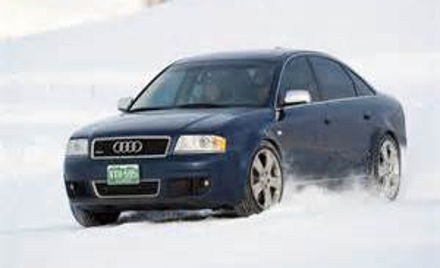 Audi Club NA - Northeast Chapter
Sunday, March 10, 2019
Warners Lake NY
,
East Berne

,

New York State
Registration closed March 8, 2019 11:59 AM on March 8, 2019 11:59 AM EST Registration ends March 8, 2019 11:59 AM on March 8, 2019 11:59 AM EST Registration opens March 5, 2019 12:00 AM on March 5, 2019 12:00 AM EST Registration runs from March 5, 2019 12:00 AM to March 8, 2019 11:59 AM
NEQ's Third winter school for 2019 is an Instructor development day open to NEQ instructors, advanced winter school drivers, and AMEC members interested in working with NEQ at winter schools.  If you are not a NEQ instructor but are advanced winter driver and did NOT recieve a separate email announcing this event, contact the registrar before registering.  Anyone who is not a registered NEQ HPDE instructor please register as a Student Attendee even if you instruct at winter schools (it's a MSR thing)
The format will be an instructor development day with the goal of learning from each other and enjoying a great day on the ice. Lapping sessions will be under NEQ HPDE passing rules.  This event is open to NEQ instructors, advanced WDS students (by invitation) and AMEC members.  Several AMEC members have instructed at WDS's in the past and can impart valuable insight into ice driving.  
We will meet in the morning at 10:30 for registration, drivers meeting and brief WDS discussions before going out on the lake. You can order lunch off the menu at registration to be ready for the lunch break around 12:30.  
Registration is at the Maple Inn located on the north end of Warner Lake. The hamlet of East Berne is southwest of Capital District area so lodging is plentiful within 30 min. 
The only cost will be a $20 cash donationc collected Sunday,  which will be used as a gratuity for the flagging team and the plow drivers.
The uncertainty factor this time is that the long range forecast for Sunday is a frozen mix with temps in the upper 30's.  We will keep an eye on the weather and see how it shapes up later in the week but I say let's plan for an event let the weather play out.  Several hours on the ice for $20 is worth taking a chance on the weather.
As always with lake based winter events we are at mercy of the weather and we may be forced to change the schedule according to Mother Nature's whim.  Our partners at AMEC are expert in determining the best time and place to get on the ice and we count on them to make the right decisions regarding where and when. Flexibility is the key. 
If this event is canceled it is very unlikely we will be able to reschedule.
 As always we will keep you informed by email of changes which could include both date and venue.
There is no cost on MSR for this event.
Note we require winter specific tires: Studded or Non-Studded street snow tires.
If you have any questions do not hesitate to contact Dave Klock the event master.
For further information on this event and all NEQ events and requirements, please visit our website at www.NEQClub.org.  This web site has much useful information, especially under the "Events" and "Web Articles" sections. You need not be an Audi Club member to participate.
Lodging:  The Albany area to the East and Cobeskill to the West offer lodging about 30 min from the lake
Venue:  These events are held on lake ice with areas for car control exercises including a skid pad area, and slalom area as well as a 1.0 – 1.5 mile road course on the ice. Facilities will be very basic. Plan to spend the day outside. The only place to get warm other than lunch will be your car.
Registration and lunch: Registration begins at 10:30 AM at the Maple Inn (Maple on the Lake as it appears on Google maps) is located on the north end of the lake. If you want lunch order it at the Inn during registration before going to the lake.