NEOkla SPS Midiv RallyX -Billy Bob's Divisional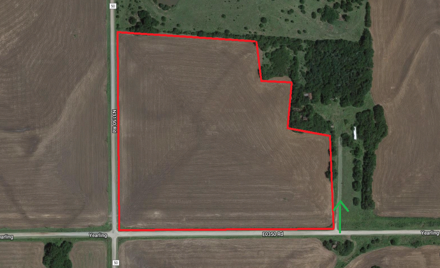 SCCA - Northeast Oklahoma
Saturday, Aug 1 — Sunday, Aug 2, 2020
Billy Bob's Billings RallyX Farm
,
Billings

,

OK
Neokla Midiv Rallycross -Billy Bob's Divisional presented by SPS!
Join us in this short 2020 season to try getting a Midwest Division Rallycross series going.  Being the first Midiv Rallycross in nearly forever along with the truncated season this year, this won't be a super strict Divisional event, but will be a dry run Divisional to guage interest and logistics.  With 3 planned courses over 2 days, everyone will get lots of seat time on large flowing courses that will be as rewarding as they are challenging.  Hopefully there's enough interest to gather up some momentum to carry us into another Midiv venue for 2020 and into a more complete series next year.  
The best address for Google Maps is 5600 E0350 Rd Billings, OK 74630, which gets you right to the corner of the field, Bing Maps brings you to the gravel drive with 5580 E0350 Rd Billings, OK 74630, and if using Apple Maps use 5281 Yearling Billings, OK 74630.  
Google Maps GPS coordinate link for the field.  https://goo.gl/maps/heTB8guMpSVyFFhW6
Schedule flexible and tentative based on registration numbers
Friday Evening Meet & Greet:
7pm-9pm    -Registration & Tech
Saturday Event Schedule:
8:00      -Late Registration & Class Inspection
8:30      -Novice Course Walk
9:00      -Drivers Meeting
9:15      -Heat 1 Cars to Grid
Sunday Event Schedule:
8:00     -Late Registration & Class Inspection
8:30     -Novice Course Walk
9:00     -Driver's Meeting
9:15     -Heat 1 Cars to Grid

Entry fee for Saturday OR Sunday is $45 for one (1) day or $75 for both (2) days.  If you're not an SCCA member, add $15 for a weekend membership.

Directions: