NCM Bash HPDE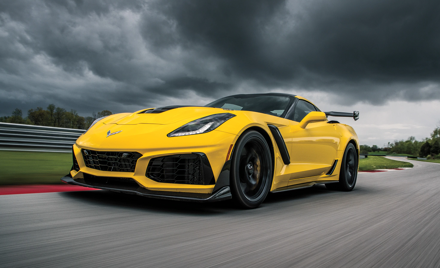 NCM Motorsports Park
Monday, Apr 20 — Tuesday, Apr 21, 2020
NCM Motorsport Park
,
Bowling Green

,

KY
The NCM High Performance Drivers Education program focuses on the 3 keys to becoming a better driver - Education, Safety, and Fun! Students are separated into groups based on road course driving experience, with most being assigned experienced driving instructors to help teach and enhance driving skill and enjoyment. You get to drive your car as fast as you can in a controlled, safe atmosphere! Along with the on-track instruction, our program offers second to none classroom sessions to fine-tune the technique and theory of high performance driving.
Owning a Corvette is not complete without learning how to drive it to its potential! The NCM HPDE gives owners that opportunity while surrounded by like-minded enthusiasts, with support from folks like Michelin, Mobil 1, and GM! 
Pricing is $499 for Instructed Students and $450 for Solo Approved Intermediate and Advanced Drivers
This is a bring your own vehicle event, GM vehicles are encouraged, all convertibles must have rollover protection deemed suitable by the SCCA PDX safety requirements. An SA2010 or SA2015 rated helmet (SA2005 helmets are no longer acceptable), long pants, and closed-toed shoes are also required. The complete Tech and event information guide can be found in our Drivers Packet.

Andy Pilgrim Seminar is also available for Monday evening - $50! Get turn by turn breakdown with a GM Factory Pro! 
Go to: http://motorsportspark.org/hpdes/ for all event information and event documents!
Make sure you are signed onto NCM eNews to get the latest on event registration (now with www.Motorsportreg.com) and updates as this event will fill up quickly.  On-line registration includes a cool event t-shirt.