About this event
Guardrail Club members and guests, make plans now to join us September 30 and/or October 1 (you can sign up for Friday afternoon, Saturday or both). Members: take advantage of your benefits by inviting guest drivers to participate at discounted rates. Driving (5) and Elite (10) members simply check your email for the discount code needed for each event, and pass it along to your invited guest to redeem at their registration. Guests will be required to signup for a MotorsportReg account before registering.

Note: Guardrail Club - Open Track Day events ARE open to non-Member, Qualified Road Course drivers. A qualified driver is someone who has attended other high performance driving education (HPDE) events. You will be asked to provide verifiable previous track experience. (clubs, groups, organizations or other professional schools you've attended). If you aren't able to provide this documentation, you should be registering for one of our MPH Driving School 101 program.
General Schedule:
Friday
1 PM - Check-in
1:30 PM - Driver's Meeting
2 - 5 PM - Cars On Track
Saturday
8 - 9 AM - Check-in
9:30 AM - Driver's Meeting
10 AM - 4 PM - Cars On Track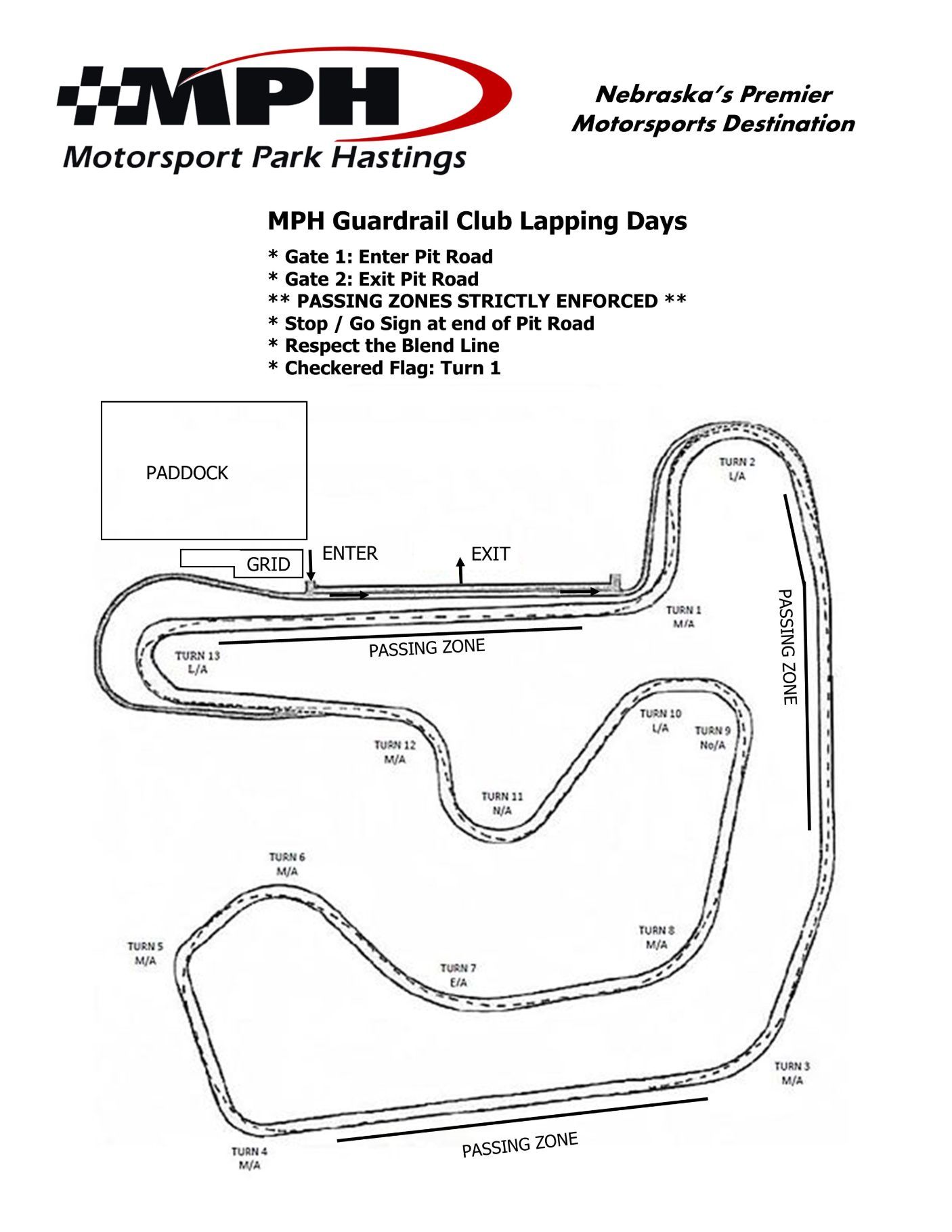 To learn more visit us at https://racemph.com/gr-club-membership/
Event requirements
All drivers at our MPH Guardrail Club Member and Open Track Days are required to be 18 years of age, possess a valid driver's license along with a qualified road course credential. Drivers younger than 18 will be allowed IF they have a valid competition license from a recognized sanctioning body or racing organization. Proof of their competition license will be required. Please contact us ahead of time if you have ANY questions.
Purpose, Driving Event Rules and Requirements
This is NOT a racing event - this is a performance driving event with clearly defined on-track passing zones and rules governing everyone's participation. All drivers need to be familiar with our Driving Event Rules and Requirements before coming to the track. By registering for this event, you are agreeing to abide by these guidelines, rules and expected conduct while at our facility. Download the Rules here: MPH_Guardrail_Club+Open_Track_RULES.pdf
HELMETS
Drivers will also need an SA2015 or SA2020 helmet. (absolutely no M- or DOT-rated helmets will be allowed on track - period. We do have a very limited number of SA-rated helmets available for rent for $15: M, L or XL. Transponders are also available for rent ($10). Additionally, track lap drivers shall insure that their vehicle meets the technical and safety standards required to drive at Motorsport Park Hastings (see the Tech Sheet provided within the registration).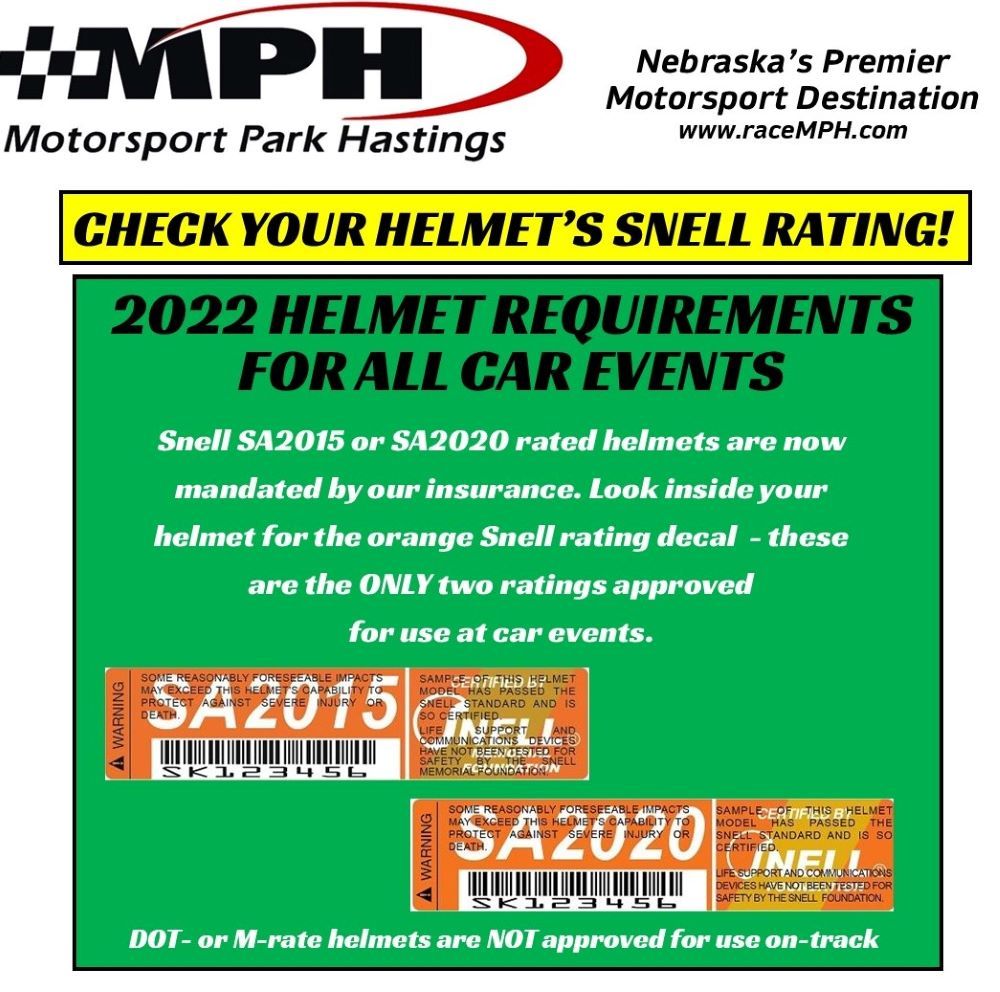 Motorsports Park Hastings
Hastings, NE