Mini Instructor Summit VIR-May 2020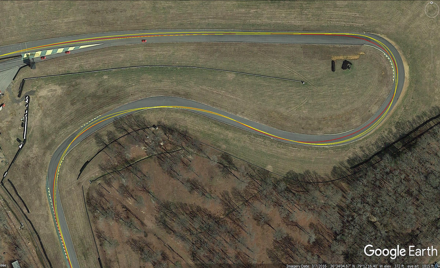 Krause & Associates LLC
Sunday, May 31, 2020
Virginia International Raceway
,
Alton

,

VA
Join Andrew Rains, Eric Meyer  and Peter Krause on Sunday, May 31st at VIR (immediately before the Chin Monday-Tuesday event) from 9:30 AM to 4:30 PM. The fee is $95
Andrew, Eric and Peter will present a personalized, individual seminar to share methodologies most effective for using current technology for HPDE/Track Day classroom as well as both out-of-the-car and in-the-car instruction. This seminar will provide some of the best and most valuable tools to present best supported practices in the classroom, as well as instruct and coach yourself and others.
The location is the Krause & Associates Driver Development Center, located on site at VIRginia International Raceway, Sunday, May 31st, 2020. This event runs from 9:30-4:30 PM, box lunch will be provided. This is for classroom instructors, in-car instructors and those who are NOT "computer guys" or "geeks,"  but want to become or stay current on these popular tools to augment and add value to their instruction.
Subjects covered will be methods for simple video review to reinforce the best execution of fundamental skills, introduction of a wide variety of small, simple self-contained measuring devices, and most importantly, how to go beyond the squiggly lines and turn this objective information into an action plan for the very next session, whether you are in or out of the student's car. This information will expand your ability to visualize exactly what is happening in the car, when it happens, and assign objective values to subjective measures, like braking, cornering and best use of the tire contact patch. 
Plenty of seminars, webinars and videos walk through what data "is" as well as how to navigate the software, but this one unlocks the potential of quick, simple video and data review in ways you can USE. Bring your laptop and collected data to work with and review in this limited enrollment, hands-on seminar. Learn how to use these devices for driver improvement without even reviewing the data!
Introduction to the basic operation and use of a variety of OEM video and data systems as well as a quick overview of legacy systems like Traqmate and other current small devices will be the first portion of the seminar. The second portion will be a step-by-step case study on how to take simple measures produced by any of these devices, as well as video, and instruct or coach others on the value of what information has been collected, followed by extensive Q&A.
We'll begin promptly at 9:30 AM. A box lunch will be provided consisting of deli sandwiches, chips and drinks mid-day. We should finish up between 4-4:30 PM with dinner on your own. If you are staying at VIR Saturday evening, be SURE to make accommodations soon.
Please call or email with questions.