Midwestern Council That Loooong Race #48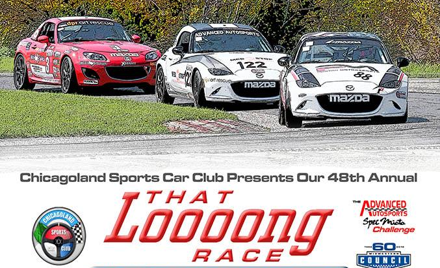 Chicagoland Sports Car Club
Saturday, Oct 20 — Sunday, Oct 21, 2018
Blackhawk Farms Raceway
,
South Beloit

,

IL
Registration closed October 17, 2018 11:00 PM on October 17, 2018 11:00 PM CDT Registration ends October 17, 2018 11:00 PM on October 17, 2018 11:00 PM CDT Registration opens September 1, 2018 12:00 AM on September 1, 2018 12:00 AM CDT Registration runs from September 1, 2018 12:00 AM to October 17, 2018 11:00 PM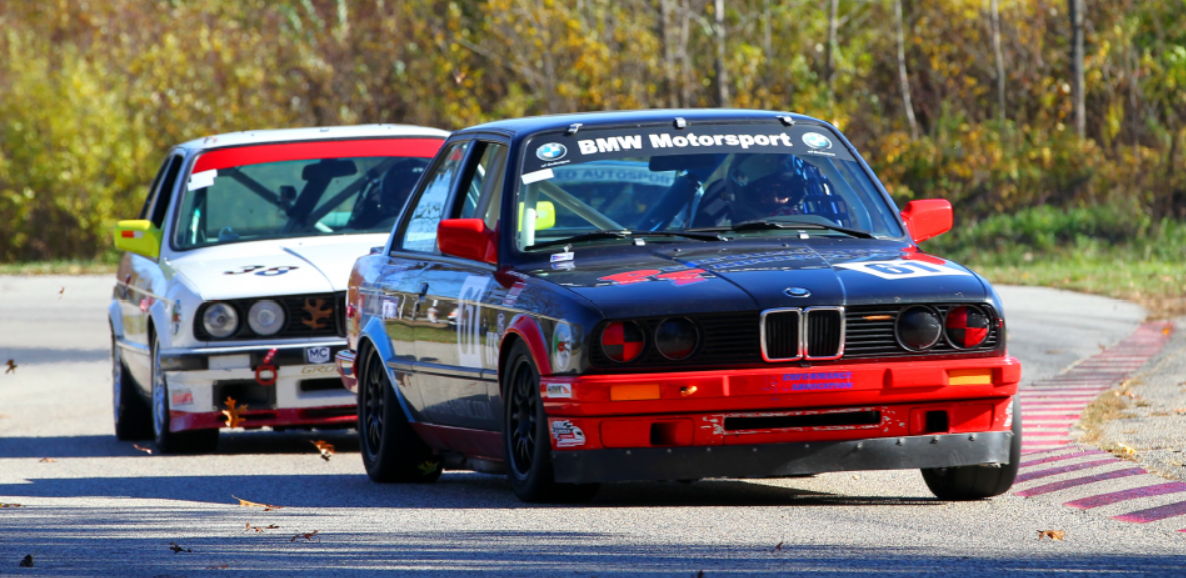 Back by Popular Demand... It's our 48th Annual running of Chicagoland'sThat Loooong Race, presented by Chicagoland Sports Car Club (CSCC) and Midwestern Councill of Sports Car Clubs (MCSCC, MC.)
Entry Fees:
$350.00 - Driver in One Race Group (Prior to Pre-Registration Deadline of October 17th, 2018)
$365.00 - Driver in One Race Group (After Pre-Registration Deadline expires)
$200.00 - Same Driver and/or Car in a 2nd Race Group
$20.00 - Co-Driver Fee
Join us October 20 & 21 at Blackhawk Farms for an end-of-season celebration of everything that's special about Fall, Friends and Midwestern Council Sports Car Racing!
• Double The Track Time, 50 lap races!
• Co-Driver capability in all race groups!
• Racing from Green flag to Checker — No Mandatory Pit Stops!
• Race in a Second Group at a reduced rate for many car classes!
Saturday, October 20th
For the Kids... Make sure to bring your costumes! Trick or Treat at the BFR corner stations during lunch break on Saturday - listen to the track PA for time announcements. See Ronda Sandsnes or Gail Woelfle at the ground floor of T&S for more information. Contributions of help, transport or goodies are always welcomed.
Saturday Race Groups:
Group 1 - ITA, ITB, ITC, ITD, ITJ, B-Spec
Group 2 - GT1, GT2, GT3, GTP, GTSC, AGS, DP, EP, ITGT, ST1
Group 3 - FF, CFF, SREN, SRF, CSRF, FV, F5
Join us for a Saturday evening gathering at the Blackhawk Pavilion. Pizza, Pasta, Snacks, Beverages and bench racing as usual. Open to all ages!
Sunday, October 21st
The 36th Annual "Jerry Smith Big Wheel Races" are on! Calling All Kids! It's your chance to race on the same track as the big guys. So load up your Big Wheel (or similar) and join us Sunday on the main straight of Blackhawk Farms Raceway during the noon lunch break. Trophies awarded to all entrants. Pick up your entry form at either tech or registration.
Big Wheel Group 1: ages 1-2, Group 2: ages 3-5, Group 3: ages 6-8
Sunday Race Groups:
Group 4 - Vintage Historic (Group 4 Race will be run in two parts, each 25 laps or 40 minutes, whichever comes first.  The Grid for the second half will be determined by the finishing position in the first half.)
Group 5 - ITR, ITS, FP, GP, HP, GT4, GT5, SM, ST2
Group 6 - FA, FC, S2000, CS2, ASR, CSR, DSR, CFI
All Weekend
Socialize with competitors and guests as Chicagoland Sports Car Club and the Midwestern Council conclude the 2018 racing season and 60 years of commitment to the American Motorsports community.
If you would like to get closer to the racing action, volunteers for Race Staff assignments are always accepted. Join us for the 8:00 AM Staff Meeting!
Entry Form Packet (Includes Race Group Schedule): TLR 2018 Entry 091418A.pdf