About this event
North Suburban Sports Car Club (NSSCC) presents the 4th annual Midwestern Council Summer Classic Sprint Race 4! Come join us at Blackhawk Farms Raceway with SPRINT RACES Sunday July 4th. Also this weekend: a closed-wheel W2W Drivers' School and Mid-Am Stock Car Racing on Saturday as well as HPDE/HSAX event on Monday !
Please review Sunday and Monday event information in our 2021 NSSCC COUNCIL SUMMER CLASSIC -- JULY 3-5 -- Race Packet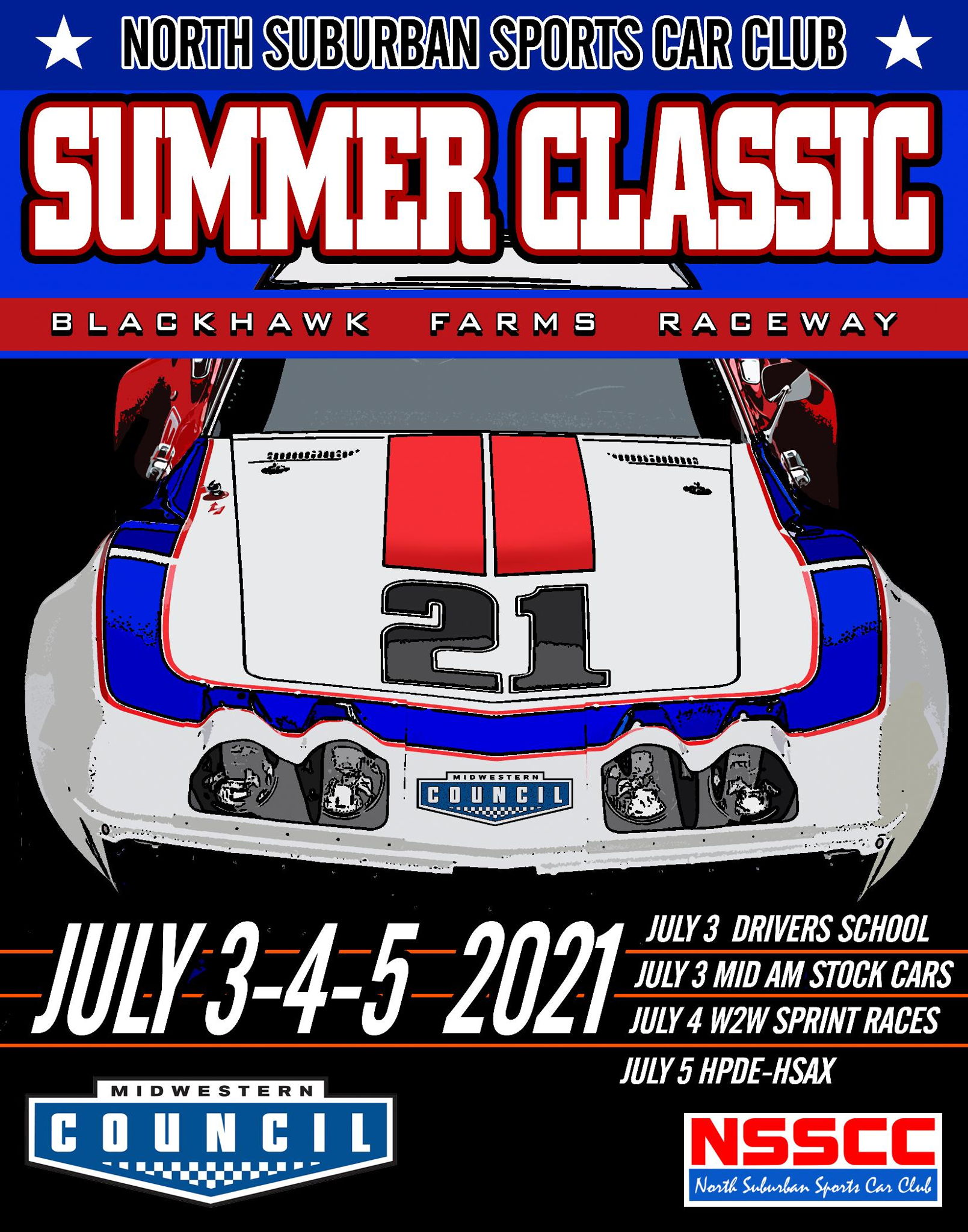 Event requirements

This event is sanctioned by the Midwestern Council of Sports Car Clubs and is governed by the MC GCR, available HERE
During 2021, Midwestern Council still accepts Snell 2010 or newer helmets and requires an approved Head and Neck Restraint device (i.e. HANS, NecksGen, etc.) Next year in the 2022 season, Snell 2015 or newer helmets will be required.
Blackhawk Farms Raceway
South Beloit, IL
Download track map
Watch a video tour/lap
Buy track decal
North Suburban Sports Car Club