About this event
Our next Midweek Tour Destination: Spring Lake Park (Lower Jackrabbit Picnic Area) in Santa Rosa!
BYOB/L - Bring your own beverage and lunch. Alcoholic beverages are permitted. $10 fee (per vehicle) includes water and ice provided by the club, and a parking pass (which will be given out at the drivers meeting at 9:30).
This 74 mile driving tour departs from Starbucks at 205 N McDowell Blvd, Petaluma at 10:00 AM. Caution - this is a different location than the previous Midweek Tour departures so be sure to check the address and go the right place.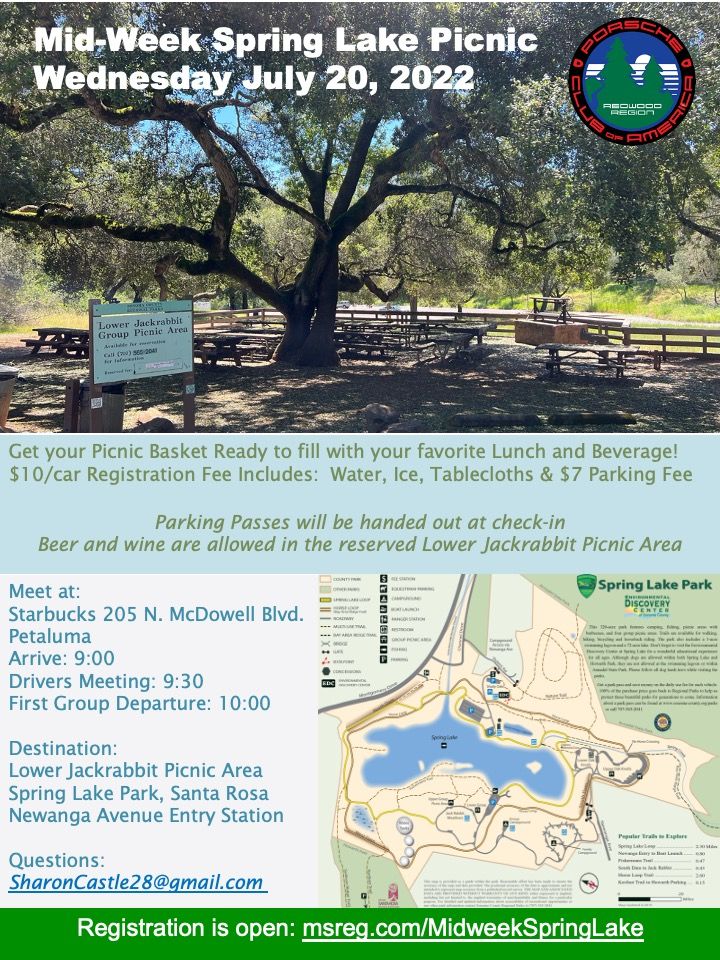 Spring Lake Park Group Campground
Santa Rosa, CA