About this event
Chicago Region SCCA
Cheese, Wine and Beer Tour
Saturday, May 20, 2017
Registration deadline extended!
The Chicago Region invites you to come out and enjoy another backroads tour as part of G.O.A.T.S. (Get Out And Tour Series). The tour takes place on Saturday, May 20, 2017. It's a two-and-a-half hour, 115-mile drive beginning in the Rockton, Ill., area and covering some of the best driving roads in northern Illinois and southern Wisconsin. The tour has planned stops at a cheese factory, Botham Vineyards, and then to the New Glarus Brewing Co. Pack a picnic basket or pick up something in New Glarus and join us for a picnic at the end of the tour. (The brewery does not have food available.)
Entry Fee:  $7 Members, $10 Non-members
Starting point:  Loves Truck Court, Rockton, Ill., at Rockton Road and I-90 
Event Schedule:  Registration opens at 9:00 a.m. Drivers' meeting at 9:45, Tour begins at 10:00 a.m.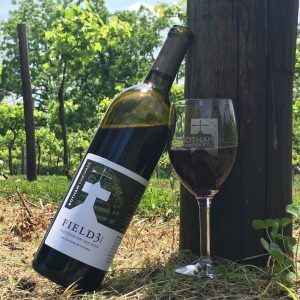 Botham Vineyards, long favored for their signature brand of Wisconsin hospitality and regionally distinctive wines, is one of the oldest and most widely acclaimed Wisconsin wineries. It's impossible not to be drawn to the peaceful serenity of the site, with its rolling hills and abundant wildlife, including song birds from every port of call that linger here. While you're at the vineyard, linger as well, visit the tasting room and store in the barn, and pick up a bottle or two of wine. If you see Peter or Sarah, be sure to say hello. 
The New Glarus Brewing Company is located in the quaint town of New Glarus, Wisconsin. New Glarus has a strong Swiss heritage that is prevalent the minute you drive into town. The brewery is just one of many unique businesses in New Glarus.There are also antiques stores, meat markets, two museums, an authentic Swiss bakery and a fine array of restaurants, many with authentic Swiss cuisine. Nestled on the outskirts of New Glarus, the brewery run by an enthusiastic couple, Daniel and Deb Carey. Their philosophy is based on individuality, cooperation and the employment of 100% natural ingredients to produce world-class, handcrafted beers for our friends in Wisconsin. Cheers!
The tour will end at the New Glarus Brewery where you can sample some beer, share some stories, spin some tall tales, or just laugh while we get together for a pleasant afternoon picnic lunch and enjoy each other's company.
Event requirements
You must have a car.
You must enjoy driving it.
You must enjoy yourself among friends.
Wisconsin Scenic Roads
Rockton, IL
SCCA - Chicago Region - Club Racing
More events from this organizer