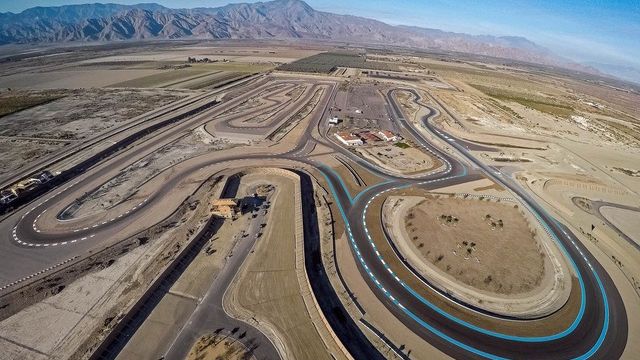 About this event
The National Capital Chapter is going back to the Performance Center West for an exciting opportunity to drive the

/

/

/

M4 GT4 factory race cars on the Thermal Club track!
Located just outside of Palm Springs, CA, this venue features the BMW Performance Center facility and three premier racing circuits at the beautiful Thermal Motorsports Club. This special NCC event will provide participants the chance to drive a real BMW factory race car on this world-class track.
This

single-day

event

is for BMW CCA members (any chapter). If you're not a current member, join the club and then join us in the desert in December! Payment for this event must be made by a check from a BMW CCA member.
I'm looking for FIRM commitments now. If you will definately be attending this event, register now!
This program includes:
Morning classroom session.

Overview of ///M4 GT4 with helmet and uniform fitting.

Driving the ///M2C on the handling course.

Lead/Follow laps in the ///M4 on the Thermal track..

Lunch

Timed runs in the ///M2 on the handling course.

Lead/Follow laps in the ///M4 on the Thermal track.

Lead/Follow laps in the ///M4 GT4 in the afternoon (afternoon sessions are 45 minutes).

Instructor-driven hot laps.

All safety gear for ///M4 GT4 (Helmet, Hans, Fire suit, underwear, etc.).

VBOX data and video download to take home.
Event requirements
Event Details -
- We drive Monday, December 6th, 2021.
- Total number of participants is 15.
- Lodging recommendatins - TBD.
- Lunch on Monday at the Performance Center West is included.
- One driver per car in a special program tailored for our club members.
- All participants must be BMW CCA members or their associates.
- The all-inclusive BMW CCA discounted price is $2,375. (Retail price is $2,795.)
- Not included is your transportation to and from Palm Springs, CA., lodging and additional meals.
- Participants agree to a maximum liability of $2,500, in case of damage to any vehicle.
Contact Doug Verner @ EstorilMCoupe@nccbmwcca.org for more information.
The Thermal Club
Thermal, CA
Download track map
Watch a video tour/lap
More events from this organizer