About this event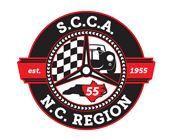 PRESENTED BY BOTH THE SOUTH CAROLINA REGION AND THE NORTH CAROLINA REGION, SCCA
The Lowcountry Classic
SARRC, Atlantic Pro Cup and TarHeel Cup
March 27th and 28th 2021
Carolina Motorsports Park, Highway 521
Kershaw, SC 29067
Rules: This event is governed by and held under the 2021 General Competition Rules and the category specifications as amended by any subsequent racing bulletins listed in FasTrack during the year; the 2021 South Atlantic Road Racing Championship Rules (for SARRC races); the 2021 Atlantic Pro Cup Rules (for APC races), the 2021 TarHeel Cup (for TCS races), for additional rules please see links - http://www.sedivracing.com, http://atlanticprocup.com, https://ncrscca.com/road-racing-rules/tarheel-cup-pro-series-rules
Driver Eligibility: Each SARRC/APC/TCS driver must be a current SCCA member and must also hold a current SCCA Competition License per the GCR or a current license from an organization recognized by SCCA (see GCR 3.1.5 and FastTrack updates for the complete list). The SCCA requirement is satisfied by SCCA Probation letters and SCCA Novice Permits with Drivers School requirements signed off.
Link to Supps/Schedule (Revised 3/12): 2021 Lowcountry Classis Supps Rev1 WithGroupSwitch.pdf
Drivers Letter: Drivers letter 2021 Lowcountry SCR at CMP.pdf
Event requirements
Payments are by credit card only, but cards will not be charged until you register for the event at the track. You will need to provide credit card information before you complete your online registration. If you are having issues with registration, please contact Betsy Speed at 704-575-5960.
ENTRY FEES (FE, FE2, SRF, SRF3 - add $30)
| | | |
| --- | --- | --- |
| EVENT | ONE DAY | TWO DAY |
| SARRC | $275 | $450 |
| APC | $325 | $550 |
| TCS | $275 | $450 |
| SARRC/APC | $500 | $775 |
| SARRC/TCS | $450 | $675 |
| TCS/APC | $350 | $595 |
| SARRC/APC/TCS | $525 | $795 |
FE, FE2,SRF, SRF3,add $30

FE, FE2,SRF, SRF3,add $30
Carolina Motorsports Park
Kershaw, SC
SCCA - South Carolina Region - Club Racing