Ladies' Day DE Pretty. Fast. Women.
PCA - Rocky Mountain Region
Saturday, August 10, 2019
Colorado State Patrol Track
,
Golden

,

CO
Registration closed August 5, 2019 11:59 PM on August 5, 2019 11:59 PM MDT Registration ends August 5, 2019 11:59 PM on August 5, 2019 11:59 PM MDT Registration opens June 10, 2019 12:00 AM on June 10, 2019 12:00 AM MDT Registration runs from June 10, 2019 12:00 AM to August 5, 2019 11:59 PM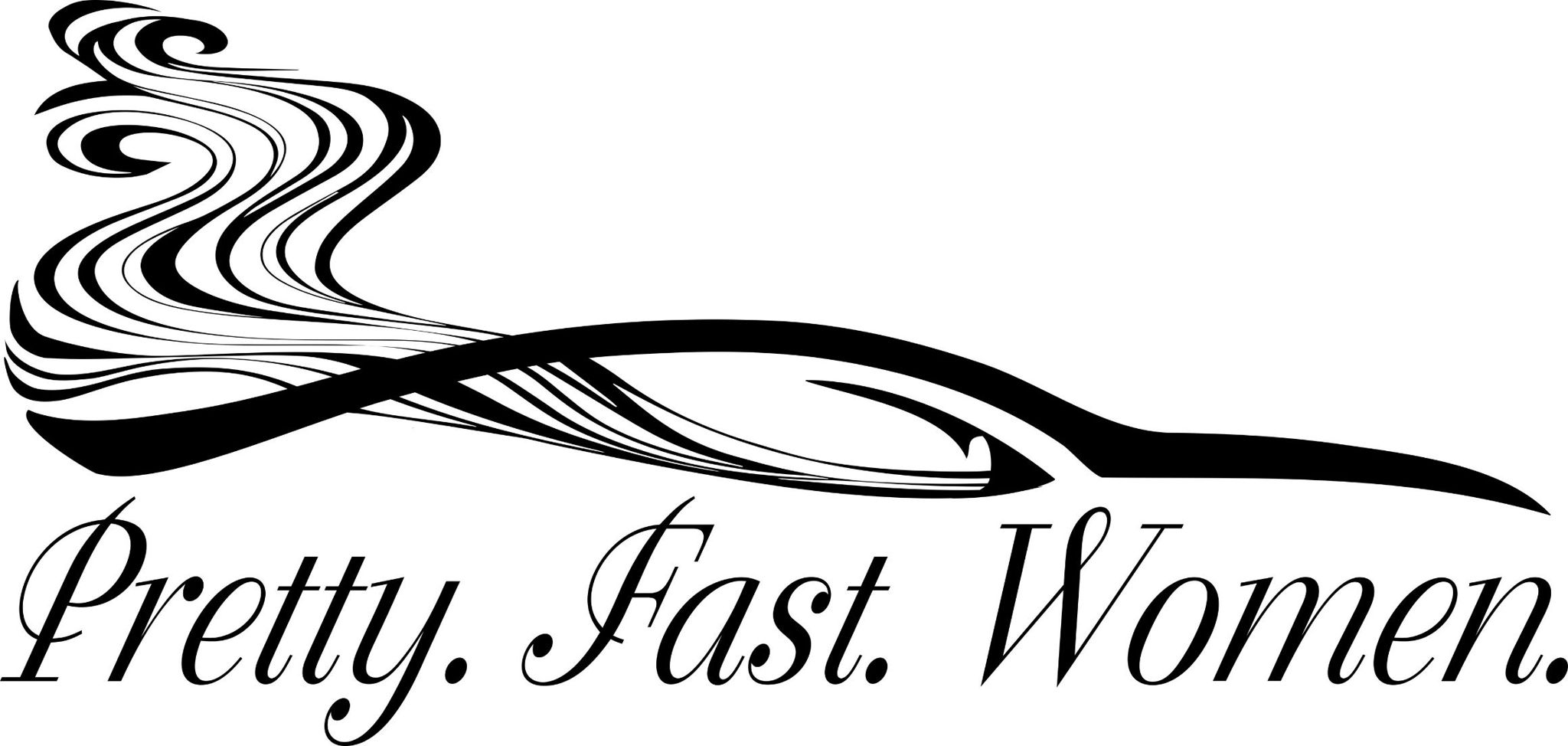 Ladies' Day DE
Saturday, August 10, 2019
Ladies, registration opens on June 10th for the event planned just for you!  RMR-PCA and our sponsors Poudre Sports Car, All Copy Products, 3Zero3 Motorsports, Dan Fead of Sotheby's Realty, Dr. Lisa Hunsicker of Revalla Plastic Surgery and Medical Aesthetics, Prestige Imports, Denver Auto Shield, Candlelight Tavern, Wine Country Motor Sports, Autoworks Colorado, On-Site Tires, Adam's Polishes and Hagerty Insurance are pleased to announce our Ladies-Only High Performance Driver Education event at the Colorado State Patrol Track in Golden, Colorado. This is the largest women-only track event in the nation!
New this year: Panorama, the national PCA magazine, will be sending a reporter and photographer to cover our Ladies' Day event!
All ladies welcome! "First timers" are welcomed and encouraged! In fact, each year nearly half of our drivers have never been on a track before.
This is not a car-club specific event. The event is open to all women and all makes of cars. (Convertibles must have roll-over protection. SUVs must be German manufactured. If you are unsure, contact our CDIs and they will make the final determination.) Whether this is your first time on the track or you have many years of experience, we have a run group to match your skills.
Registration opens on Monday, June 10th and closes on Monday, August 5th, 2019. You must be registered by August 5th in order to participate.
This event is limited to 70 drivers. This is a very popular event and we encourage you to register quickly before it sells out!
Cost is $105 per driver, which includes a fun-filled day of driving, instruction, catered lunch and a goodie bag. Additional lunches for your friends and family can be purchased when registering for an additional $10 per lunch. There are no concessions available at the track, so please plan accordingly with snacks and sports drinks. We will provide a tent, tables and chairs, and lots of cold water.
Please be aware that due to the layout of this track, you will not be able to enter or leave while the track is in use.  Coming and going will only be available at the start of the day, during lunch and after the event. A schedule will be provided closer to the event.
You must wear cotton shirts, long cotton pants and closed-toe shoes when driving.  Bring or borrow a helmet (Snell Rated 2010 or newer).  There will be a few loaner helmets available. Also, cars must pass a technical inspection. We highly recommend you have your car pre-teched during the arranged tech inspection sessions. This free inspection helps catch potential problems in plenty of time for them to be corrected before your track day.
This Event will be using Deferred Billing. If you are paying with a credit card, it will not be charged until Wednesday, August 7, 2019.
You must be 18 or older with a valid driver's license to participate in this event.  Your driver's license will be checked at event check in.
Two (2) driver shared cars will be placed in run groups appropriate for the event.
The charity for Ladies' Day is the Colorado State Patrol Family Foundation. The foundation supports the families of State Troopers killed in the line of duty.
Event chairs: Stacy Robins slbrobins@comcast.net and Lynda Love rxiris@comcast.net
Chief Driving Instructors: Vicki Earnshaw vicklm@aol.com and Scott Henderson sshjd@aol.com (CDIs can answer any questions about registration confirmation, cars, run group assignments, & instructor assignments)
Registrar: Bill Allen wfa08@yahoo.com 
Ladies Day T-shirts are now available! Order info at: https://www.funnyshirts.org/s/topdown
Ladies' Day needs volunteers too! For example, your guest may enjoy working at a corner and watching the action. Volunteers can register through Motorsportreg.  Please use:  https://www.MSR.COM/2019-Ladies-Day-Volunteers.
Event Date: Saturday, August 10, 2019
Event Location: Colorado State Patrol Track in Golden
Event Registration Fee: $105 (includes lunch and goodie bag)
Gates open at 7:00 AM.
Event Check In: 7:30 to 8:30. Check in CLOSES at 8:30.
Mandatory driver's meeting at 8:30.
In order to participate you will need to have your car inspected by a qualified technician. RMR will be providing no-charge pre-tech inspections on Wednesday, July 31, 2019 at the following locations:
 
Prestige Imports, 6:00-7:00 PM
9201 W. Colfax Ave.
Lakewood, Colorado 80215

Poudre Sports Car, 5:30-7:00 PM 
5806 South College Ave
Fort Collins, CO 80525
Simple Automotive Solutions, 6:00 - 7:00 PM
7191 Arapahoe Rd, Ste C
Boulder, CO 80303
Josh Wyte's House, 6:15 - 7:15 PM
7750 S. Glencoe Way
Centennial, CO 80122

Helmets:  SA2010 or SA2015 ratings are mandatory. Please bring your helmet to pre-tech for certification. (A small number of loaner helmets will be available.)
 
Tech forms are downloadable at:  http://rmr.pca.org/ under the Files and Forms tab.  Please bring your form with the information at the top filled out to pre-tech.
 
Please note: your car's brake fluid must have been changed within one year of this event. We can't emphasize this enough as a safety measure.
Please join us for a Q&A session with Scott Simpson, owner of 3Zero3 Motorsports on Thursday, July 25th at 5:30 PM?  3Zero3 Motrosports: 5000 N. Robb St, Wheat Ridge, Colorado, 80033.
 
The following information applies ONLY to racecars and those cars with racing seats with harnesses:  If you have added a racing-type seat in order to use a 5-point, 6-point or 7-point harness (which must be replaced every two years or every five years depending on whether they are SFI certified or FIA certified belts, respectively), you must also have and use an approved Head and Neck Restraint device.  Further, if there is to be a passenger (e.g. instructor), same must be provided and used by the right-seater. More information at:  https://www.pca.org/drivers-education-minimum-standards