KWRC AM 17 October 2020 RallyCross # 5A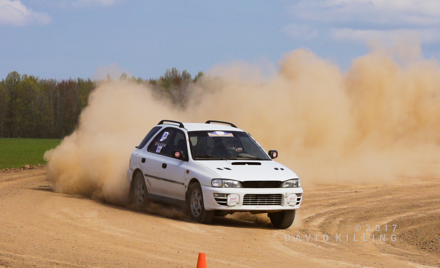 Kitchener Waterloo Rally Club
Saturday, October 17, 2020
Humberstone Speedway
,
Port Colborne

,

ON
We are sorry to say that due to unforeseen issues, this event has been postponed.  All current registrations will be honoured for the new date.  We do not, as yet, have a new date, but as soon as we do, all participants will be contacted.  If you are unable to attend on the new date, please withdraw from the event on your registration.
KWRC is hosting two RallyCrosses on 17 October,2020. RallyCross 5A is on the morning of Saturday October 17, 2020, from 9:00 to 12:30 at the Humberstone Speedway in Port Colbourne.  This event will not have any points awarded towards a championship.
We're hoping for six runs per car, car sharing will not be possible. Maximum of 15 Cars. No SUV's or trucks. 
$85 for KWRC Members, $100 for members of any other CARS affiliated club.  For Covid-19 reasons you must be a member of a CARS club to enter. 
The supplementary regulations and the web page have links for Covid-19 operations guidelines, please read them. There will be no food or drink at this event, so please remember to bring your own.