About this event
Join us for the 1st annual Hagerty Drivers Club California Rally Powered by Mobil 1™
Begin the day with coffee and pastries at Van Nuys Garage and Social, drive north through the Canyons to the Mojave Air and Space Port for a private tour led by the CEO, James Brown (tours are not offered to the public). Test out the simulators and have lunch in one of the hangers surrounded by historical aircraft.

From there, we will venture to Blackbird airpark where we visit the first A-12 and a SR-71 in the only display of the two aircraft on the planet! We will then head back through Angeles Crest to our final meeting place back at Garage and Social.
This rally is exclusive to Hagerty Drivers Club members and, as a member, you and a guest are invited to attend for free but availability is limited.

Hagerty Drivers Club members will also be invited to attend a meet and greet cocktail hour on Friday night. Mingle with other rally particpants and leave your rally vehicle at Garage and Social for the night to get a jump start on the morning.

We hope to see you there!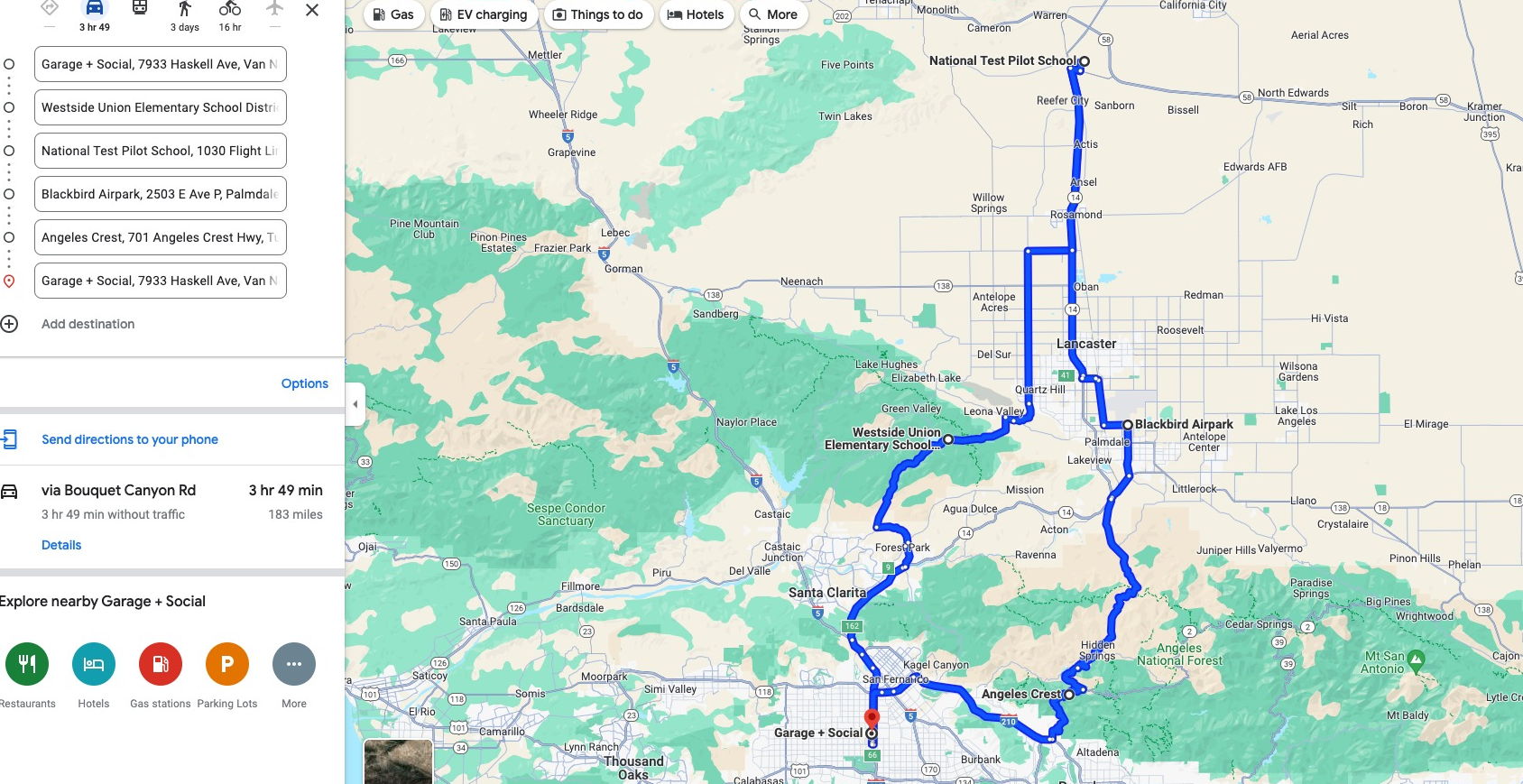 GARAGE + SOCIAL Van Nuys
Van Nuys, CA
More events from this organizer