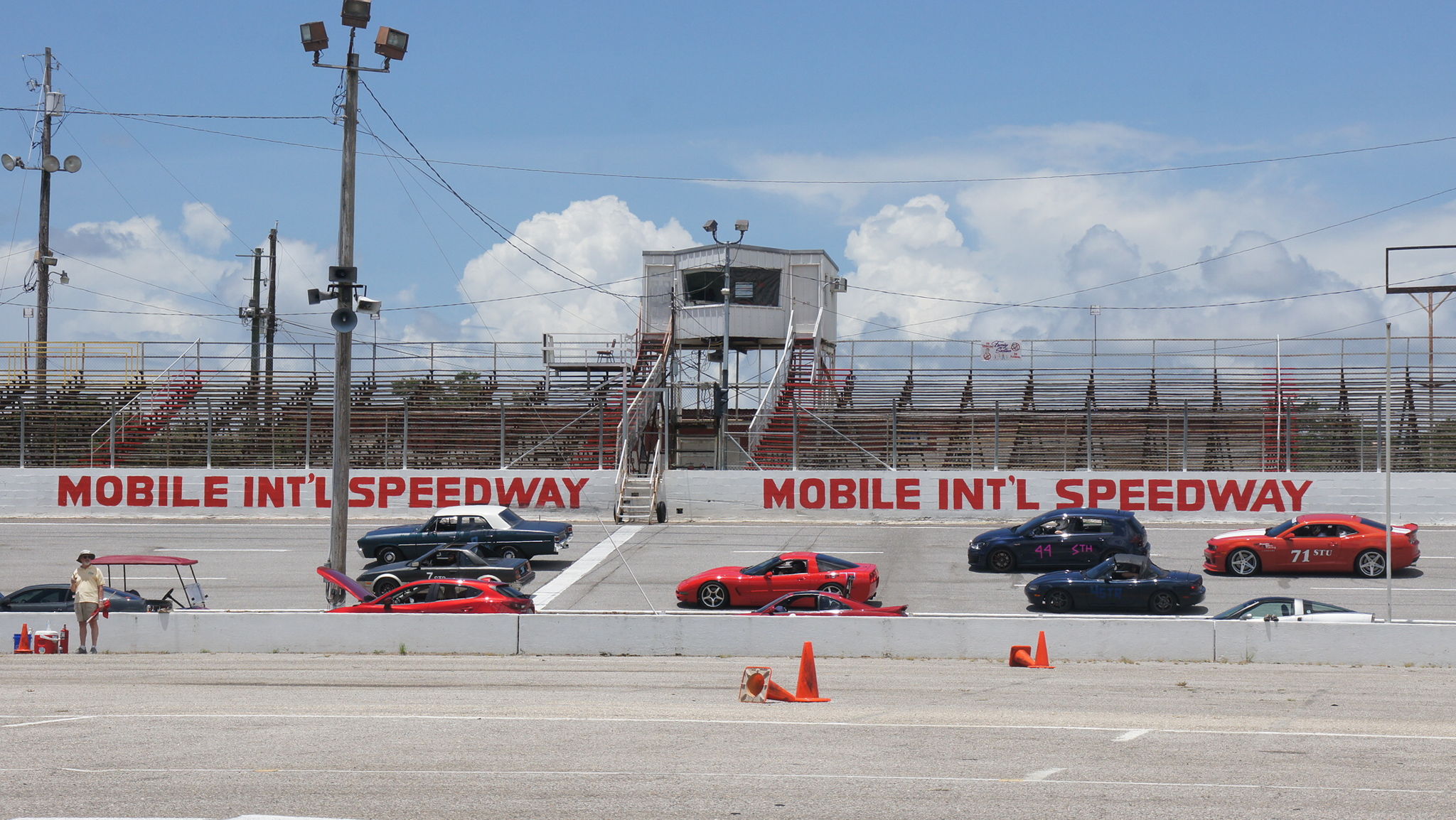 About this event
Gulf Coast Region SCCA Autocross #10 Saturday October 19th,  2019
Gates open 8:00 am; Check-in closes 9:15 am; Gates will be locked from 9:15 am until the event end and entrants/crew/guests should plan to stay on-site until 5:30 pm.  If we get done early we'll pack everything up or do fun runs or leave earlier.
Please bring Food and Fuel to last the day.  Please DO NOT enter this event unless you are able to stay until 5:30 pm since we plan to run/work all day.
Preregistration and prepayment is discounted and is preferred.  Discount PRE-Registration ends at 7:59 pm on Thursday 10/17/2019 at 7:59 pm.  You must also prepay your entry fee by PayPal to gcrscca@gmail.com as soon as you pre-register.
Early Registration: SCCA Members $30:   Non-members $45
Late and On-site registration is available without the $5 discount as long as the entry cap is not reached.
Members $35:   Non-members $50.  Payments must be exact cash or check.  NO credit/debit cards
Event is limited to 60 entrants due to the limited area available for paddock and course layout.
SCCA Autocross events are run in the parking lot NOT on the banked oval
              www.gulfcoastregionscca.org
https://www.scca.com/pages/what-is-autocross
Event requirements
Eligibility for Novice Class: 
Limited to SS, AS, BS, CS, DS, ES, FS, GS, HS, SSP, ASP, BSP, CSP, DSP, ESP, FSP, STH, STS, STR, STX, STU, SM, SMF, SSM.  To run in novice a driver must not have competed in 6 or more motorsports (not limited to autocross) events of any type.  Please use the honor system since the intent of Novice Class is to introduce motorsports to the 1st timers and drivers shall be on the honor system in self-reporting previous experience.  i.e. Novice Class is NOT intended for previous or active karter, rally crosser, drag racer, hill-climber, circuit racer, rally driver, time trialer, drag racer, drifter, oval track, etc.  GCR typically recommends that ladies should run in Ladies class as long as in a car listed for the class.  However ladies may participate in any class as long as her car meets the rules of that class. 
Mobile International Speedway
Irvington, AL