Goodbye El Toro Autocross Practice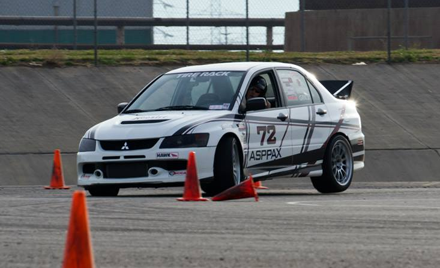 SCCA - SoCal Solo II
Saturday, September 24, 2016
El Toro Field
,
Irvine

,

CA
Registration closed September 21, 2016 11:59 PM on September 21, 2016 11:59 PM PDT Registration ends September 21, 2016 11:59 PM on September 21, 2016 11:59 PM PDT Registration opens August 25, 2016 12:00 AM on August 25, 2016 12:00 AM PDT Registration runs from August 25, 2016 12:00 AM to September 21, 2016 11:59 PM
         
Due to overwhelming demand, registration has been suspended. 
By the time we meet for this practice session, Solo Nationals will be behind us and we'll be looking ahead to the final four Autocross Sunday events to round out the 2016 Championship season. We'll also be saying goodbye to El Toro, at least for now. Will we be back? Who knows? With the "Great Housing Tract" closing in, it won't be long until it's over. Let's enjoy it while we can. We are also looking at shorter days so the number of entries will be limited. Register early for your best chance at getting in. With the future of El Toro in serous doubt, we expect a huge demand for this event. 
What to Expect
As usual, you can expect a world class course specially prepared by the Cal Club Autocross team. We expect to get the usual 12 runs each, maybe more, though it's not guaranteed. With daytime highs averaging 82 degrees, the course and weather conditions should be ideal. Expect to see the entry list posted two weeks prior to the event.
Who are we?
Your hosts for the event are the volunteers who make up the Cal Club SCCA Autocross team, a not for profit club assembled for the sole purpose of organizing world class autocross events in the Cal Club Region of the Sports Car Club of America (SCCA). Organizers are non-paid volunteers. All participants will be required to perform a normal work assignment as your contribution to the event.
We'll Have Food!  
Oh yeah! Come hungry. Rodrigo of OC Catering will bring out the gourmet food truck for breakfast and lunch. Ask for George's Special Burrito. It's grrreat!
Hey.....Don't Forget Your Water!
It can get hot out there. Be sure to keep hydrated. The night before, put 7 or 8 bottles of water in the freezer. Kept in a small cooler, you'll have a supply of cold water all day long.
Driving Directions
The entrance to the park that we normally use is closed as of Wednesday, July 8, 2016. Our new entrance will be on the opposite side of the park. Navigate to the intersection of Astor and Marine Way in Irvine, CA. This will lead you to our entry point just inside the gate. Once there, make an immediate left turn and follow the perimeter road until you pass an open gate. Once past the gate, turn right an proceed up the driveway to the runways. Follow the yellow line to the entrance to our event.
When you arrive
Be sure to sign the event waiver at the entrance to our area. Park your car in any open spot and come to registration for check-in. After registering, proceed to the tech area so your car and helmet can be approved. Be sure allow enough time for a course walk. That's it........you're ready to go.
No Overnight Camping
There is no overnight camping allowed on this site. However, personal belongings, including vehicles, may remain overnight. The site is fully fenced and the gates will be closed and locked when we leave for the night.  Everything must be removed by the time we leave on Sunday. Neither Cal Club nor the event site will be responsible for damaged, lost or stolen property.
VERY IMPORTANT!
As with any venue, we want to make a good impression on our landlords.  With that in mind,please use the receptacles for your trash and do not leave trash anywhere on site.  Also, have respect for the neighbors and drive carefully both inside and outside the site. 
Fees:
Single entry - $70
Split Entry - $85 (two drivers sharing the same car, one set of runs, and one normal work assignment)
Junior Kart single entry - $15.  
An SCCA membership is required.  A temporary membership can be purchased for $15 the morning of the event.
Note: Once on the entry list, your credit card will be charged unless your cancelation is received by Wednesday midnight, prior to the event. There will be no refunds after this time.
Times:
7:00 - Tech/Registration Opens
7:55 - Course closes for walking
8:05 - Mandatory Safety Meeting.  
8:15 - First group workers check-in; Tech/Registration closes
8:30 - First car out    
Safety: 
Held under the SCCA Solo Rules and the CSCC Solo Supplemental Regulations.
Helmets must conform to Snell 2000 or newer. Some loaner helmets will be available.
No alcohol or other intoxicants may be used by anyone on the event site.
Speed limits - Paddock 5 MPH; Access road 25 MPH
PLEASE USE CAUTION at all times while on site.
Special Rules: 
Competitors under 18 years old MUST have a waiver signed by BOTH parents.  Waiver forms are available at SCCA.com
Closed exhaust - 100db @ 50' noise standard.
Event officials reserve the right to make changes as needed without further notice.
Event Officials: 
Event Master - KJ Christopher
Registration - George Schilling
Timing and Scoring - Rick Brown
Course Designer -  Guy Ankeny
Workers - Kevin Pao 
Tech - Randy Gonazlez
Gate - Jessica Pao
Novice Coordinator - Leonard Cachola
Safety Steward - QV Dang
Youth Steward - Steve Ekstrand