About this event
FVSCC Autocross
September 24th and 25th
Ho-Chunk Gaming Wisconsin Dells
S3214 County Hwy BD, Baraboo, WI 53913
Entry Fee:
$35 for FVSCC Members (One Day), $45 for Non-Members,
$60 for FVSCC Members (Both Days), $75 for Non-Members,
In Addition to the Normal Autocross Competition:
CAM Challenge (CAMC, CAMT, CAMS)
Top ten (10) drivers across the listed classes on raw time will have a head-to-head shootout at the end of the event for a winner-take-all cash prize. Cash prize sponsored by Dave's Body Shop in Stevens Point, WI www.davesbodyshopinc.com
Schedule:
8:00-9:00am - Check-in and Tech
8:15-9:20am - Walk the Course
9:30am - Drivers Meeting
10:00am (SHARP) - First Car Out
4:00pm (event concludes)
Registration opens 08/27/21 at 6:00pm
The entry field is limited to 100 drivers per event (day). When online registration is full you will be added to the waitlist.
Live Timing at fvscc.com/live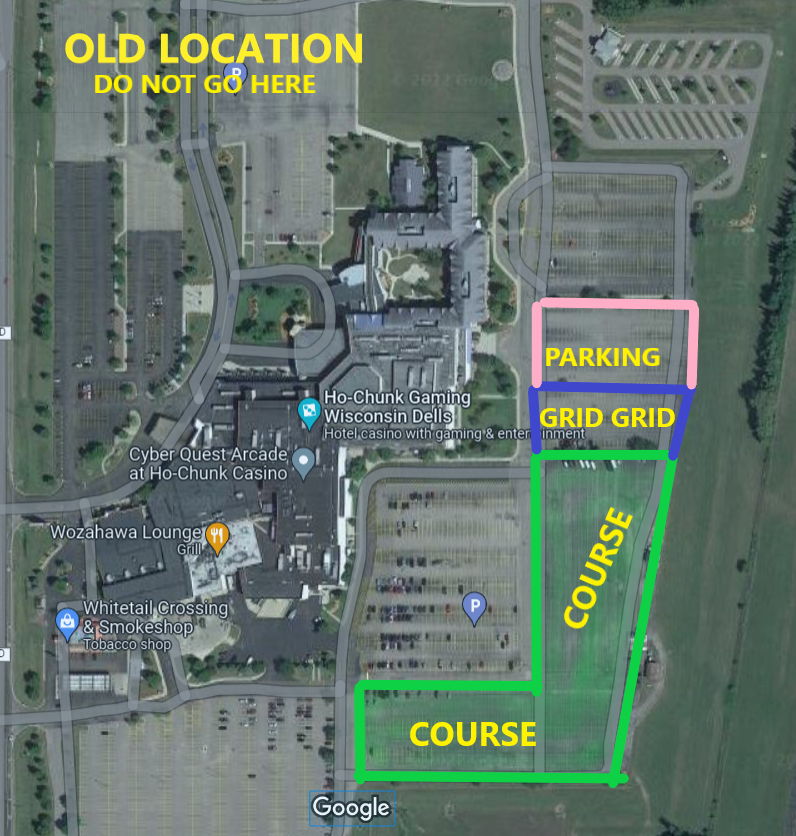 Event requirements
Self-Tech Procedure
We ask all participants, prior to arriving at the track, to check their car for the following:
No leaking fluids
Battery & fluid caps secured
No loose suspension parts
No corded tires
Loose items in the cabin secured or stowed away
Drivers-side floor mat removed
Functioning seat belt
DOT or Snell approved helmet
Firm Brake pedal
Large, legible numbers on the car with contrasting color tape (e.g. no blue tape on blue cars please!)
Please note: We will still do a quick tech on all cars.
Loaner helmets will not be available.
Autocross Requirements
DOT or Snell helmet
Must pass basic tech inspection
Valid driver's license
Must be 18 years of age to participate
Must sign a waiver before entering the property
Car Classing: FVSCC uses SCCA Solo classing. For more information on classing, please visit the SCCA Rule Book or contact the event registrar with questions.
Ho-Chunk Gaming Wisconsin Dells
Baraboo, WI
Fox Valley Sports Car Club