About this event
The Sports Car Club of Rockford (SCCR) presents the second MCSCC Endurance Championship Race of 2023 on Monday July 3rd.
Online pre-registration will open May 1.
A packet containing event schedule, event supplemental regulations, and mail in paper registration forms is avaialble here. Enduro- 2023 Freedom Fest 6.30.23.pdf
This will be a 1.5 hour (90 minutes) Endurance Race sanctioned by the Midwestern Council of Sports Car Clubs (MC, MCSCC).
The Enduro series is open to most MC classes except for open-wheel vehicles. Enduro classes E1 to E5 are based on a self-selected lap time bracket as seen below.
| | |
| --- | --- |
| Class | Blackhawk Farms |
| E1 | 0:00 to 1:16 |
| E2 | 1:16 to 1:21 |
| E3 | 1:21 to 1:24 |
| E4 | 1:24 to 1:27 |
| E5 | Over 1:27 |
To register for sprint races taking place on both Sunday and Monday click the link below:
Event requirements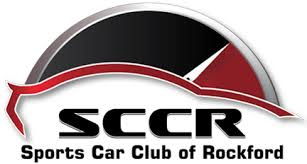 This event is sanctioned by the Midwestern Council of Sports Car Clubs and is governed by the MC GCR, available at this link: http://mcscc.org/gcr.php
Midwestern Council requires Snell 2015 or newer helmets and requires an approved Head and Neck Restraint device (i.e. HANS, NecksGen, etc.)
Blackhawk Farms Raceway
South Beloit, IL
Download track map
Watch a video tour/lap
Sports Car Club of Rockford