About this event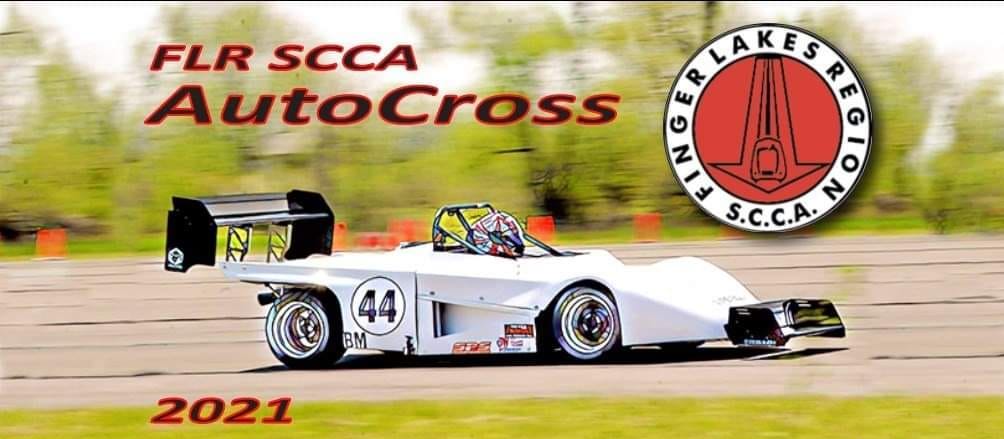 2021 FLR Autocross Event #5
Our fifth points event of the 2021 season is at the Seneca Army Depot in Romulus, NY!

This registration will close the night before the event. We have to do this to assign work and run groups efficiently. There will be no walk ups, no day-of registrations, and no cash payments on site. All current CDC COVID-19 guidance is/will be in place. There will be folks assigned to enforcement of this ruleset.
Novices ARE allowed and there WILL be in-car instruction available, which is a change from last season with the developing COVID situation.
Check-in/tech will be from 7:30am - 9:00am. Driver's meeting will be promptly at 9:30am. We are hoping to have the first car off by 10:00am.
All Fees will be collected during registration. If you pre-register and choose not to attend, you must cancel prior to Friday 7/23 at 11:59pm. Cancellations after that time will not receive a refund. This allows us time to create the run groups.
The following classes will be offered for the 2021 season:
| | |
| --- | --- |
| Novice | All |
| Pro | All |
| Street 1 | SS, AS, BS, CS, ES, FS, HCS |
| Street 2 | DS, GS, HS |
| Street Touring | STS, STX, STR, STU, STH, SSC |
| XS / CAM | CAM-C, CAM-T, CAM-S, XS-A, XS-B |
| Street Prepared / Street Modified | SSR, SSP, ASP, BSP, CSP, DSP, ESP, FSP, SM, SMF, SSM |
| Prepared / Modified | XP, BP, CP, DP, EP, FP, GP, AM, BM, CM, DM, EM, FM, FSAE, KM, HCR |
Event requirements
All FLR Solo events will be held under the SCCA Solo Rules, except as noted in our Supplemental Rules.
Entry Requirements:
· Drivers must be SCCA members but adult non-members may participate by obtaining a weekend membership at registration for $15.
· Drivers must have a valid driver's license.
· Proof of membership will be required at registration.
· A current valid college student ID is required to receive the student rate entry fee.
Classing
In order to provide larger classes with more competition we run index classes corresponding with the SCCA categories based on the PAX indexing system. Please refer to the supplemental rules above for the full details.
Entry Fees
· $45 SCCA Member (Entry Fee) *
· $35 SCCA Member with valid college ID (Entry Fee discounted by $10) *
· $60 Non-member (Entry fee $45 + Weekend Membership $15)
· $50 Non-member with valid college ID (Entry fee $35 + Weekend Membership $15)
*If you are registering as a member you must enter your SCCA membership information in MotorsportReg for validation. If this information isn't entered you may register as a non-member and show your membership card at registration and you will not be charged for a weekend membership.
If you do not have a helmet, we will NOT have loaner helmets available. DOT-rated helmets do not meet the safety standards, they must be Snell SA/M/K (2005+), SFI, or FIA rated. When in doubt, please bring your helmet to the tech inspection before the event.
Event Day Schedule:
| | |
| --- | --- |
| 7:30 a.m. - 9:00 a.m. | Registration check-in & Tech |
| 9:30 a.m. | Mandatory Drivers' Meeting |
| 10:00 a.m. | First Car Off |
| 12:30 p.m. | Informal Lunch Break (time allowing) |
| 1:15 p.m. | Afernoon Runs Start |
| 4:30 p.m. | Last Car Off |
Seneca Army Depot
Romulus, NY
SCCA - Finger Lakes Region - Solo
More events from this organizer