FAST Kart Challenge - Mar 22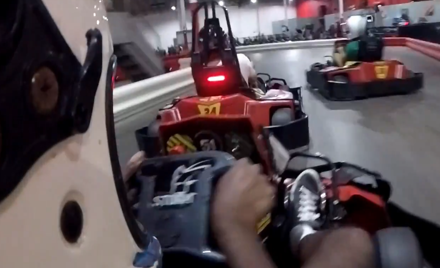 FAST
Sunday, March 22, 2020
Bushnell Motorsports Park
,
Bushnell

,

FL
Registration closed March 20, 2020 11:59 PM on March 20, 2020 11:59 PM EDT Registration ends March 20, 2020 11:59 PM on March 20, 2020 11:59 PM EDT Registration opens March 8, 2020 12:00 AM on March 8, 2020 12:00 AM EST Registration runs from March 8, 2020 12:00 AM to March 20, 2020 11:59 PM
No autocross in March? This injustice will not stand, man! We're gonna have to do something. 
CORONAVIRUS UPDATE - Y'all know this event is very likely to get canceled. We're going to call the track Wednesday or Thursday to see what their plans are. If they're still open, we'll go. If not, we'll let you know. 
3/19 UPDATE - Called yesterday, we're still on!
3/21 UPDATE - Called again today, they're still open for public rentals Sunday. We're opting to not collect money from you and pay as a group. So, you'll pay your own fees. And if you're not registered and want to go... have at it!
Karting! It's not autocross. But, it's a great opportunity to get some seat time and have a little fun with your FAST friends.
We'll be hitting up Bushnell Motorsports Park for some casual kart racing. 
Be there at 11:30AM! (they open at Noon) We should be active from approximately Noon until until around 1:30pm. But, it's a kart track. Stuff happens, and it's all beyond our control. Who knows if they'll get started on time or how long it will take? Also, if we end up expanding to more than 30 drivers... better plan on even later. Be flexible. Roll with it. It'll be a good time!
In addition to the individual group races that will happen, since we're autocrossers, we'll also be looking at each driver's fastest lap times and handing out awards to the top 3 in each group, as well as an FTD! It's very possible that you could finish last in the overall race... and still set the fastest lap in your group! Likewise, you could win the race outright with consistent above average lap times... and yet not even get a podium finish based on top lap times. Funny how that works. Don't forget to set the track on fire with at least one good hot lap!
Since this isn't an autocross, we don't have to work under autocross insurance rules. BMP does an an age restriction of 14, and ID is required. For those under 18, a parent is required to sign a waiver form.
We're starting off with three groups of 10 drivers. If those fill up quickly, we may add more.
Pre-registration is required, and the entry fee is $66. Paid right here through MSReg, as usual. We'll make all of the track arrangements and settle up with them.
What you're buying into is a 3-race package, 10 minutes per race. 
Click "Continue" for more info and registration!