Evolution Performance Driving School Phase One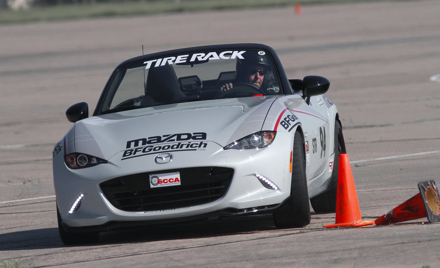 Evo Performance Driving School
Saturday, July 25, 2020
Regency Furniture Stadium
,
Waldorf

,

MD

Thanks to Autocrossers Inc, Evolution will be holding a Phase One Driving School at Regency Furniture Stadium on Saturday July 25th. This Autocross Training program is great for any skill level, from seasoned veterans to the complete novice. The Phase One features approximately 24 runs with our team of National Caliber instructors, and each student will work with two different instructors throughout the day. 
Two driver cars are welcomed at all Evolution Schools, although do require two entry fees. One driver will need to register as the Primary Driver, and the other as the Co-Driver. Both drivers will receive the same amount of runs as any other student. Two driver cars are split in the Run/Work order, to allow the car to get a break during the day. 
All participants must pass SCCA's sound requirements, as we are surrounded by houses at this lot. Your car must not register over 100db at 50'. Anyone going over will be given an opportunity to quiet their car down. If your vehicle goes over again, you may be asked to stop. Refunds are not an option for those going over on sound. 
Site Directions .
Schedule:
7:00 am Site Opens
7:30 am Tech Inspection
8:30 am Drivers Meeting (Mandatory)
8:45 am Instructed Sessions Begins
12:30 pm Working Lunch 
1:00 pm Instructed Session Continue
5:00 pm Wrap-up Meeting
Pricing for this Evolution program is set at $275. For more information on this, as well as other Evolution Performance Driving Schools, please feel free to contact Mike "Junior" Johnson at: mike@epdsinc.com
Cancellation Policy: A full refund less a $25 processing fee will be issued up until 30 days prior to an event or school. Within 30 days of an event or school, an Evolution Gift Certificate will be given to any cancelling parties. Note: There will be no refund or Gift Certificate for cancellations within 14 days of an event or school.
Evolution has the right to refuse entry or remove a student from a class for any reason deemed necessary to maintain a safe environment. Those removed will receive no refund.
For more information about Autocrossers Inc, please see their Facebook page at: https://www.facebook.com/AutocrossersInc/