Escape To Wisconsin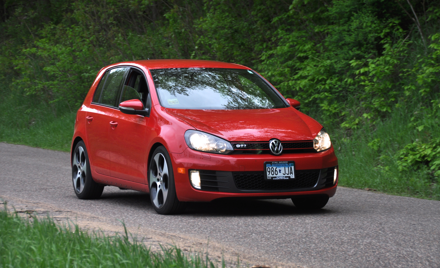 SCCA - Land O' Lakes Region - Road Rally
Saturday, April 13, 2019
Registration closed April 13, 2019 12:30 PM on April 13, 2019 12:30 PM CDT Registration ends April 13, 2019 12:30 PM on April 13, 2019 12:30 PM CDT Registration opens March 18, 2019 11:00 AM on March 18, 2019 11:00 AM CDT Registration runs from March 18, 2019 11:00 AM to April 13, 2019 12:30 PM
2019 Escape To Wisconsin Rally
Headquarters
Paddy Ryan's Irish Pub
Hudson, WI
paddyryans.com
44.966306, -92.683005
Sign-in and departure will be from this location.
End point Phoenix Grill and Event Center
Baldwin, WI.
Schedule
Saturday 4/13/19
11:00 Late registration & Sign-in at Paddy Ryan's
13:00 Car zero departs
14:10 Break at the Team Oil Center.
15:16 Break at Knapp BP.
17:00 Car zero finishes at the Phoenix.
NEWS
Regulations (work in progress, check back frequently, don't print yet) The link takes you to a shared file which is updated sa needed. (ie it changes until it is marked final)
https://docs.google.com/document/d/1TSGV1eAcj95zUx12JsPvEAEUSOHiREORYwB6xEyw9N4/edit?usp=sharing
About 
Welcome to the 2019 ETW Rally. The rally will be about 116 miles and feature 12 Timing sections. After starting at Paddy Ryan's the course wonders east and south toward the UFO capital of WI, Elmwood. We then turn north toward Knapp and the infamous Knapp hill road. The final section takes to and the Phoenix Grill.
Roadbooks will be emailed the week prior to the event. YOU are responsible for printing your own Roadbook. If you can't, let us know and we will print one.
An electronic Roadbook will be emailed in the form of an RBK file during the week before the rally. This is for use by those using Rabbit Rally app. We suggest you download the Rabbit Rally 2 app and use it to run the event. It greatly simplifies the timing aspect of the sport.
* The official timing system of the event will be MiRally Crono through an electronic device (Smartphone) with Android operating system and iOs that sends data through an application permanently linked to the satellite (The specifications of said device will be announced in due time through a newsletter). The use of this device will be mandatory for all crews and it will be your responsibility to keep it turned on at all times in the competitive stages of the rally regularities, limited or transits so that the points obtained in these stages can be counted.
Start
Paddy Ryan's in Huson, WI