Driver School/Instructor Training School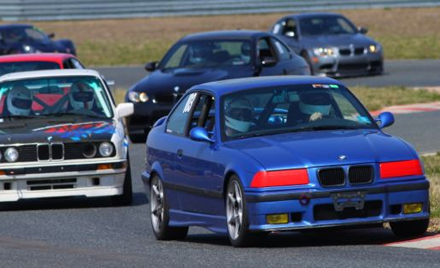 BMW CCA - New Jersey Chapter
Friday, Mar 31 — Sunday, Apr 2, 2017
Thunderbolt Raceway
,
Millville

,

NJ
Registration closed March 24, 2017 11:59 PM on March 24, 2017 11:59 PM EDT Registration ends March 24, 2017 11:59 PM on March 24, 2017 11:59 PM EDT Registration opens January 11, 2017 12:00 AM on January 11, 2017 12:00 AM EST Registration runs from January 11, 2017 12:00 AM to March 24, 2017 11:59 PM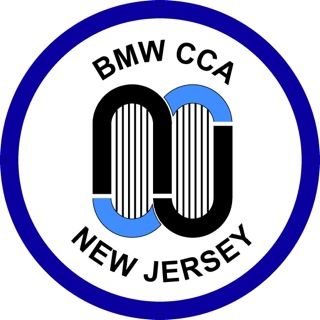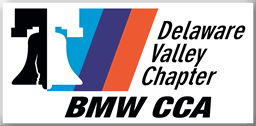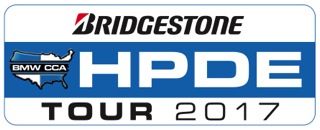 SPECIAL ANNOUNCEMENT! The NJ/DelVal season opening Mar 31 - Apr 2 ITS & Driver School has been selected to be part of the Bridgestone BMW CCA 2017 HPDE Tour.
We are excited to announce that Bridgestone will be on-site to support our opening driver school at NJMP Thunderbolt. For those of you who have participated in O'Fest or any of the other HPDE events that Bridgestone has supported over the past 2 years you know that they bring a truck, tent, terrific support staff and swag for participants. Specifically we can look forward to:
An official (and very much more complicated) name for the event:  "Bridgestone BMW CCA New Jersey/DelVal HPDE at NJMP Thunderbolt
Wide marketing support for the event across BMW CCA platforms (also good)
Onsite tire service (free to Bridgestone customers) and technical advice from Bridgestone's team of experts
Ability to add a special classroom tire talk session (absolutely)
Possible discounts or rebates from Bridgestone for HPDE participants (Details to be announced)
Financial support for our chapters to help keep our driving programs going
New for this year:
A Friday track day for Advanced Solo students (pre-approval required) and for Instructors.
The return of our Introduction to the Track for new students on Sunday.
Driver School: The regular driver school portion of the event will be on the weekend of April 1-2 (no foolin'). No need to take 2 days off work to start the season. You have no excuse not to come on out, knock the rust off your driving and reinforce all the good things you learned last year. The Driver School portion of the event will have 3 student run groups so there will be ample track space for everyone.
Instructor Training School: Participation in the Instructor Training School is by invitation only. The Instructor Training School is for advanced students who have shown a high level of driving skill, an understanding of driving dynamics and a desire to teach. The program is a rigorous two days of on-track and classroom instruction and role-playing. If you have been invited, you can register online here. Please be sure to use the ITS Candidate registration radio button so you are properly enrolled. Your acceptance will be subject to approval by the ITS Coordinator and Chief Instructor. If you believe that you are a candidate for the ITS and have not been invited, please e-mail the Chief Instructor. ITS candidates should plan to bring the car they usually use for driver schools as a portion of the evaluation process requires candidates to drive their vehicle.
Friday track day: On Friday there will be 6 hours of track time (sharing with ITS) for instructors who wish to get in some extra track time and for approved advanced Solo students. Solo students will only see the option for this registration if they are pre-approved (contact the Registrar). Instructors who are only driving on Friday and not instructing for the weekend must pay the student fee. Solo students who also register for the weekend school will receive at $50 discount at the time we charge your card.
Introduction to the Track (Sunday only): On Sunday we will be holding a special school for students who have never been to the track. This event was offered for the first-time in 2009 and was a run-away success. We have designed this event to encourage students who are new to the track to try out our Driver School program. The Driver School Committee understands that there are hurdles for "first-time" students to overcome to try one of our events and so we have designed this school to reduce those hurdles as much as possible. First, the event is being held locally. Hotel rooms in the Millville area are relatively low priced and, for students who live in southern NJ/PA, you could even get up early and drive down the morning of the event. Second, we are offering reduced registration fees to our First Timers so that you pay just $200 for Sunday-only. You will not find a better rate to get out on the track with personalized instruction anywhere. Third, this event will have a dedicated run group solely for First Time students. This arrangement will allow instruction on the track and in the classroom to be specific for First Time students and will provide a smaller run group for First Time students allowing better spacing on the track. Fourth, for our First Time students, we may also be able to loan you a helmet for the event (please see Promotions). Fifth and finally, each First Time student will be assigned a Mentor who will contact you prior to the event and be a point of contact to answer any questions you might have before you arrive. Every year we have held this event, each new student leaves with a huge smile on their face.
Saturday banquet: We will be holding a track-side dinner on Saturday night. Your banquet ticket is included for full weekend participants. Tickets may also be purchased for guests and for Sunday Introduction to the Track students.
Registration Fees:
Sat-Sun Driver School students: $500
Friday Solo Students: $275
Friday-Sunday (3-day) advanced students: $725 (discount applied at check-out)
ITS Candidates: $525
Friday Instructors (driving): $125
Sunday First Time students: $200
Saturday banquet: $25