Drive to Nauvoo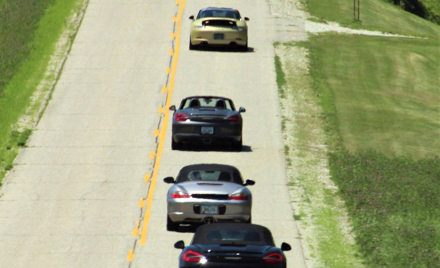 PCA - Schones Land
Saturday, Jul 13 — Sunday, Jul 14, 2019
Registration closed July 10, 2019 11:59 PM on July 10, 2019 11:59 PM CDT Registration ends July 10, 2019 11:59 PM on July 10, 2019 11:59 PM CDT Registration opens March 14, 2019 12:00 AM on March 14, 2019 12:00 AM CDT Registration runs from March 14, 2019 12:00 AM to July 10, 2019 11:59 PM
Drive to Nauvoo
This event starts at the Cozy Café Johnston 8385 Birchwood Ct, Johnston, IA.
We plan on driving to Keokuk, IA on Saturday with a drive back through Nauvoo, IL and on to Ft Madison on Sunday.  This itenary is subject to change based on further driving the route.
Drives:  These are scenic roads, especially along the Mississippi, the overlook at Keokuk and the drive on the Illinois side of the river Sunday morning.
Lodging:  Rooms are available in Keokuk - see below
Dining:  We are selecting restaurants for Saturday and Sunday if you chose to dine with the group.
What you will need to do if you want to participate on this drive: 
1.  Book your entry on Motorsports.Reg.   Add your name and number of participants, there is no cost for this drive
2.  Book your room for Saturday night in Keokuk.
Hotels in Keokuk:
The Quality Inn is the preferred hotel.
QUALITY INN & SUITES KEOKUK NORTH in Keokuk
(319) 524-9000, the negotiated rate is $125 for Saturday night.
Be sure to mention Schonesland Porsche Club.  We have until June 13th to secure that rate.
https://www.choicehotels.com/iowa/keokuk/quality-inn-hotels/ia226?source=gyxt
You can also stay at the 
Hampton Inn in Keokuk
319-524-6700,  their nightly rate is $159 for that Saturday night.
https://www.reservations.com/hotel/hampton-inn-keokuk?rmcid=rcc14&gclid=EAIaIQobChMI4KHBl8-b4QIVh7XACh15RgF5EAAYAiAAEgIKIPD_BwE
Nauvoo Road Trip.     July 13 and 14th 
The drive is for Saturday and Sunday morning.  Saturday we will be driving from DSM to Nauvoo, along the Illinois side of the Mississippi river and on to Keokuk.  Sunday morning we will be driving from Keokuk along the Iowa side of the Mississippi river then a short drive north.  The Sunday drive is variable depending on what we decide to do.  
To start we will be meeting in the AMC parking lot just north of Cozy Café at 8:15.  Drivers meeting and signing of waiver forms will take place at that time.  
I will print driver instructions and give them to you at the drivers meeting
Notes:
1. Watch your speed on Vandalia Road as this is highly patrolled.
2. We will have rough road just after the DSM Riverbridge after driving through Runnels.
3. We have about 50 feet of gravel on Sunday morning along the Mississippi River road.  It is where a landslide took out the pavement 
4 .There are no scheduled gasoline stops so please come to the drive with a full tank of gas.
In Keokuk there is a Phillips 66 gas station right across the street from the hotel.  
5. We will be stopping for lunch Saturday at the 
Riverbend Restaurant
601 Main Street 
Keosauqua, IA
6.  There is a $2.00 TOLL when going over the BNSF Bridge into Illinois.
7.  In Nauvoo, we will be stopping at the Mormon Temple. 
8.  We have dinner reservations for 7:00 Saturday ninight at the Hawkeye Restaurant.  We can meet in the hotel lobby of the Quality Inn at 6:45.  It is about a block away.
Hawkeye Restaurant
105 N Park Drive
Keoskuk, IA
I apologize for the delay in the drive information.  Due to flooding of the Mississippi river I was delayed in getting the route information completed.
Questions?  Call me on my cell phone, number is 515-490-6802
We will be meeting at the AMC parking lot north of Cozy Cafe at 8:15.  Drivers meeting and signing of waivers will take place then..I will bring driving instructions.