CVR PCA AutoX 1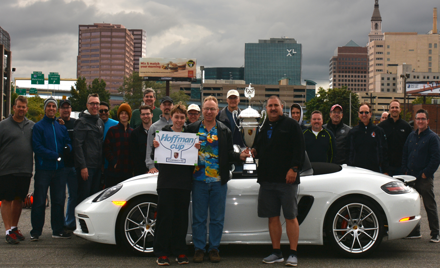 PCA - Connecticut Valley (CVR) - AutoX
Saturday, May 16, 2020
LAZ Lot - Hartford
,
Hartford

,

CT
Join us for the CVR PCA AutoX!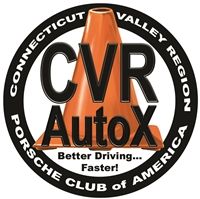 Autocross is an exciting form of motorsport held at typical street and highway speeds. It emphasizes precise car control in a low-cost, friendly and safe competition that is very gentle on your car. Learn and rapidly refine advanced driving skills and techniques in the non-threatening and safe environment of a course marked by traffic cones in a large parking lot. Through the included AutoX-University lessons, you are encouraged and coached by advanced driving instructors about the basics and the fine points of driving to the edge of your and your car's limits. Each Autocross course is designed to optimize the featured AutoX-U driving skills taught that day so that you learn Better Driving...Faster! Enjoy your car's handling like nowhere else and discover the fun and camaraderie of CVR autocross events. It is recommended to drive autocross before your first Drivers Education event since the skills are directly transferable. 
CVR PCA AutoX is open to all Porsche Club of America members. Non-PCA member drivers must be an invited guest of a PCA member driving at the event. PCA members are allowed to invite up to two non-members per event.
Online Registration Fees:
Members $40
Non-Members $45