Fri, Jul 7 - Sun, Jul 9, 2023
Charlottesville Weekend Getaway
Clifton Inn
About this event



We are happy to announce a redesigned drive and dine weekend trip to Charlottesville, VA.
We will start our journey in the Manassas area on Friday morning. A short briefing and roll call before taking a scenic country-side drive to Orange, VA where our destination wil be Spoon & Spindle for a mouth-watering 3 course lunch - salad, choice of Honey Cayenne Chicken, Short Ribs, or Vegetable Risotto entree, dessert and non-alcoholic beverage.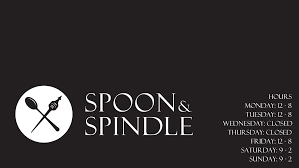 After lunch, we will take a short but beautiful drive to enjoy the award winning and beautiful Barbousville Winery. Guests can enjoy their collection of delicious wines and enjoy the serene views of classic central VA countryside.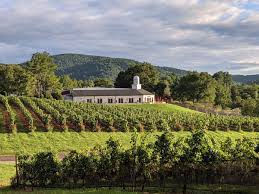 https://www.bbvwine.com/
Afterwards, you are on your own for the 40 minute drive to our home for the next two nights at The Clifton Head, Charlottesville, VA. After you've checked in and had time to relax, we are meeting for a happy hour and gourmet group dinner at the Inn. Dinner will be:
Clifton Arugula Salad house made ricotta, pears, and lemon shallot dressing
Oven Roasted Prime Rib Béarnaise Sauce and Horseradish Cream
Cider and Rosemary Marinated Pork Tenderloin Creamy Stone Ground Grits, Apple BBQ Sauce
Seasonal Vegetable Risotto
Bacon and Onion Braised Green Beans
Mini Key Lime Pie with Honey Meringue
On Saturday, after a home cooked breakfast at the Inn, we will make our way to Grand Caverns for a private tour at the oldest show cave in the United States.
https://www.grandcaverns.com/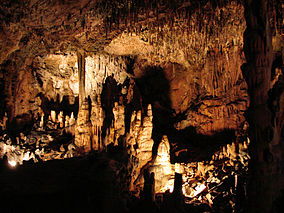 Afterwards, we will take another scenic drive to our Saturday afternoon lunch at Blu Point Seafood Company in Staunton. Lunch will consist of soup or salad to start and an entree such as crab cake sandwich, lobster roll, or hamburger. Final menu will be finalized in the next week. Blue Point Seafood
Saturday evening we will be dining at the Vivace Italian restaurent, enjoying a four course dinner that will include an appetizer, salad, main entree (Chicken marsala, Veal parmesan, Shrimp Scampi, Steak, or Eggplant parmesan), a choice of dessert, and non-alcholic beverage. You can pay for wine and cocktails separately as it is not included in the registration fee.
https://www.vivacecville.com/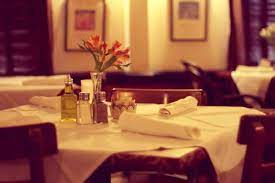 Where to: Charlottesville, VA and surrounding areas
Rally Point: Manassas, VA (specific details will be sent to you as the date approaches)
Dates: Friday July 7 - Sunday July 9
Costs: The Registration cost is $325 per person. The cost includes lunch and dinner on Friday and Saturday, and admission to Grand Caverns. Hotel reservations at Clifton Inn is a separate fee and will be due to the hotel directly. We have reserved the entire Clifton in for our weekend trip. We have 20 rooms in various sizes and price ranges from $225 to $399 per night plus applicable taxes and a $30 per night resort fee which covers a full hot breakfast each morning.
Confirmed tour participants will be provided details on how to make a room reservation. If your registration status is changed to "Confirmed", we will send you details on how to reserve your room. Please do not try to make a reservation before being Confirmed.
NOTE: To ensure there is room for many PCA members to enjoy this tour or the VA Highlands tour later in July, we will only admit you to one of the two weekend trips. You can register for both, but you will only be accepted to one, based on the date and time of your registration. So if your preference is Charlottesville, be sure to register first for this trip, vs. VA Highlands.
Your Hosts: Larry Finkel & Beth Finkel
Event requirements
APPLICATIONS/ACCEPTANCE
You do not need to be a PCA member to participate, but you must be at least 21 to visit certain venues on this tour.
Portions of this event have limited capacity to accommodate the venue's facilities, and for the safety of all participants. (late registrations are risky due to capacity). Watch the website for revisions.
We will notify you of your status by email. You are responsible for updating your profile in the MotorsportReg.com website to include your current contact information.
We initially list all registrants as "New", or "Waitlisted" if the event is filled to capacity. When possible, we will change your status as soon as possible. We will provide formal notification of acceptance into the event by email prior to an event. If you haven't received any notification, check the MSR website for your status.
Due to limited capacity of the event venue, walkups are discouraged from attempting to join the event.
IF YOU CAN'T PARTICIPATE, IT IS YOUR RESPONSIBILITY TO CANCEL.
CANCELLATION
If you must cancel please be courteous and cancel as soon as you can in order to allow others from the wait list to attend.
Cancellations within two weeks of departure will not be refunded unless we are able to confirm someone else from the waitlist. See Refund details below.
Cancellations for hotel accommodations are per the policies of the Clifton Inn.
If you cannot cancel online, you must notify the Registrar by email and receive an ACKNOWLEDGMENT by email to verify that you have canceled.
PAYMENT
Potomac accepts only credit cards for payment. You are responsible for maintaining VALID CREDIT CARD INFORMATION in your profile.
Billing problems result in notification by email with limited time to resolve the issue due to the short billing period. If the issue is not resolved, we may cancel you from the event.
Credit card and billing information uses secure connections and is protected by MotorSportReg.com. You are the only person who has access to your card number. We only see the last four digits for billing purposes.
REFUND
Refunds for hotel accommodations are per the policies of The Clifton Inn.
Contact the D&D Chair to discuss special circumstances. THE D&D CHAIR IS THE ONLY PERSON WHO CAN AUTHORIZE A REFUND OR CREDIT FOR AN EVENT.
If you are authorized a credit for an event, you must use it before the end of the calendar year. We will not carry credits over into the following year. Credits may only be used for other PCA Potomac events. They can't be used for other clubs who also use motorsportreg.com.
Clifton Inn
Charlottesville, VA
PCA - Potomac, The Founders' Region - Drive & Dine