Charlottesville - Piedmont Tour
PCA - Potomac, The Founders' Region - Drive & Dine
Friday, Aug 14 — Sunday, Aug 16, 2020
Boar's Head Resort
,
Charlottesville

,

VA
Registration closed August 5, 2020 6:00 PM on August 5, 2020 6:00 PM EDT Registration ends August 5, 2020 6:00 PM on August 5, 2020 6:00 PM EDT Registration opens June 22, 2020 12:00 PM on June 22, 2020 12:00 PM EDT Registration runs from June 22, 2020 12:00 PM to August 5, 2020 6:00 PM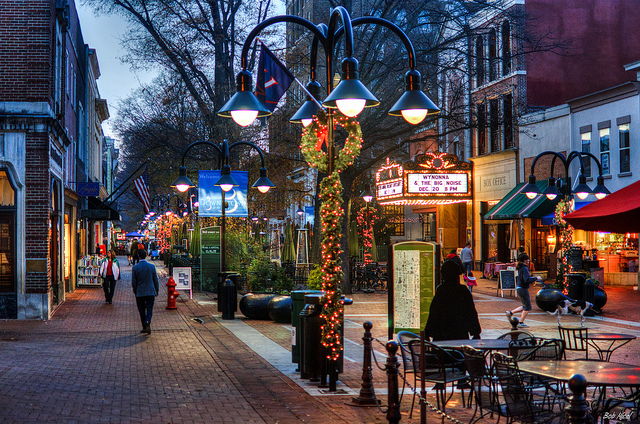 Charlottesville/ Piedmont Region Tour, August 14-16, 2020
Welcome to the 2020 Charlottesville-Piedmont Region Tour!  Charlottesville and the Piedmont Region are home to UVA, Monticello, Montpelier, fantastic shopping, great restaurants, outstanding wineries, and some of the best roads in Virginia.  We have planned a diverse set of activities including historic tours, scenic drives, wine tasting, fine dining, and quaint towns.  
This 2020 Tour has been designed with the Coronavirus in mind. The procedures at venues and meeting points have been designed with masks, sanitizers and social distancing in mind. We want to minimize the risks to both participants and the wonderful folks we meet on Tour. We also want you to enjoy a weekend without endless talk of COVID. We hope the food, drink, activities, fun people and destinations will help achieve that.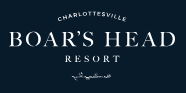 We will stay at the foot of the Blue Ridge Mountains for two nights at the Boars Head Resort - the only AAA Four Diamond resort in Charlottesville. Enjoy a warm and intimate ambiance with southern hospitality, a luxury spa, scenic hikes, outdoor pools, multiple restaurants, and bars.  The Boars Head Resort combines the classic with the contemporary, the refined with the casual, and the tranquil with the dynamic. We have negotiated an impressive reduction in room rate at the Boar's Head. Tour participants can book rooms for $175/ day. (Rates normally start at $250/ day.)
FRIDAY August 14th, 2020
Our journey starts in the Manassas area on Friday morning. A short, COVID friendly briefing and roll call before driving on some fun roads to the historic, widely acclaimed winery at Barboursville, VA. The Barboursville Vineyards is not your average Virginia tasting venue. As you enter the estate and pass by the vines, historic monuments and rolling landscape, the tension of everyday existence melts away to reveal your inner smile. The Italian heritage of the owners, winemakers and chefs embraces you with Latin flair. This is a venue at which one relaxes and absorbs the high quality fare and beautiful environment.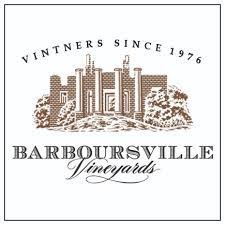 This year, we have opted for a first class group lunch rather than dinner on Friday evening. Our group will be seated for a two-course lunch prepared by the chefs at Palladio, the excellent restaurant at the winery. The menu selection for lunch is:
081420 Porsche Club of America Lunch Menu.pdf   (Note prices are before tax and tip)
Lunch will of course be accompanied by two excellent wines from the wide selection that generations of winemakers have developed over 40 years at Barboursville. Luca Paschina, the estate winemaker since 1990, will give us an introduction to the wines, viticulture and history at Barboursville.
You will be required to make your lunch selections during registration for this event.
After lunch, you will be free to taste many more wines (at additional cost), relax on the terrace or explore the many wonderful spots on the estate where you can take in the views or explore the monuments.
Barboursville is located just 35 minutes from the Boar's Head Resort. Departure to check-in at the hotel will be up to you and your partner. We have nothing planned on the Friday evening agenda. If you want to take advantage of everything the resort offers, you are free to do so. We will provide some local restaurant recommendations should you want to eat outside of the resort on Friday evening.
Friday evening at the hotel bar to catch up with friends and talk about something other than COVID perhaps?
SATURDAY August 15th, 2020 AM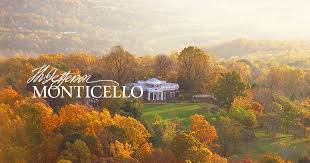 Our Saturday agenda starts after breakfast with a short drive and tour of Thomas Jefferson's Monticello. Probably one of the county's finest heritage sites. Not far from the birthplace of Thomas Jefferson, its creator and most prominent resident, who spent more than four decades designing, dismantling and re-imagining the estate he called his "essay in architecture." A UNESCO World Heritage Site since 1987, the property is considered a national treasure not only for its beauty and historical significance but also for what it reveals about the third U.S. president, a complex and controversial figure whose political philosophy fundamentally shaped the nation. As Franklin D. Roosevelt once wrote, "More than any historic home in America, Monticello speaks to me as an expression of the personality of its builder."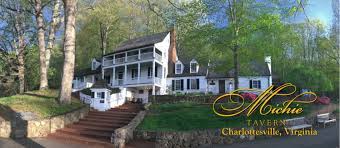 After the tours and and a little free time at Monticello, we plan a simple, southern BBQ style lunch at close-by historical venue, the Michie Tavern (pronounced "Mickey") built in 1777. Check out the Bill of Fare link on www.michietavern.com
SATURDAY August 15th, 2020 PM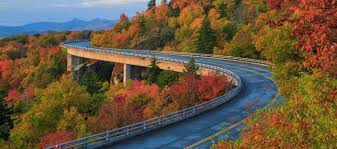 Saturday afternoon is Porsche Time! We have designed a driving route that guarantees mile upon mile of smiles. Mountains and valleys, with switchbacks, zigs and zags to reveal your inner Porsche.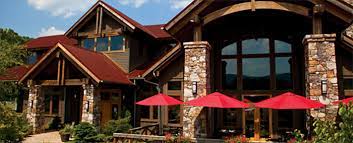 We will visit the famous Devils Backbone Basecamp Brewery, Distillery and Meadows on our way to drive the Blue Ridge Parkway back to the Boar's Head. Check out the amazing camp facilities and offers here www.dbbrewingcompany.com/location/basecamp
SATURDAY August 15th, 2020 EVE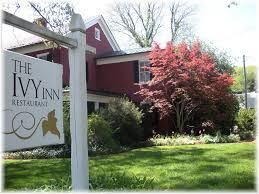 Saturday evening, we hope you will join us for dinner at the excellent Ivy Inn restaurant just five minutes from the Boar's Head. The Ivy Inn has been a well liked regular feature on the Charlottesville Tour.
SUNDAY August 16th, 2020
Sunday is a free day for everyone. You can visit other local attractions, lounge at the resort or head for home.
While we have an agenda full of fun things to do on this tour, participants are free to join or exit each half-day section of the tour. All we ask is that you let us know so that we minimize the number of BOLO's and search teams we mobilize.
Key Facts
Where to: Charlottesville, VA and surrounding areas
Rally Point: Manassas, VA (specific details will be sent to you as the date approaches)
Dates: Friday August 16 - Sunday August 18
Costs:  Registration cost will be $40 per person and charged at time of registration. Costs for your lunch and wine at the Barboursville Vineyard, the Monticello tour, and lunch at the Michie Tavern are calculated based on selections made during registration. All taxes and service are included. Final billing of credit cards will be done one month before event start .  The costs are higher than last year because we have included more group meals, taxes and service to make the tour as contactless and smooth as possible in the environment we find ourselves this year. The exception is costs for Saturday dinner at the Ivy Inn. For those joining us, checks will be paid by individuals on site. Meals range from approximately $45 to $60 depending on selection per person, not including tax and tip. Other costs for food, fuel, and various venues not included in the above cost are the responsibility of the individual.
Your Hosts: Larry Finkel & Alan French
PCA Potomac COVID procedures and local Virginia regulations will be adhered to.