CFR SCCA Solo 2019 Sebring Points Event #6 &7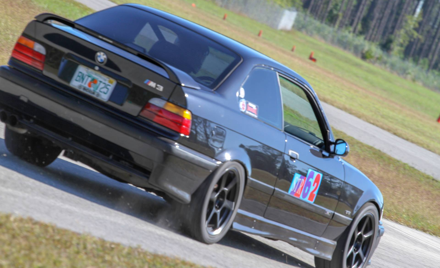 SCCA - Central Florida Region - Solo
Saturday, Jun 8 — Sunday, Jun 9, 2019
Sebring Int'l Raceway
,
Sebring

,

FL
Registration closed June 7, 2019 5:00 PM on June 7, 2019 5:00 PM EDT Registration ends June 7, 2019 5:00 PM on June 7, 2019 5:00 PM EDT Registration opens May 10, 2019 5:00 PM on May 10, 2019 5:00 PM EDT Registration runs from May 10, 2019 5:00 PM to June 7, 2019 5:00 PM
CFR SCCA Solo 2019 Sebring Practice and Points Event #6 &7
Event Date:                            June 8th and 9th
Registration Closure:             5:00 PM on June 7th (Friday)
Event CAP:                            150 Maximum Total Participants, 30 Maximum Novices
Scheduled First Car Off:        9:30 AM
Fee for Members:                  $35 for one day or $65 for both days ($5 discount)
Direct All Inquiries Regarding This Event to cfrsolo2@gmail.com 
This event will be held on the typical pad inside Sebring International Raceway. The Saturday event will be the 2019 Championship points event #6 and the Sunday event will be the 2019 Championship Points Event #7.  Event trophies for each class will be awarded and class championship points will be accrued on Sunday. 

IMPORTANT: All participants must check in with timing prior to 8:45 AM at the site. Registration closes at 8:45 AM, and check-in after that time may not be allowed as it potentially delays the overall event.  Late check-in will always result in a late fee. 
Lunch will not be provided. Waters are available for free.
Event Officials:
| | |
| --- | --- |
| Event Chair: Terry Tabor | Chief Safety Steward: Scott Swartz |
| Registration Chair: Dave Welsh | Trophy Chief:  Steve Marcum |
| Youth Steward: TBD | Waiver Chief: TBD |
| Timing Chair: Nick Dunlap | Workers Chief: TBD |
Schedule:
7:00 am - 8:30 am - Arrive at Site
8:00 am - 8:45 am - Check-In / Registration 
8:00 am - 9:00 am - Tech Inspection
8:00 am - 9:00 am - Course Open for Walking 
8:45 am - Mandatory Novice Course Walk with Instructor
9:05 am - Driver's Meeting
9:30 am - 4:00pm (approx.) - Competition
Novices are always welcome! 
It's fun and easy to get started! In most cases, your daily driver is perfectly adequate for the task.
We have instructors that will ride and advise you, and if you like, take you for a ride in your own car.
Like all drivers, novices must pre-register and pre-pay. Get more novice info here: Getting Started in Autocross 
Site Location:
Sebring International Raceway

GPS Address:
113 Midway Drive 
Sebring, Florida 33870
What to Bring:
Valid Driver's License (or permit)
Non-Members, get your Weekend SCCA membership here on MotorSportsReg.com
Minors (under 18), bring a completed minor waiver, see details below
WATER (it can get hot!)
Registration and Payment Policy:
To keep our prices as low as we can, and to improve the starting time for our events, we require pre-registration and pre-payment for all Drivers at all Events
Important: With our new system, your credit card will be authorized at the time of registration but will only be charged after the event has completed.  If you cancel your registration by closure of registration on MotorSportsReg.com, (5:00 PM the day before the event), your credit card will not be charged for the event. If you try to cancel after that time, or if you do not show up on the morning of the event, your credit card will be charged a fee of $10.
Minors (Under 18):
Minors driving or riding in competition cars must bring a completed, notarized, minor waiver signed by BOTH legal parents. The Minor Waiver MUST BE PRINTED IN COLOR and can be found here: SCCA Florida Minor Waiver - Notary Witnessed
If BOTH legal parents will be present at the event, the minor waiver can be signed and witnessed at the event by an SCCA Official on site. In this case, the SCCA Official will provide the Minor Waiver form.
Only one parent/guardian signature is required if that parent/guardian has sole custody of the minor, although that parent/guardian must also fill out a Waiver - Affidavit of Sole Custody - 2017-04-07which must be witnessed either by a Notary or an SCCA Official.
Minors under the age of 16 who have a properly signed and witnessed Minor Waiver are allowed in "Hot Areas" ONLY when they are doing their competition runs or when they are riding as a passenger.
Minors not driving or riding of any age without a Minor Waiver, are not allowed in "Hot Areas" at any time and must be supervised by an accompanying responsible adult.
Fees:
$35 Entry Fee for one day or $65 for both days ($5 discount)
$10 SCCA Weekend Membership fee for non SCCA Members
$10 Late Fee if you check in late on the day of the event
$10 Fee will be charged if you cancel after registration closure or do not show on the day of the event