About this event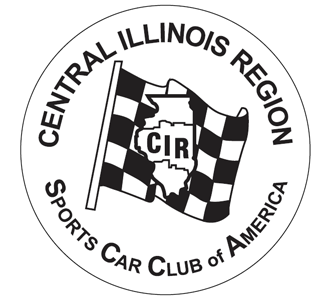 Registration Fees:
| | | |
| --- | --- | --- |
| 2023 CIR PRICING | 1 DAY PRICING | BOTH DAYS |
| SCCA MEMBER | $35 | $50 |
| NON-MEMBER | $50 | $65 |
$10 WALK-UP REGISTRATION FEE, PLEASE PRE-REGISTER.
WHEN CHECKING IN, PLEASE HAVE YOUR SIGNED ELECTRONIC WAIVER READY AT THE WAIVER STATION.
TAKING A SCREEN SHOT OF THE WAIVER WILL HELP YOU FIND IT THE DAY OF THE EVENT
THIS EVENT IS CAPPED AT 85 DRIVERS
Payment will be charged at midnight the day before the event.
Event Day Schedule
7:30am-9:00am Registration is open
7:30am-9:00am Worker Assignment next to Registration

7:30am-9:00am Tech Inspection Open. Park your car at tech and pop your hood when the car is ready - Do this early!

8:45am Rookie Walk
7:30am-9:15am Course open for walking
9:15am Driver's meeting by timing
9:45am First car off the line
Are you new?
Arrive at site between 7:30am-8:00am.
Proceed to registration table to check in, get your wristband, and get a work and grid assignment.
Return to car, make car race ready.
Drive around to the grid area, park in the grid for your heat, and open your trunk and hood. Tech inspectors will come by to check your car and helmet.
After getting your car checked and receiving a tech sticker, walk to the course area.
Walk the course and get familiar with where you will be driving. Don't be afraid to ask for clarification if you get confused, preferably from someone wearing an SCCA shirt or hat.
Meet near the start of course for New Driver Course Walk at 8:45am.
Go to the timing trailer for the driver's meeting after the course walk. Make sure you have any water, etc, with you and are ready to head directly to your car or worker station after the driver's meeting.
We run rain or shine in all kinds of temperatures. However, the event will be temporarily suspended while lightning is observed in the immediate area or if too much standing water builds up on the course. Please bring appropriate rain/cold/hot/sunny weather gear. Make sure you also bring something to cover and/or secure your gear while it is not in your car (plastic garbage bags, plastic tub, or a tarp).
There MAY be a lunch break (usually around 1 hour, sometimes less) after the 2nd heat (usually around 12:30pm). It is recommended to bring some snacks or food to eat in between heats in case there is not time for a lunch break. All competitors must return on time from the lunch break (however long it is) so that we can keep things moving smoothly.
Do not expect to leave early. You will be expected to help work the course and clean up afterwards in addition to competing so we need everyone to stick around for the full day unless there is an emergency situation.
Event requirements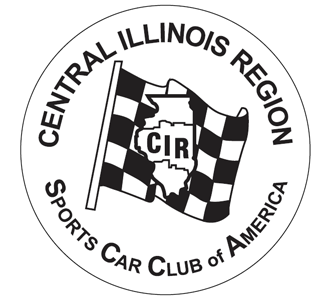 Basic Event Guidelines and Safety
A valid drivers license is required in order to participate, please bring drivers license with you to registration. Temporary permits are allowed if parent/guardian remains present while driving.
Please note that our insurance doesn't allow tippy vehicles like SUVs. Please consult the 2022 SCCA Solo Rulebook section 3.1 and the beginning of Appendix A. Regardless of the listing, all vehicles may be subjected to the Height/Width check by the SS's on-site.
All vehicles must pass safety inspection on the following points prior to running: working seat belts, throttle return action, secure battery, *no* leaks, adequate brake pedal, tire condition, tie-rods, and wheel bearings.
All loose items, snap-on hubcaps, detachable fender skirts, speaker boxes, center caps, and trim rings must be removed. This includes things like trash or clothing that may go flying around inside the vehicle.
Closed toe shoes are required (no sandals or flip-flops) while driving.
Certified Helmets are required (Snell M2010/SA2010 or newer), but the club has loaner helmets to provide as well. If you don't know the rating of your helmet you can look inside for a sticker, just may need to pull back some of the padding to locate the sticker. If you want to purchase a helmet you can look online at places like Jegs or Summit Racing or visit Hoerr Racing or a powersports dealer in the Peoria area.
The complete 2022 SCCA Solo Rulebook is available on www.scca.com.
No alcohol or firearms are permitted at this site. There is a designated smoking area but you may not have time between runs or heats.
Car safety inspection information can be found here:
Helpful links, car classing info and novice information can be found here:
Anyone under 18 will need to have both parents or guardians on-site and signatures must be witnessed by an SCCA official for the minor to participate, ride along, or be in the hot areas. Without both parents/guardians' approval, the minor will NOT be allowed to participate or be in the hot areas. You may also have the Minor waiver form filled out and Notarized. You can also go to my.scca.com, login in, or create a free account, go to the online store, choose license and membership, then choose Annual Waiver Minor and Annual Waiver Minor Parental Consent. Proceed with check out and complete the forms and all pictures required. The online Annual Minor Waiver MUST be Approved before it is valid and may take several days to process. If you do this on a weekend, it will not be approved until the following week.
Caterpillar Building AC
Mossville, IL
SCCA - Central Illinois Region