About this event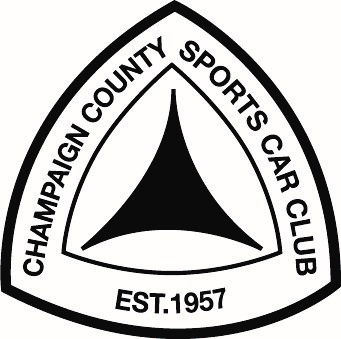 Full Event Schedule and Rules can be found on our site here:
https://ccsportscarclub.org/autocross/
Must Pre-Pay on MotorsportReg!
No Cash or Credit Card Payment will be accepted on site!
Your card will be charged 24 Hours prior to the event. You must cancel by 7am of the event day to ensure full refunds. All other exceptions subject to the discretion of the Board. Prompt communication is the most important factor.
Registration for Saturdays ends Friday at 4pm central
Daily Schedule, subject to change due to circumstances
Site Opens: 7:00 am
Registration: only pre-reg and pre-pay allowed
Course Walk: 7:30am— 8:45am
Tech Inspection: 7:30am — 8:30am
Driver entry cutoff: 8:30am (Must be to site by 8:30 to drive for the day)
Novice Walk: 8:40am
Drivers Meeting: 9:00am
First Car Off: 9:30am
Plan to be "at the event" all day. Typically trophies are done by 4pm
Entry Fees:
$35 for CCSCC Member Single Day
$45 for Non-Member Single Day
Are you new?
Arrive at site between 7:00am-7:30am
Listen for announcements made regarding New Drivers
Proceed to registration (Refer to Registration), and be sure to obtain a Work Assignment
Return to car, make car race ready and proceed to Technical Inspection. (Refer to Technical Inspection)
Return car to paddock and proceed to start of course to get work assignment. (Refer to Registration)
Walk the course.
Meet near the start of course for New Driver Course Walk at 8:40am (a few earlier walks may also occur if it can be coordinated)
We run rain or shine in all kinds of temperatures. However, the event will be temporarily suspended while lightning is observed in the immediate area. Please bring appropriate rain/cold/hot/sunny weather gear. Make sure you also bring something to cover and/or secure your gear while it is not in your car (plastic garbage bags or a tarp)
Event requirements
Basic Event Guidelines and Safety
A valid drivers license is required in order to participate, please bring drivers license with you to registration. Temporary permits are allowed if parent/guardian remains present while driving.
Please note that our insurance doesn't allow tippy vehicles like SUVs. Please consult the 2023 SCCA Solo Rulebook section 3.1 and the beginning of Appendix A. Regardless of the listing, all vehicles may be subjected to the Height/Width check by the SS's on-site.
All vehicles must pass safety inspection on the following points prior to running: working seat belts, throttle return action, secure battery, *no* leaks, adequate brake pedal, tire condition, tie-rods, and wheel bearings.
All loose items, snap-on hubcaps, detachable fender skirts, speaker boxes, center caps, and trim rings must be removed.
Closed toe shoes are required (no sandals or flip-flops) while driving.
Certified Helmets are required (Snell M2010/SA2010 or newer), but the club has loaner helmets to provide as well. If you don't know the rating of your helmet you can look inside for a sticker, just may need to pull back some of the padding to locate the sticker. If you want to purchase a helmet you can look online at places like Solo Performance Specialties.
All adults present in the event site (whether they are participating or not) will need to sign the waiver when they arrive on site.
Minors must have a signed waiver. If there are 2 parents/legal guardians they both need to either sign it while being witnessed by registration or have a notary sign it saying they witnessed the signature. One parent/legal guardian must be onsite for the entire event. If on a learner's permit, the parent can either ride along with the student or give written permission to have an instructor ride with them instead.
The complete 2023 SCCA Solo Rulebook is available on www.scca.com.
Rantoul Aviation Center
Rantoul, IL
Champaign County Sports Car Club