CCCR-PCA Autocross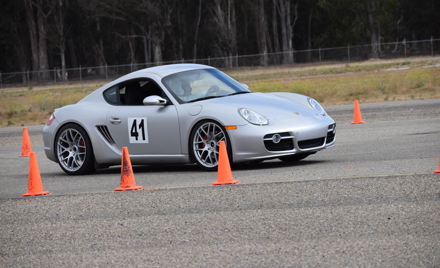 PCA - California Central Coast Region
Saturday, April 13, 2019
Santa Maria, CA Airport
,
Santa Maria

,

CA
Registration closed April 6, 2019 11:59 AM on April 6, 2019 11:59 AM PDT Registration ends April 6, 2019 11:59 AM on April 6, 2019 11:59 AM PDT Registration opens March 2, 2019 5:45 AM on March 2, 2019 5:45 AM PST Registration runs from March 2, 2019 5:45 AM to April 6, 2019 11:59 AM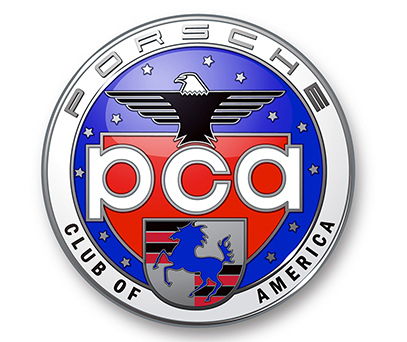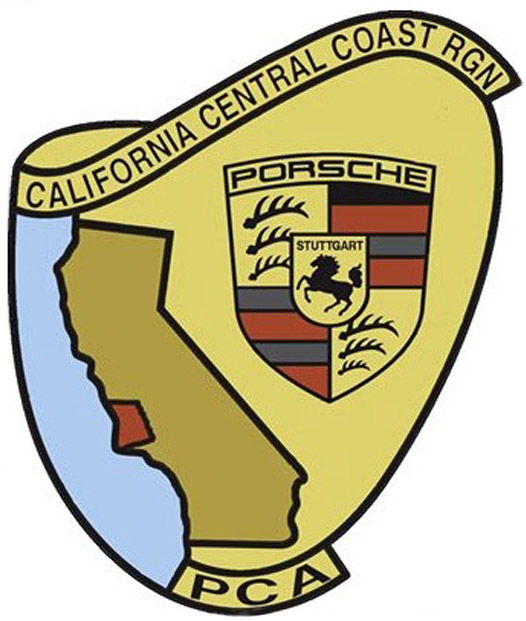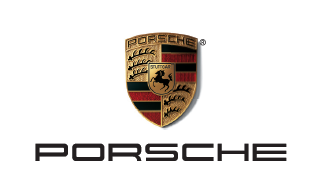 Porsche Santa Barbara and SGS Independent Porsche Care presents the
California Central Coast Region - Porsche Club of America
Autocross (Teststrecke 34)
       Pat Kelley - Lotus Super 7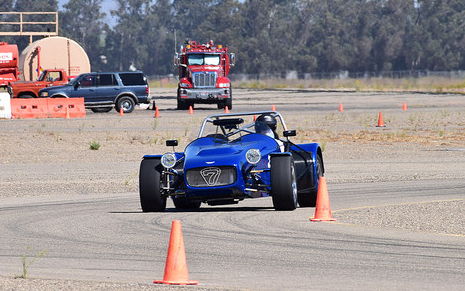 The California Central Coast Region of The Porsche Club of America (CCCR-PCA) is holding our first autocross of 2019 on Saturday, April 13, 2019 at the Santa Maria Airport. This is our 34th event since we started several years ago. Our first event this year that was scheduled in February had to be canceled due to unsafe track conditions.
Registration will open on March 2 and closes on April 6, 2019.
We are only allowing 60 participants and we are giving first priority to anyone that was registered for the rained out event in February, regardless whether you received a Future Credit, a Refund or were a No-Show. These folks will have until March 16 and then it will be open to anyone, of course, unless the 60 driver maximum is met.
Waitlist
If the event is full, you will be put on a waitlist and you will not be charged until you accept an opening. If an opening occurs, all people on the waitlist will be notified that there is an opening. From that point on, it will be first-come, first-served for filling the vacancy, so if you want in, make sure you monitor your emails.
What is Autocross? 
An autocross is an all forward gear competitive driving event in which one vehicle at a time is timed for one or more laps on a clearly defined closed course on a hard surface with a defined start and finish line. An autocross is run in lower gears (typically 2nd) with an emphasis on handling and agility rather than speed and power. An autocross is not wheel-to-wheel racing, a time trial or a gymkhana. More than one vehicle can be on the course at the same time as long as vehicles do not run in proximity to each other and workers are not put at risk. There can be official timing of each lap with appropriate penalties for course deviations and awards can be given for finishing positions in class and/or overall.
The autocross will be limited to 60 participants to allow for a maximum number of runs. 
If you don't have a helmet, you can rent one of ours for $5. It is a Shared-Use Helmet. This means that if you rent one, you must return it after your run so another person can use it.
We plan to have food and drinks available for purchase at the track. Water is free, so stay hydrated.
The minimum age to participate in an autocross is 18 years, except for JPP entrants. If you have someone, over 18 years of age, that you wish to accompany you, they must sign up as a volunteer worker on MSR and be assigned a work station before the close of registration.
Junior Participant Program (JPP)
The Junior Partcipant Program allows the fully licensed sons, daughters, nephews, nieces, step-children or grandchildren of PCA members to participate in autocrosses. The parent or legal guardian of the JPP entrant does not have to be a PCA member if the uncle, aunt, grandparent or step-parent is a PCA member, and this member is in attendance at the event, along with the JPP entrant.
BOTH parents or legal guardian(s) must be present at the event to sign the "Waiver and Release of Liability and Indemnity Agreement for Minors in Restricted Areas, Driving or Riding". If both parents will not be present at the event, a notarized waiver of the parent not in attendance must be provided. The JPP entrant must sign the "Minor's Assumption of Risk Acknowledgment" form. Contact Warren White with any questions.
Minors 16 years of age and younger
Minors 16 years of age and younger may attend an autocross event as observers only, if the following conditions are met:
Both parents should sign the "Waiver and Release of Liability and Indemnity Agreement for Minors as Observers Only"; however, one parent /guardian is acceptable. Friends/other relatives are not acceptable.
Minors cannot be admitted to any "hot" or "restricted areas". This means the only area they are allowed in is the area of vehicle parking. Not grid, not near the track and no other place on the airport property, and they must wear an appropriate wrist band at all times.
The minor must be under the supervision of a parent or guardian at all times. If a minor is found to be not under direct supervision, you will be asked to leave. NO EXCUSES - NO EXCEPTIONS - PERIOD
Contact Warren White with any questions.
Airport Entry
Our agreement with the airport does not allow us to enter the track or leave the track from the Jet Center.

If you ignore this, you may be asked to leave the airport or may not be allowed to return to this event or future events. 

NO EXCEPTIONS!