CCCR First Annual Laguna Seca DE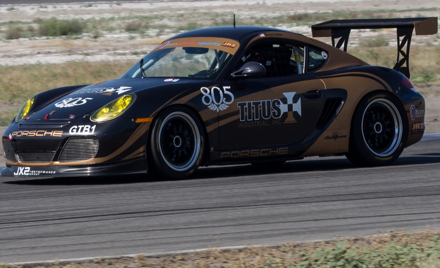 PCA - California Central Coast Region
Friday, March 15, 2019
WeatherTech Raceway
,
Salinas

,

CA
Registration closed March 9, 2019 12:59 AM on March 9, 2019 12:59 AM PST Registration ends March 9, 2019 12:59 AM on March 9, 2019 12:59 AM PST Registration opens January 7, 2019 12:00 AM on January 7, 2019 12:00 AM PST Registration runs from January 7, 2019 12:00 AM to March 9, 2019 12:59 AM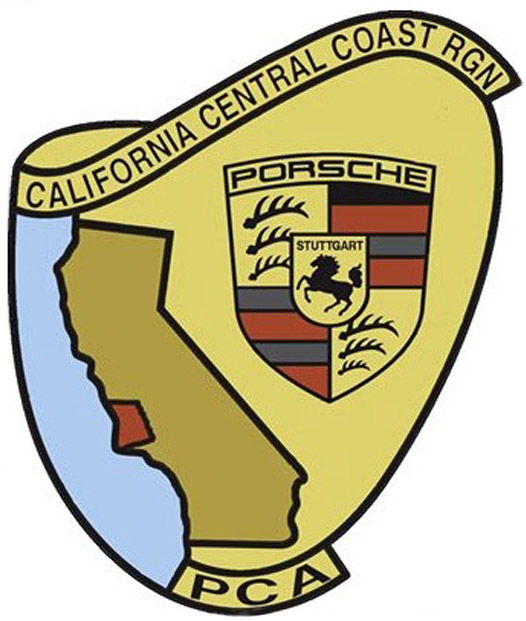 The California Central Coast Region Porsche Club will hold it's first Annual Driver Education at Laguna Seca Raceway sponsored by Santa Barbara Porsche for PCA members and non-PCA members on March 15, 2019 at the historic Laguna Seca Raceway. Instruction will be provided for up to 25 students depending upon Instructor availability. If you have had a minimum of 4 track days but have not had experience at Laguna Seca you must request a ride along and approval prior to driving solo. Anyone with less than 4 track days will be considered a student and must request a instructor.  Maximum entry is 100 participants with 4 run groups. Other drivers must have prior experience with us or a signed off log book.  If your eligibility is in question, please contact Bob Bruington at Aircooled911sc@gmail.com.  Our Tech form is available at http://ccc.pca.org/de-forms/  
We accept completed Tech Forms from any legitimate auto focused business.  You can use the above linked form from our web site, a PCA Zone 8 form or a POC form.  Be informed that completed full tech of your car at the track on Friday is an additional $100.00 fee.  To avoid this, get your car tech'd in advance!  If you are near San Luis Obispo, we offer a free tech at SGS Motorsport, 750 Francis St., San Luis Obispo, CA on Wed., March 6th from 5:30 PM to 7:00 PM.. A 2019 PCA DE rules required safety inspection and tech will be supplied on Thursday evening, 3/14/19, starting at 5:30pm, ending at 7:00 pm for all participants. The inspection will be located at the warehouseing adjacent to the gas pump area. If you do not make the Thursday inspection, we will supply a safety inspection only at no charge at the same area starting at 6:30am ending at the drivers meeting at 8:00am. If you did not obtain a completed tech form, we will supply the tech for an additional $100.00 fee. Please have full tech completed prior to attending the event! All cars are required to complete a safety inspection within 24 hrs of event.
Note: The paddock will be occupied by another organization. Please place your cars appropriately. 
Starting 1/1/19 PCA has required a head and neck restraint devise for any car with 5 or 6 point harness systems. Please visit  http://www.zone8.org/assets/docs/2019/2019Z8Rules.pdf for the complete set of rules. Instructors please note, if you have a passenger in your car, he or she, must have equal restraints to yours including head and neck restraints.
One Free t-shirt is included in your registration.
9 garages are available for rent at $250.00 per day. Please call Judy Varley, Track Rental Supervisor (831) 242-8250 for information and rental.
Registrations after 3/10/19 will result in an additional $50.00 fee.
2019 DE rules require helmets be Snell 2010 or 2015.  Helmets are available for rent at CCCR garage.
This is  a rain or shine event.
Registration at the track will open at 6:30 AM and close just before the mandatory drivers meeting at 8: AM.  Registration will be at th warehouse adjacent to the gas pumps.
We recommend you study a track video.