Car Registration Form (CRF)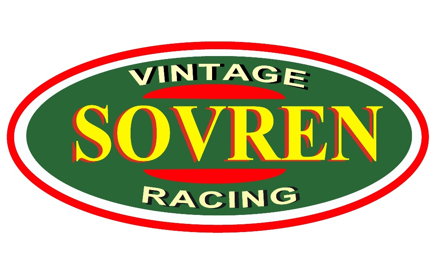 SOVREN
Wednesday, Jan 1 — Thursday, Dec 31, 2020
Registration closed December 1, 2020 11:59 PM on December 1, 2020 11:59 PM PST Registration ends December 1, 2020 11:59 PM on December 1, 2020 11:59 PM PST Registration opens January 1, 2020 12:00 AM on January 1, 2020 12:00 AM PST Registration runs from January 1, 2020 12:00 AM to December 1, 2020 11:59 PM
Any participant seeking entry into a SOVREN sanctioned event is required to have a current copy of the CAR REGISTRATION FORM and PHOTOGRAPH on file with the Competition Committee for each car.
All questions should be completed with no blanks left unanswered.
If a question doesn't apply to your vehicle (such as door panels on a Formula car), put "NA" in the blank.
If the information is left blank, the form will be returned to the applicant and the registration process will be put on "hold" until it is completed
Filling out this form does not automatically grant you acceptance to race with SOVREN. The car must be approved before race entry forms are accepted
Email a copy of the PCS page or FIA papers that were used to prepare the car to Registrar (Sherri Masterson)
Paper copy of this form can be found here or on the SOVREN website.
Questions on completing this form?  Contact ________________________________ or ____________________________________ or Steve Newby morrisracers@msn.com (253) 229-4452
Email a photo of the Car in a JPEG, JPG, GIFF, or TIFF format to Registrar (Sherri Masterson)