Boston BMW CCA Autocross - Advanced Test and Tune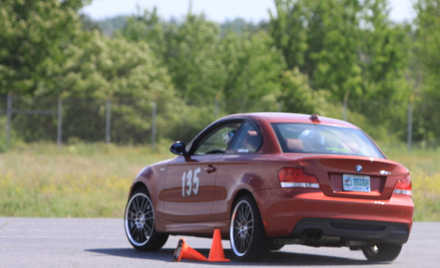 BMW CCA - Boston Chapter - Autocross
Sunday, April 12, 2020
Devens Airfield
,
Ayer

,

MA
We very happy to announce that we will run a Test and Tune for Advanced Drivers only on Sunday April 12th. This is by far the most fun, bang for your buck on the runways.

This event will provide you with tons of seat time to really make sure all that winter rust is gone! 

In order to participate you must have 2 or more years of autocross experience.
The event has limited registration to ensure tons of runs for each driver.
Unlimited runs on both a 30-second timed course and multiple practice elements.
You get more seat time in your car during the day than any other event we host.
You can jump in your friends cars.
You and your friends can switch cars!
$75 entry fee. Registration is limited to about 60 people.
The Autocross Series is open to Boston Chapter BMW CCA members. If you are not a member of the Boston Chapter BMW CCA, you may join for only $58 per year. If you are a BMW CCA member, you may add the Boston Chapter to your current membership. You do not have to own a BMW to be a member of the BMW CCA. Click here to add BMW CCA Boston Chapter Autocross to your account.
All events are held at Moore Airfield in Ayer, Massachusetts (entrance at 90 Fitchburg Rd., Ayer, MA).
Schedule: This is an all-day event with two running sessions and two working sessions. Please do NOT sign up if you can not stay the full day. 
Gates Open:        7:00 AM
Tech Inspection:  7:15 - 8:00 AM
Drivers Meeting:  8:00 AM
Course Walk:       after the Drivers Meeting
First Car Off:        9:00 AM
Event concludes:  between 4:30 PM and 5:00 PM
If you have any questions about this event, please contact bmwcca.boston@gmail.com.
Please also read the Policies & Rules here: Boston BMW CCA Autocross