About this event
Join the Badger Bimmers for a drivers' education day at Blackhawk Farms Raceway.
All students and instructors get four 25 minute on-track sessions. If you have questions about the event email David Burman (DEC@BadgerBimmers.org). Please read the requirements for the event before registering. We plan to use in car instruction at our event.
Download and fill out the tech/driver info form HERE. Bring the completed form with you to registration on the day of the event.

This event is being run using BMW CCA rules for open top cars. Such cars must have a minimum of a 4-point roll bar that meets the material and installation requirements set forth by BMW CCA. This requirement can be certified either by presenting a log book from a recognized sanctioning body (SCCA, NASA, etc.) or an inspection document signed by a race car fabrication shop. Cars with soft or no top are also required to have arm restraints. "Targa" style cars with removable roof panels (e.g., many Corvettes, Porsches, etc.) will be required to have their removable roof panels installed. Please contact David Burman (DEC@badgerbimmers.org) BEFORE registering to verify that your open top car will meet our technical requirements.
BMW CCA now allows factory hardtop convertibles.

All participants at our DE events must be members of the BMW CCA. It's not necessary that you be a member of the Badger Bimmer chapter but BMW CCA membership is required. You can sign-up for a membership on our event registration page for NEW membership. We will submit your information and a payment of $58 to BMW CCA to establish your membership. The memberships offered through our registration page will establish you as a NEW member of the Badger Bimmers regardless of where you live. If you need to RENEW your club membership you can add a year here or call the national headquarters at 800-878-9292 for more options. When you renew be sure to ask for your membership number if you don't know it, you'll need it to complete your registration online. You can also join the club by visiting the national BMW CCA website.
If you are new to driving events, please download this document and read through it for helpful hints and tips for preparing yourself before you get to be track. HERE

The following fees apply:
Novice, Intermediate, and Advanced group students - $270 through July 10, $285 July 11 through July 31st, $320 August 1st through August 13th.
Instructors - $160
Introduction to DE $50 (Novice class attendance, rides with an instructor in their car, no on track driving).
Refunds for cancelation before August 5th will issued for the amount paid minus a $75 processing fee.
No refunds for cancelations after August 6, 2022.
Our DEs are sponsored and supported by Chris Schuh of CS Motorsports W220 N7136 Townline Rd Lannon, Wisconsin 53046
Main Office:(262) 257-0678
TCR Motorsports is offering free track inspections for entrants and brake flushes for $75.
Contact Dan Frodl: (414) 526-0646 or tcrmotorwerksllc@gmail.com to schedule your appointment on Saturday, August 5th.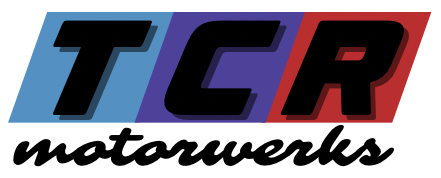 Blackhawk Farms is a 1.95 mile, 7 turn private circuit racetrack located in South Beloit, Illinois on 216 acres. The track is on the border between Wisconsin and Illinois, within 90 miles of both Milwaukee and Chicago. During the off-season Blackhawk is making significant improvements to both the track and the facilities. Visit the Blackhawk web site to see pictures of the improvements.
Many automobile insurance policies now exclude coverage for events that take place on a race track. The only way to know if your policy still covers driving schools is to read your policy. If you find that your policy does not cover our driving schools you can purchase event insurance from Lockton Affinity Motorsports. BMW CCA members get a discount on the purchase of both single and multiple event driving school insurance.

Event requirements
Helmets must have Snell SA, M or K specification from 2015 - 2020. Helmets that meet BMW CCA Club Racing eligibility rules at the time of the event are also allowed. Helmet rentals ARE available at BHF, they have Snell 2015 or Snell 2020. The Pit Stop will be open at 8:00 a.m. to rent helmets. Snell 2010 and older are not permitted. See the BHF website for rental details.
Snell SA sticker must be attached inside the helmet.
Garage rental is available from Blackhawk Farms Raceway. Go to http://www.blackhawkfarms.com/pit-stop/rentals/ for more information.

APPAREL - Full-length pants, long sleeved shirts, socks and full shoes are required. (Bare feet, sandals, and open toed shoes are not permitted.)

Drivers must be at least 18 years old.
Blackhawk Farms Raceway
South Beloit, IL
Download track map
Watch a video tour/lap
BMW CCA - Badger Bimmers Chapter
More events from this organizer