About this event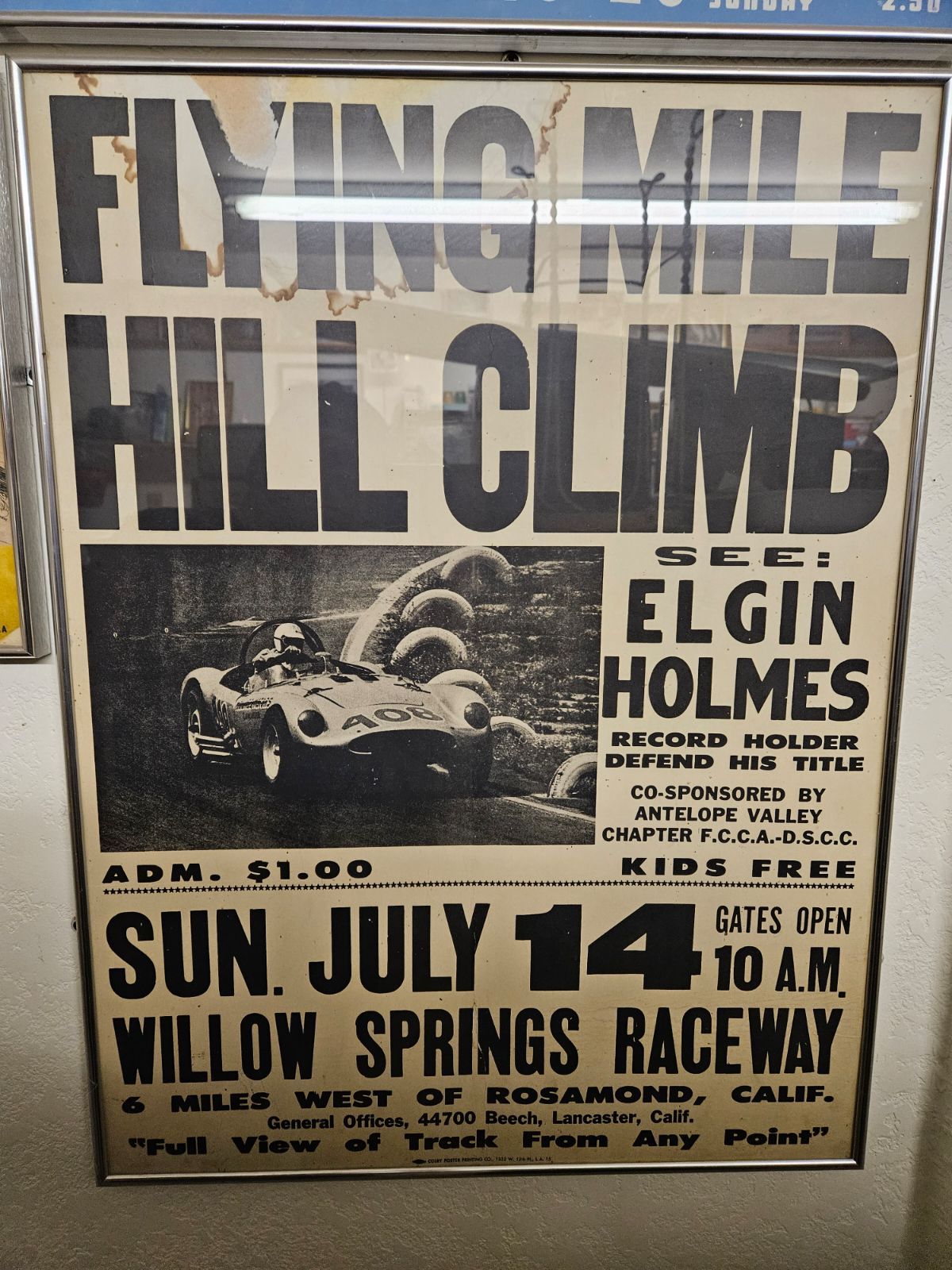 Bill Huth Memorial Hill Climb Series in association with Willow Springs International Raceway and Group 5 Motorsports - Event #2 - Powered by HAGERTY.
The Hill Climb will be a "Double Down " and like Bill Huth himself, unique. The event will be run on part of the Streets of Willow ( which Bill personally created, and run in two separate directions to create the total hill climb time for each event. So in the morning, your Hill Climb runs in one direction and in the second segment, in the opposite direction. This is unique in Hill Climbs and as unique as the very first Hill Climb run at Willow ( see poster ). Run from a standing start, the Hill Climb is open to a wide range of cars, street and race, with classes even available for Karts. The course will be under 1.5 miles.
Classes for:
Street cars
Race cars
Race karts
Modern cars
Vintage vehicles are included and encouraged.
Series Champions will be declared based upon the points scored in 60% of the events, (that is, you must run 60% of the total number of events to be in competition for championships). A minimum of 10 competition and practice laps are guaranteed and based upon the number of entries more laps may be available.
Two timed laps will be recorded to determine overall and class winners. Six Classes have been established, generally defined as over and under 2 liters. Class placement in one of the six designations is determined at the time of registration.
Event Pricing: $165 for your first vehicle entry, $125 for the second vehicle.
Early Bird Discount: Sign up before October 15th and receive a $15 discount.
Late Registration Price: Registrations received after November 20th are $195 first vehicle and $155 second vehicle.
Event requirements
Safety Requirements -
Purpose built Race Cars will be required to have full safety equipment including roll cage, fuel cell, cut off switch, and harnesses.
Street Cars will be required to be in good working condition, seat belts, and have good brake pads and tire life remaining.
Drivers Gear: Helmets: Current Snell rating accepted. Long sleeve shirts and pants, gloves optional (highly recommended) and closed toe shoes.
(Vehicles will be self tech)
Itinerary: (Schedule to be determined closer to the event date)
Gates open at 7:00 AM
Drivers meeting at 7:30 AM
Mobile Track Walk (at slow speed) will be first group out.
Track goes green at 8:00 AM
Track goes cold at 5:00 AM
Willow Springs Int'l Raceway
Rosamond, CA