Fri, Apr 20 - Sat, Apr 21, 2018
Bertil Roos Race Weekend @ Poc S/E
Pocono Raceway
About this event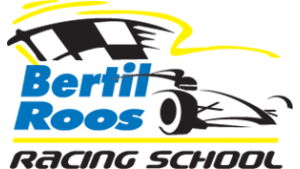 The Bertil Roos Racing School Race Series
The Bertil Roos Racing School's in house racing series is the best place for competitive road racing mixed with driver training. Drivers of all skill levels compete in our series, ranging from long time Bertil Roos Racing Series veterans to newcomers who have recently graduated from our schools. No matter what your skill level is, you are guaranteed to be involved in battles with other drivers at your skill level, and learn new road racing knowledge along the way.
The beauty of the Bertil Roos Racing Series is that the learning never ends. The Bertil Roos Racing School's instructors are always an open source of knowledge for any driver that attends our events. The more experienced, veteran drivers are also always willing to give advice to their lesser experienced competitors. Even though competition on track is very high and intense, the off track setting is quite relaxed, and drivers are always able to converse with one another and our staff about their favorite sport.
The Bertil Roos Racing Series is also conducted in a unique manner to make the event more interesting and more fun. Upon registration, drivers will be separated into 2 groups via a random number drawing. There is no difference between these groups. The purposes of this are:
To make competitors sharing cars work together throughout the event.
Offer the chance that the competitive field of a group varies from event to event.
Allow for more racing to occur via two groups instead of one.
Allow for drivers to watch a racing event occur in the same cars they are competing in.
To accommodate a racing packed schedule with minimal empty time.
The Cars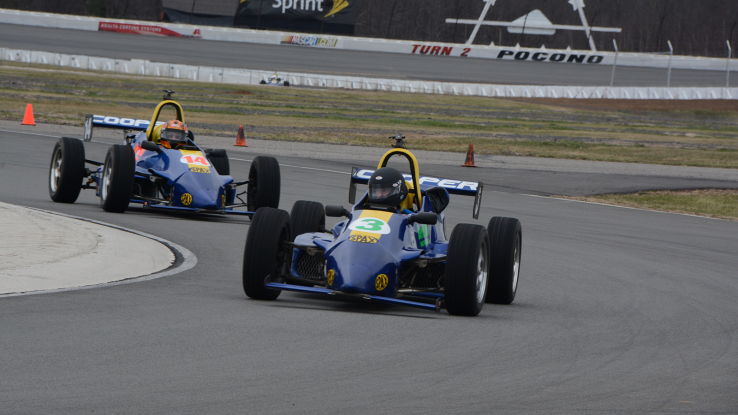 The Bertil Roos Racing School utilizes in-house built formula cars that were designed by the school founder himself, Bertil Roos. Our cars run with a Ford 2.0L, 4 Valve engine that pushes 150bhp. With a weight of only 1200lbs, with the driver, our cars are capable of reaching 130mph in a draft and can stop on a dime! Front and rear wings on our cars allow cornering speeds capable of pulling up to 2Gs! Above performance, our cars have also been redesigned for safety. The entire chassis and roll bar are welded together with rigid steel that makes the car very durable and tank-like. A modern 5 point harness is installed in our cars to keep drivers safely secured as well. Each of our cars have different cockpit sizes, and the seat and pedals are fully adjustable, which allow for virtually any size driver! Each car is race prepped for every event and given a maintenance check every morning. The cars are given a neutral setup at the beginning of every event and offer the ability for some setup changes during the event at the discretion of the drivers assigned to the car.
Rain? Of Course We Race In The Rain!
The Bertil Roos Racing School will not postpone or cancel an event due to rain. Rain is a part of road racing and we will keep it that way. Our cars are given a setup that allows for dry and wet conditions so no additional prep is necessary when the rain begins. Our instructors are always on hand to offer wet racing advice to any driver with minimal rain racing experience. Only weather that poses a danger to the drivers and cars will yield postponement or cancelation of the event. Please refer to our website, racenow.com, or call our office to learn about our weather-related cancelation policy.
Weekend Event Schedule
Practice Day

8:00AM - Registration Opens
Drivers' Meeting
Group One Practice 1
Group Two Practice 1
Group One Practice 2
Group Two Practice 2
Lunch
Group One Practice 3
Group Two Practice 3
Group 1 Qualifying for Top 4 Positions
Group 2 Qualifying for Top 4 Positions

Race Day

Group One Qualifying for Rest of Field
Group Two Qualifying for Rest of Field
Drivers' Meeting
Group One Race 1
Group Two Race 1
Lunch
Group One Race 2
Group Two Race 2
Please note that this is a tentative schedule and is subject to change. Practice sessions are 20 minutes each and qualifying sessions are 15 minutes each. The length of the races vary from track to track based on track lap distance. At the beginning of each day, drivers will have the option of riding in our streetcars with our instructors for a quick preview of the track. Pending track regulations, drivers may also have the option of conducting a track walk before the day's activities begin.
Contact Us And Start Racing NOW!
For more information regarding the Bertil Roos Racing Series, feel free to contact our office via calling 1-800-722-3669, or emailing customerservice@bertilroos.com. Our instructors are always on call in the office to discuss racing.  Drivers may also refer to our website, racenow.com, for other information regarding the Bertil Roos Racing School.
Event requirements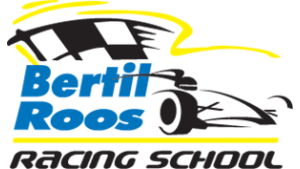 *This Registration Requires That The Competing Driver Possess Either A Bertil Roos Racing Series License Or Another Form Of Motorsports Competition License. 
After completing your registration on motorsportsreg.com, please contact our office to confirm your possession of a competition license and complete your event reservation.

The Only Requirement is yourself and dressing for the occasion! Please also review the following as well prior to the events.
Drivers will be required to have the necessary racing equipment in order to compete in the Bertil Roos Racing Series events. The proper safety equipment includes:
An up to date Snell SA rating Helmet
An SFI certified race suit
Close-toed shoes, preferably racing shoes
At least 2 layers of nomex (i.e. 1 layer race suit + 1 layer nomex underwear)
A form of neck protection
Gloves
The Bertil Roos Racing School will loan a racing suit and helmet to drivers who do not possess their own at no cost for the duration of an event weekend.
Motorcycle helmets with an "M" are not permitted. Only helmets with a SNELL SA rating will be approved for use in our cars.
All minors under the age of 18 participating in our event must be accompanied by a consenting adult. A valid driver's license is required to drive our racecars, but the Bertil Roos Racing School will make exceptions based on past driving experience. Please call our office to request an exception.
Any and all spectators are welcome but must sign our liability waiver during registration for our program. All spectators must also remain within the approved areas on track. Any children must be kept under strict supervision. Any pets brought to the event must remain on a leash or within a vehicle. Rules regarding spectators and pets are put in place for the safety of the spectators, the students/participants, and our staff.
The Bertil Roos Racing School reserves the right to ask anyone whom neglects to adhere to our safety regulations to leave the event, however an initial warning will be given upon the first infraction.
Pocono Raceway
Long Pond, PA
Download track map
Watch a video tour/lap
Bertil Roos Racing School
More events from this organizer