Bertil Roos Data Analysis Clinic South Template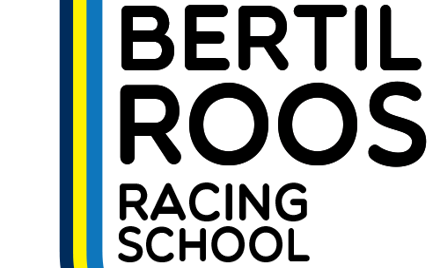 Bertil Roos Racing School
Wednesday, October 14, 2020
Palm Beach International Raceway
,
Jupiter

,

FL
Registration closed October 12, 2020 12:00 PM on October 12, 2020 12:00 PM EDT Registration ends October 12, 2020 12:00 PM on October 12, 2020 12:00 PM EDT Registration opens April 17, 2020 12:00 AM on April 17, 2020 12:00 AM EDT Registration runs from April 17, 2020 12:00 AM to October 12, 2020 12:00 PM

Bertil Roos Data Analysis Clinic
*This program requires the completion of the Bertil Roos 2 Day Advanced School, wheel to wheel license or other organization equivalent.
This program is designed to provide advanced drivers with a data based coaching day that will aid in the fine tuning of their driving technique, measure the efficacy of various experiments, provide a means of comparison with other drivers and instructors, and establish individual base lines to monitor progress in many significant areas.
How It Works
Students will be driving Scandia F-2000 race cars equipped with GPS based data loggers.  Critical data, such as lap times, segment times, speed, r.p.m. and bi-axis g-forces will be recorded.  Number of sessions and over all track time will be determined based on each individual's program, but will generally far exceed that of a normal testing day.  Data will then be downloaded and made available to drivers. In addition to the generation of a track map, data will be available by session, lap and corner (segment). Between sessions, drivers and instructors will review, analyze, and compare data, with an eye towards identifying problems and improving upon results. Line and technique experimentation will also be encouraged. Basic car setup analysis and experimentation may also be included.
How It Will Help
All drivers, in varying degrees, are faced with limitations that impede their development. In-car information processing, post session recall, and in many cases, objective analysis are among the most significant.
Data acquisition expedites the development process by providing an objective, empirical record of what transpires on the track, and allows for in depth post session analysis. It also records progress from lap to lap and session to session, quantifies the results of experiments, and provides a method of comparison with other drivers.
Goals of the Program
While the intention of the program is to remain flexible, with respect to each driver's goals and requirements, typical areas the program is aimed at include:
Establishing & reaching braking thresholds
Establishing & reaching cornering thresholds
Improvement in footwork
Line Experimentation
Technique Experimentation
Consistency/Mistake Minimization
Smoothness/Minimizing Inputs
Reducing "Coast"
Finding max entry speed
Shifting technique
Developing new techniques
In short, it is an additional tool to help you become a faster and more consistent driver.
Who Is It For?
While this program would almost certainly benefit any driver, it is probably of greatest value to more experienced drivers; those who's learning curve has begun to flatten out, and are finding it difficult to get that extra "10th."
Enrollment is limited.
.
The Best Cars And Equipment For The Job!
The Bertil Roos Racing School heavily utilizes our patented Slidecars for the best car control and eye-technique training in the world. Our Slidecars simulate a lack-or-traction situation. No other piece of equipment in the world does this job like our slidcars.
The Bertil Roos Formula R/T-2000 offers a unique handling characteristic that will appeal to both the beginner drivers, looking to develop their skills, and Bertil Roos veterans looking to take on a new challenge. This car is used exclusively at Palm Beach International Raceway and in our Bertil Roos Winter Race Series.
The car boasts a 140 hp, 2 liter, 4-cylinder, fuel injected engine and a 5-speed sequential transmission. Weighing just 1,400 lbs, the R/T 2000 is capable of speeds up to 130 mph and accelerates from 0-60 in just 4.5 seconds.
In the corners, the R/T-2000 can achieve up to 2g's of lateral force on high performance radial tires. This allows students to feel both maximum traction and learn the subtleties of slip angle management that is paramount to mastering performance driving.

Rain? Of Course We Race In The Rain!
The Bertil Roos Racing School will continue with the scheduled program rain or shine. Drivers whom experience a day in the rain will learn that driving in wet conditions is an art all on its own, and is more fun than it sounds. Driving in wet conditions is an opportunity to gain a good amount of car control experience and and really learning to feel what the car is doing. The only weather that will cause an event cancelation is stormy or extreme weather conditions. Please refer to our website (racenow.com) or call our office to learn about our weather-related cancelation policy.
Are You Ready To Step Into The World Of Road Racing?
Choose the program or package that fits your needs and situation, and learn how to race and win the Right Way today!
For any questions regarding our schools, or applying for race licenses, please contact our office by calling 1-800-722-3669 or email us at customerservice@bertilroos.com.