Bertil Roos Car Control Clinic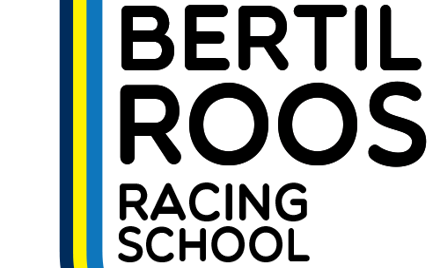 Bertil Roos Racing School
Wednesday, August 26, 2020
Pocono Raceway
,
Long Pond

,

PA
Registration closed August 24, 2020 12:00 PM on August 24, 2020 12:00 PM EDT Registration ends August 24, 2020 12:00 PM on August 24, 2020 12:00 PM EDT Registration opens April 17, 2020 12:00 AM on April 17, 2020 12:00 AM EDT Registration runs from April 17, 2020 12:00 AM to August 24, 2020 12:00 PM

Bertil Roos Car Control Clinic
*This program requires the completion of the Bertil Roos 2 Day Advanced School, wheel to wheel license or other organization equivalent. Experience with the BRRS North Cars is HIGHLY recommended.
The Car Control Clinic is one of several specialty programs designed for advanced students. The goal is simple, we want you to become comfortable with being uncomfortable.  You will practice car control and line correction techniques to a point where driver response to threatening situations is more automatic and methodical.
Car control is the art of maintaining control of a car when it has exceeded its threshold of grip, either by design or mistake. This applies to cornering grip, acceleration grip and braking grip.
Without this type of program drivers are left to their own devices to not only learn the art of car control but to build experience and a comfort zone. This often takes multiple "moments" on track, usually at high speed, and generally in a slight panic.
This Roos program is designed to provide nearly constant practice with multiple "moments" in a safe, low speed environment. The extensive use of our patented slide cars and other tools facilitate learning and practice in a "real environment." We teach on the race track, not on an artificial, watered down, skid pad.
Slide cars and race cars will be used on both tightened and full courses. A special competition will be held at the end of the day as an extra incentive.
Seats are very limited. Early enrollment is suggested!
.
The Best Cars And Equipment For The Job!
The Bertil Roos Racing School heavily utilizes our patented Slidecars for the best car control and eye-technique training in the world. Our Slidecars simulate a lack-or-traction situation. No other piece of equipment in the world does this job like our slidcars.
It doesn't get more real than this! When you enroll in one of our race programs, you'll be strapped into a real 150 hp Formula 2000 race car. When properly driven, our cars will accelerate from 0-60mph in 4.2 seconds, reach 130mph in the draft, pull up to 2g's in the corners, and stop on a dime.
The reclined seating position, open cockpit, and Indy-style body work provide you with a unique experience. Your view of the track mimics what the pros see when they are battling it out, head-to-head, on TV. Wide tires and front and rear wings make sure your butt is firmly glued to the track as you rocket around, lap after lap.
Safety, of course, is our highest priority. Our cars have been designed and engineered to be among the safest in the industry. The body panels are form-fitted to a stiff chassis and welded steel roll cage to ensure our drivers experience the fastest, safest laps of their lives.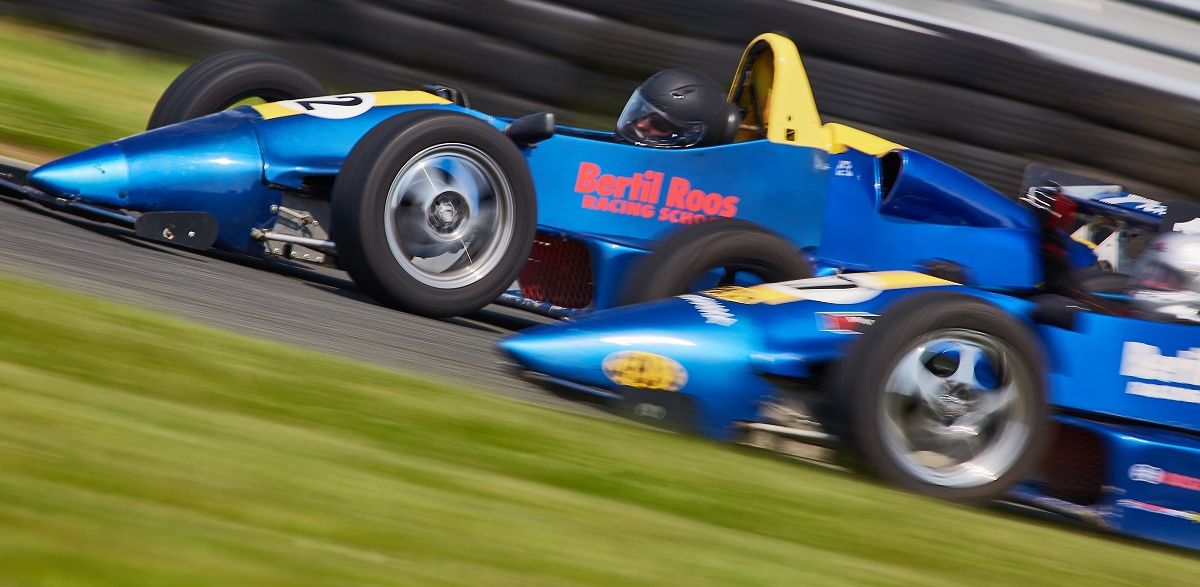 Rain? Of Course We Race In The Rain!
The Bertil Roos Racing School will continue with the scheduled program rain or shine. Drivers whom experience a day in the rain will learn that driving in wet conditions is an art all on its own, and is more fun than it sounds. Driving in wet conditions is an opportunity to gain a good amount of car control experience and and really learning to feel what the car is doing. The only weather that will cause an event cancelation is stormy or extreme weather conditions. Please refer to our website (racenow.com) or call our office to learn about our weather-related cancelation policy.
Are You Ready To Step Into The World Of Road Racing?
Choose the program or package that fits your needs and situation, and learn how to race and win the Right Way today!
For any questions regarding our schools, or applying for race licenses, please contact our office by calling 1-800-722-3669 or email us at customerservice@bertilroos.com.