Bertil Roos 2 Day Advanced Road Racing School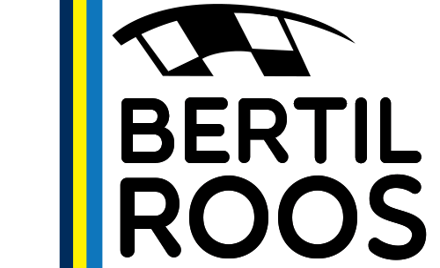 Bertil Roos Racing School
Wednesday, May 22 — Thursday, May 23, 2019
Palm Beach International Raceway
,
Jupiter

,

FL
Registration closed May 18, 2019 9:02 AM on May 18, 2019 9:02 AM EDT Registration ends May 18, 2019 9:02 AM on May 18, 2019 9:02 AM EDT Registration opens November 29, 2018 12:00 AM on November 29, 2018 12:00 AM EST Registration runs from November 29, 2018 12:00 AM to May 18, 2019 9:02 AM

The Bertil Roos 2 Day Advanced Racing School Is  Where To Learn How To Compete The Right Way!
*Bertil Roos 3 Day Road Racing School, or other organization equivalent is required to participate in this event. Upon completing online registration, please contact our office to confirm your prior required experience and make you reservation final.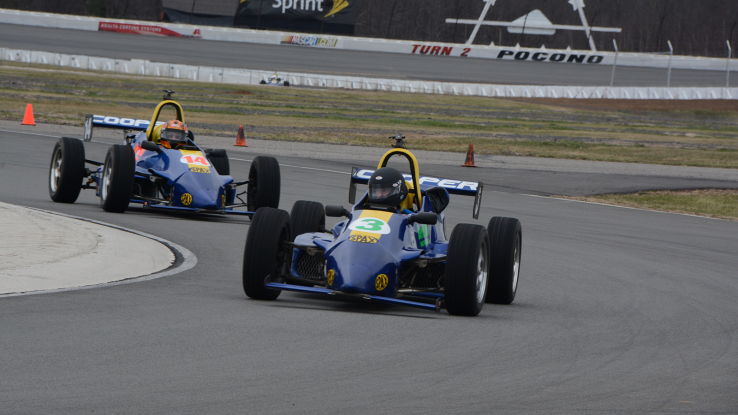 Learn How To Compete, Learn How To Win!
The Bertil Roos 2 Day Advanced Racing School is the program that introduces drivers to "Racecraft", and learn how to manage themselves during a competition event. Racecraft refers to the skills and tactics that a  driver employs to set-up and execute a pass, as well as, tactically be passed by other competitiors. The first day of this school will be all about honing in on the drivers' racecraft skills. Students will start day 1 off with a brief classroom to learn the basics about drafting and setting up passes. Once the classroom has been concluded, students will be able to warm up and practice their car control skills via a variety of on-track sessions in our school street cars, patented slidecars, and the racecars themselves.
Passing, Passing, Passing
Once the warmup sessions are over, and the students have had time to let what they learned in the classroom to settle into their minds, the instructors will be jumping into the racecars to take to the track with the students. Throughout the remainder of the day, the instructors will demonstrate and practice passing techniques with the students. Students will learn the more advanced portions of racecraft as well, which include counterattacks and taking full advantage of a competitor's mistakes. By the end of day 1, students will have learned all the basics, and a few advanced, techniques included within racecraft and racing wheel to wheel with competitors.
Raceday!
Day 2 of this school will simulate a race event. Throughout the day, students will practice, qualify, and conduct 2 races in competition fashion. Instructors will work with their students throughout the day and have an opportunity to share their own tips and techniques. The practice session will be the final time for students to try anything new, and refine their race line. The qualifying session is when the students will be able to put their driving lines to the test against one another for race start positioning. The races are when the students will have to utilize all they have learned throughout all their motorsports training to come out in the best place possible.
Let's Race!
Day 2, competition day, will conclude with 2 races. The first race will include a couple of practice starts to ensure that the students are adequately trained and have properly practiced how to conduct the most treacherous part of a race. Once the practice starts have concluded, it's race time. The results from race one will decide the drivers' starting positions for race two. These races will be conducted in the exact same fashion, and under the same rules and regulations, as seen in the Bertil Roos Race Series. These races give students some practice and a taste of what it is like to have to pull all your motorsports skills together for an event, as well as a chance for bragging rights.
The Best Cars And Equipment For The Job!
The Bertil Roos Racing School heavily utilizes our patented Slidecars for the best car control and eye-technique training in the world. Our Slidecars simulate a lack-or-traction situation. No other piece of equipment in the world does this job like our slidcars.
The new Bertil Roos Formula R/T-2000 offers a unique handling characteristic that will appeal to both the beginner drivers, looking to develop their skills, and Bertil Roos veterans looking to take on a new challenge. This car is used exclusively at Palm Beach International Raceway and in our Bertil Roos Winter Race Series.
The car boasts a 140 hp, 2 liter, 4-cylinder, fuel injected engine and a 5-speed sequential transmission. Weighing just 1,400 lbs, the R/T 2000 is capable of speeds up to 130 mph and accelerates from 0-60 in just 4.5 seconds.
In the corners, the R/T-2000 can achieve up to 2g's of lateral force on high performance radial tires. This allows students to feel both maximum traction and learn the subtleties of slip angle management that is paramount to mastering performance driving.

Rain? Of Course We Race In The Rain!
The Bertil Roos Racing School will continue with the scheduled program rain or shine. Drivers whom experience a day in the rain will learn that driving in wet conditions is an art all on its own, and is more fun than it sounds. Driving in wet conditions is an opportunity to gain a good amount of car control experience and and really learning to feel what the car is doing. The only weather that will cause an event cancelation is stormy or extreme weather conditions. Please refer to our website, racenow.com, or call our office to learn about our weather-related cancelation policy.
Win With Your Training!
Students who successfully complete the Bertil Roos 2 Day Advanced Racing School are eligible to apply for competition licenses from a variety of motorsports associations and clubs. For more information regarding competition and race licensing, please call our office at 1-800-722-3669, or email us at customerservice@bertilroos.com.