About this event
We will ring in the New Year with a drive from "Bay to Bay", starting out in Marinwood at McInnis Park near the shores of San Pablo Bay, and wind out way out northwest along the backroads of Marin County to our destination of Bodega Bay at the Tides Wharf & Restaurant along Highway 1. We will depart at 9:15 am (Driver's meeting at 9 am).
There is no cost for this event. All food will be the responsiblity of the attendees. We anticipate arriving before the end of Breakfast Service just before the transition to Lunch Service so that folks can have the best of either world to start out 2022.
Please register and sign the SpeedWaiver liability waiver and make sure that your passengers do as well. It will help us figure out how many run groups we need to have a fun and safe event!
The route is already published on our ridewithgps.com site, where you can download the route FOR FREE to your smartphone and it will give you turn-by-turn directions even when there is no cell service!
To get the route (and our other club routes) for FREE, you must first register on the club site at: https://ridewithgps.com/auto_approve/Club/7251/bzorBFNjTjv26m9g.
After that you must download the FREE ridewithgps app for your smartphone and register with the same email address you used to join our club ridewithgps site. Once you do that you have the ability to download the routes for 'offline use' so that you can have them any time.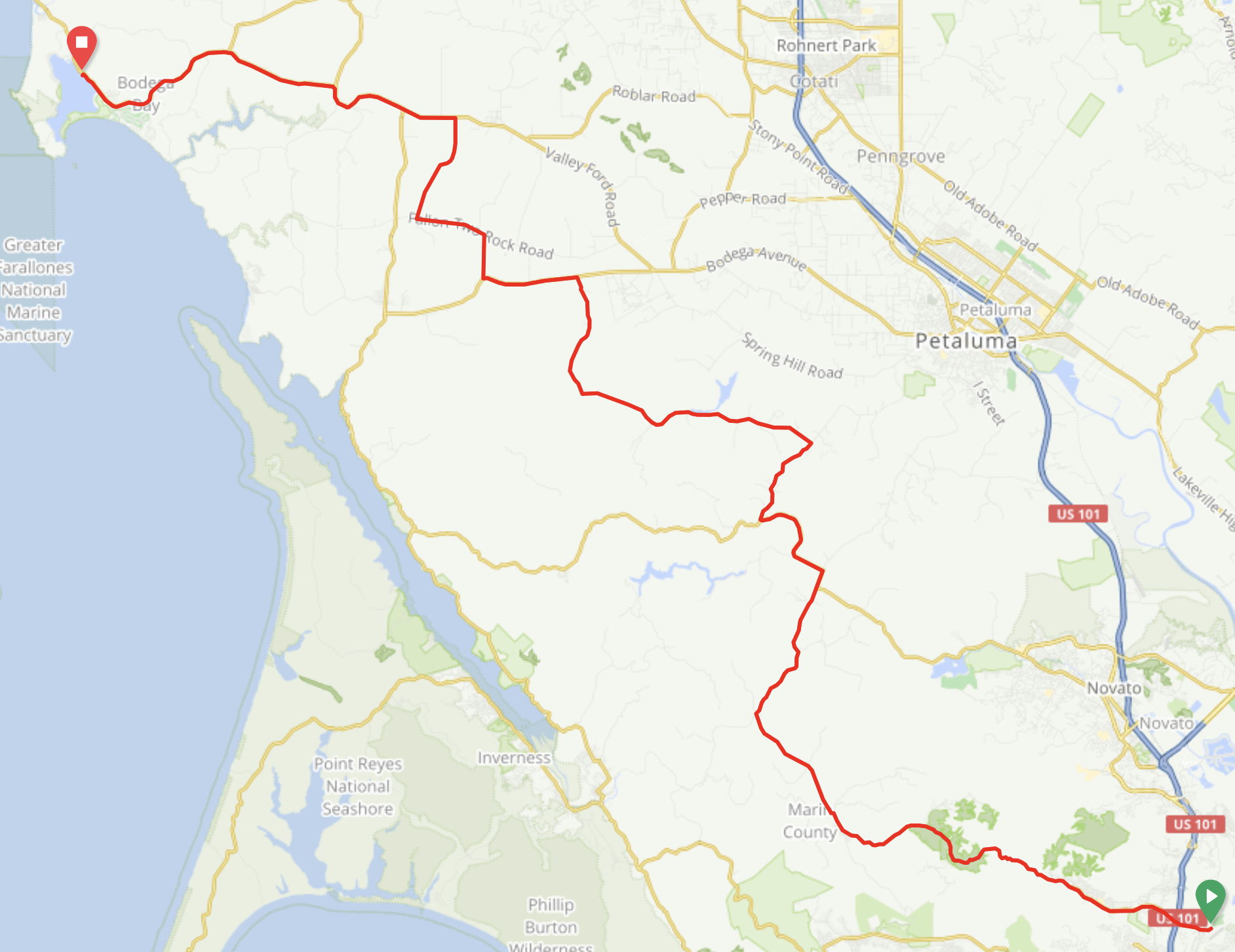 Tides Wharf & Restaurant
Bodega Bay, CA