About this event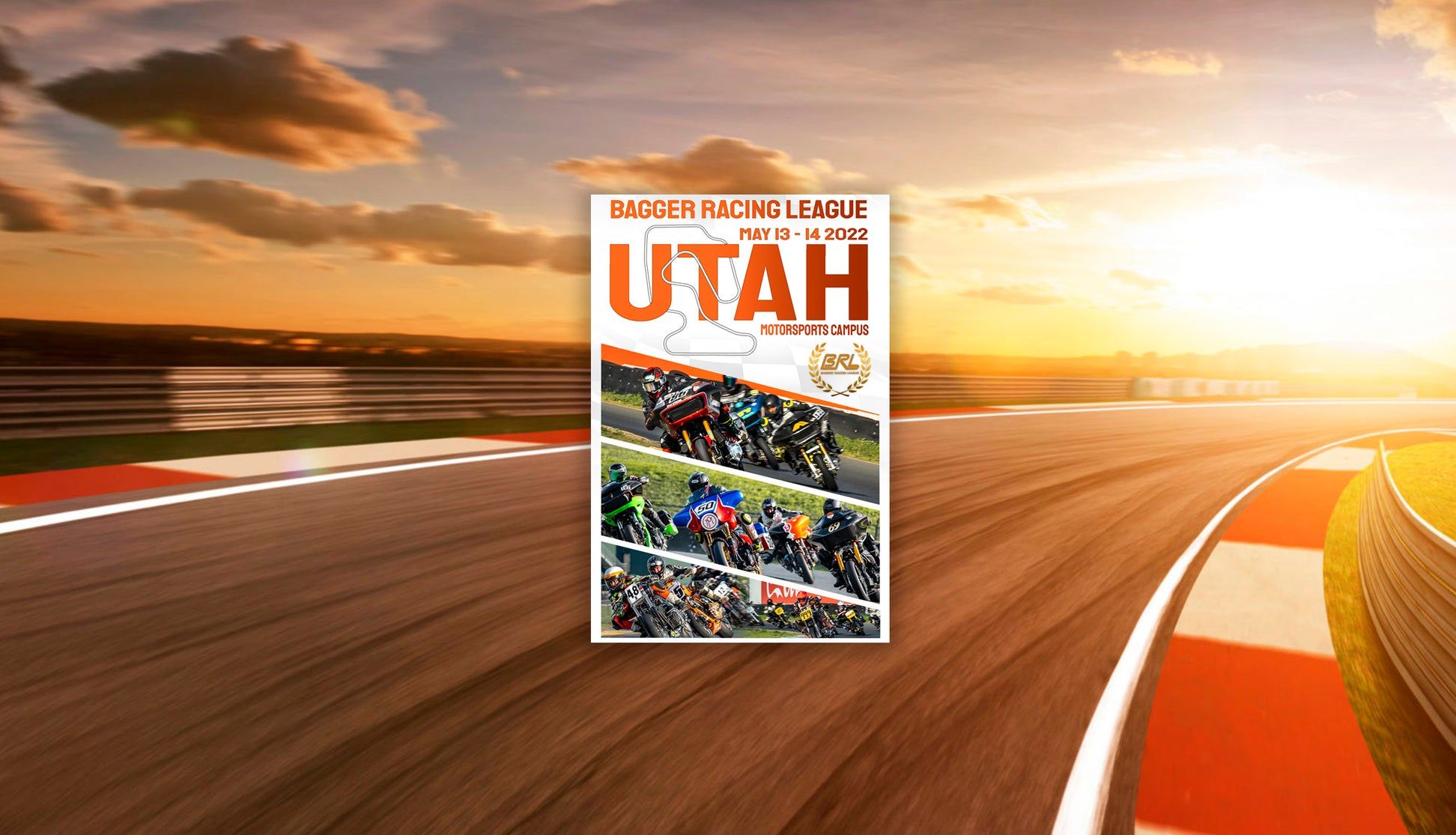 Battle of the Baggers returns to Utah Motorsports Campus in 2022!
What began as an exhibition race in 2020, the Bagger Racing League™ has now unfolded into a groundbreaking series comprised of 4 adrenaline-filled Harley Davidson® V-Twin bagger classes featuring the iconic Harley Davidson Street Glide® and Road Glide® models – the same cruising bikes millions of enthusiasts proudly ride the world over. The embodiment of the American drive to be "bigger, faster, stronger," has taken the performance world by storm and Bagger Racing League presents a front seat to a historical blend of classic motorcycle culture and thrilling speed across four exclusive classes.
The Battle of the Baggers Rounds will be televised as a live audience witnesses intense weekend-long on-track competition surrounded by an expansive atmosphere of sponsor displays including manufacturers, Harley-Davidson dealerships, independent custom motorcycle shops, stunt shows, open pits, and much more.
Sticker and patch requests for bike builds may be submitted to: social@brlracing.com
Schedule of Events:
Thursday - 05/12/22

Sponsor / Team / Racer Move-in - 6pm

Friday - 05/13/22

Track Day
New Racer School
Qualifying Sessions

Saturday - 05/14/22

BRL classes:
Lite Weight Twins
Big Twins
Pro Stock Bagger
Bagger GP
F/S Cup
AT Unlimited
Event requirements
Race License is mandatory for ALL racers.
Bagger Racing League offers Road Race License reciprocity from most race organizations, private coaches and clubs across the United States of America and from around the world including but not limited to:
All Rider Tech & Medical Forms - BRL SONOMA RIDER INFO PACKET 12.4.pdf
BRL Rules & Regulations - RULES & REGULATIONS
Utah Motorsports Campus
Grantsville, UT