About this event
High Performance Driving School
Hosted by the BMW Car Club of America, San Diego Chapter
with Central California & Golden Gate Chapters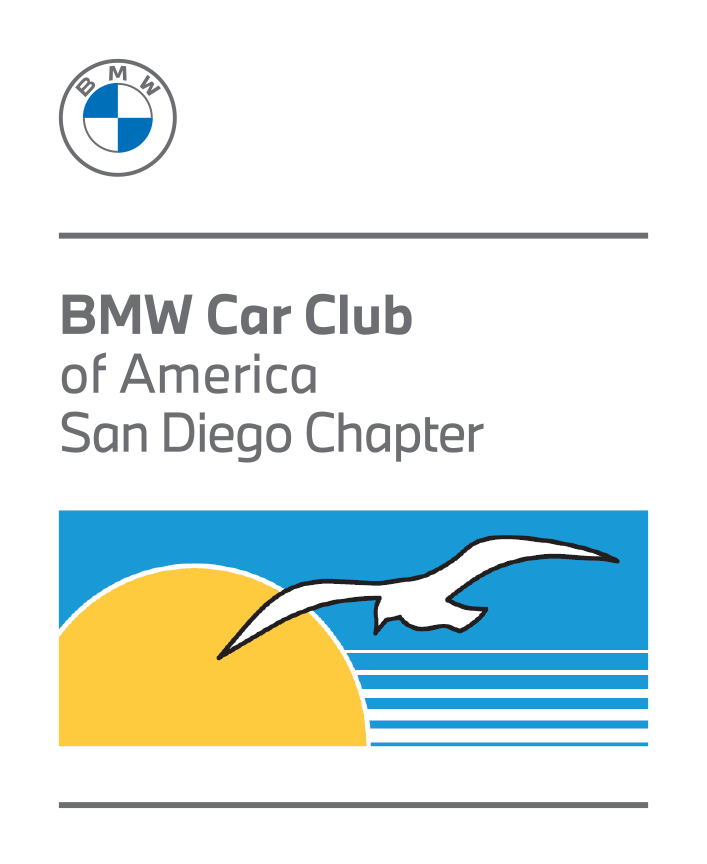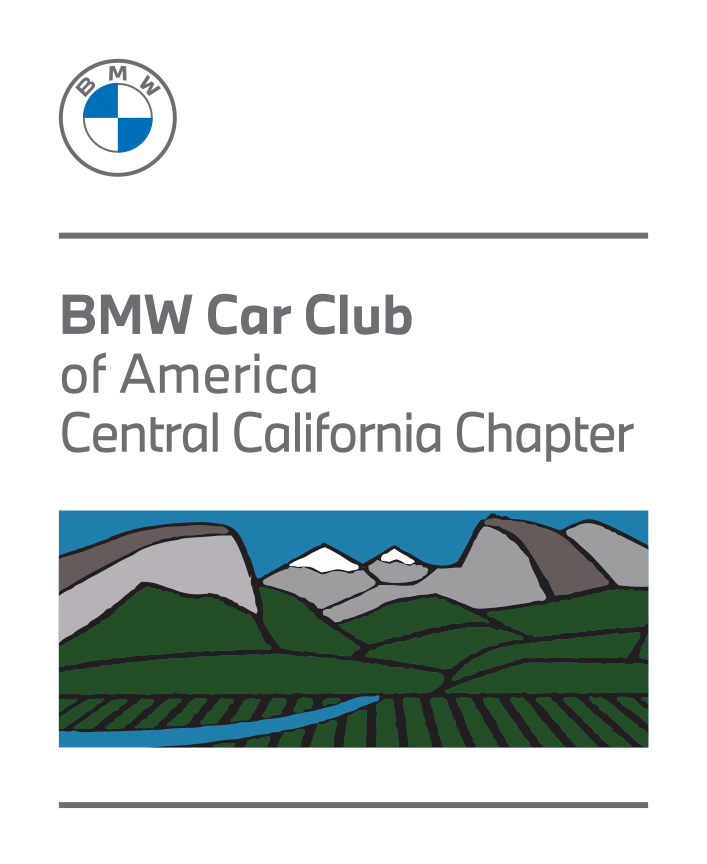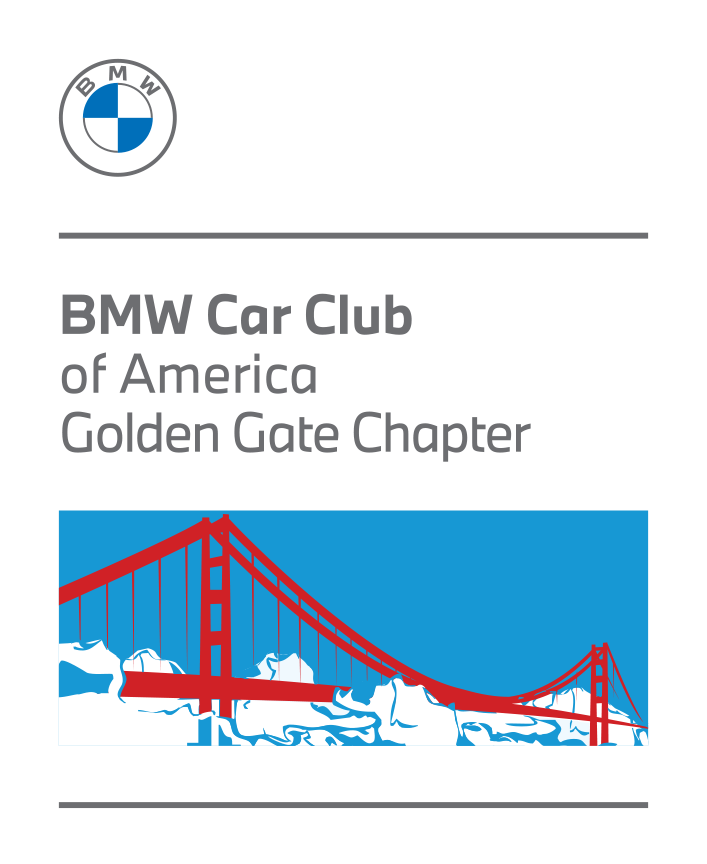 Whether you are new to performance driving or a seasoned "track rat", we have a full weekend lined up offering loads of track time! Get your car on track to refine your driving skills, explore your vehicle's capabilities, and have fun with like-minded Club members.
Our Chapter has over 30 years of history providing top-level education to drivers wishing to enjoy their car and develop their driving skills within a fun, safe, and controlled environment. We are enthusiasts who support fellow club members to learn and improve their driving skills. We emphasize the relationship of the driver and vehicle, using your vision, steering and braking techniques, and proper track protocols—giving you the opportunity to learn your capabilities and limitations, and to refine your driving techniques. Our instructors have extensive experience in mentoring and developing students at all levels.
Driving School: Saturday–Sunday
Using a racetrack provides a well-managed environment. The emphasis is on safe, smooth, and controlled driving. You will use your own car and at no time will you be pressed to go any faster than is comfortable for you. Participants will be grouped according to experience. Instruction is tailored to different skill levels. Beginners are taught driving style (smoothness, consistency, the ability to read the track). More experienced participants continue to work on consistency and more advanced skills. Beginner and Intermediate students will have an in-car instructor paired with them for track sessions throughout the day, along with dedicated classroom sessions (typically four of each). We believe that what you learn at a High Performance Driving Event (HPDE) will benefit you in your normal day-to-day driving, especially when confronted with emergency situations.
Beginner/Novice Group – Drivers with little to no track experience. Classroom sessions and in-car instruction are geared toward their level of experience.
Intermediate Group – Drivers with experience at several driving schools. Classroom sessions and in-car instruction are tailored to intermediate drivers.
A-Solo Group – For the most advanced students, who can provide details of their track history, we offer an A-Solo group with no in-car coaching. More advanced topics will be covered in the A-Solo classroom. Advanced Data Coaching, based on data acquisition, is an available option.
Advanced Drivers Day Option: Friday
On Friday, May 19, for very experienced A-Solo drivers and Instructors, we'll have abundant track sessions available for you! You can expect twice the amount of regular track time—approximately four hours worth! Friday will follow the usual BMW CCA HPDE structure, including mandatory drivers meeting in the morning, and defined run sessions. The normal safety protocols apply, including mandatory point-bys for passing.
Advanced Data Coaching: (available on Sunday Only)
This optional program uses in-car data acquisition devices to provide objective measurement and analysis of driver performance. One-on-one coaching will help drivers review their technique and develop goals for the next track session. ADC helps drivers to advance their development and to get the most out of their on-track sessions. ADC is limited to A-Solo drivers.
Vehicles:
Any car make and nearly any model are welcome to join in our HPDE. Daily drivers, as well as fully track-prepared cars, are encouraged and welcome. High ground clearance vehicles, such as SUVs (other than BMW X models), and convertibles (soft-top or non-integrated hard-top) are not permitted at this event.
All cars participating in the Driving School's Beginner or Intermediate groups must have a front passenger seat. Equal seats and restraints are required for both passenger and driver.
Multipoint Harnesses:
Seats with Integrated Headrests. Multipoint (4-, 5-, or 6-point) belts ARE NOT PERMITTED TO BE USED WITH ANY SEAT HAVING INTEGRATED HEADRESTS UNLESS THE SEAT HAS PASS-THROUGHS FOR DUAL SHOULDER BELTS.
Seats with Harness Pass-Throughs. Multipoint harness belts, installed in accordance with harness belt manufacturers' instructions, may be used with the following headrest configurations:

a headrest with pass-throughs for dual shoulder belts;
a headrest with two adjustable-height posts where the shoulder belts can pass between the two posts, or
a headrest with just one center adjustable-height post where the shoulder belts can ride just to the outside of the center post.
Sharing a car: If you would like to share a car with another student, you will need to drive in different run groups. Please contact the Registrar by clicking the "Send a message" to the registrar link at right before registering.
Tech Inspection:
Your vehicle must pass a Tech Inspection prior to the event. This inspection must be carried out by a qualified individual who is familiar with the make and model of the vehicle and must have been inspected within the four (4) weeks prior to the event. The Tech Form is required to be signed by the inspector and the participant and handed in at registration. No on-site tech inspection is done by the Chapters. You can take your car to be inspected at your dealership or your favorite independent shop. It is your responsibility to ensure that your car is sound and in safe condition.
Helmets:
Helmets must be worn during all track sessions at speed. Helmets must be rated to the following Snell or FIA standards:
Snell SA2015, SA2020, M2015, and M2020 are allowed.
FIA 8860-2010 helmets are accepted until 12/31/2028; FIA 8859-2015, FIA 8860-2018 and 8860-2018APB helmets currently do not have an expiration date.
A DOT rated is NOT sufficient.
A limited number of rental helmets will be available to reserve during registration.
Track Configuration: Race #1 Clockwise
NOTE: Please be sure to review the Event Requirements* section for COVID policy.
REGISTRATION FEES: Full weekend event (No single-day registration.)
Driving School Students:

$525 *Early Bird price* | After March 31: $575
Friday Advanced Drivers Day add-on: $350 ($275 for Instructors)
Advanced Data Coaching add-on: $100 (for A-Solo students)
You will not be charged until your registration is approved.
Lodging:
The host hotel is the Vagabond Inn, located at 20638 Tracy Ave, Buttonwillow, CA, (661) 469-4146. (Standard rates apply.)
► Plan to join us for light appetizers at the hotel on Friday evening, May 19, for our event Registration Check-in Mixer from 7:30-9:00 p.m. Please bring your Tech Inspection form, Medical Information form, and SNELL 2015+ helmet to be signed off and finalize your registration. Other lodging options in the area include the Best Western Heritage Inn, 253 Trask, Bakersfield (off I-5, 16 miles from track) (661) 764-6268 and Best Western Plus Wasco Inn and Suites, 1704 CA-46, Wasco (on HWY 46, 19 miles from track) (661) 758-1111.
At the track:
Plan to arrive at the track by 7:00 a.m. to park, unload, and check-in at registration (if you didn't do it Friday night). All drivers must attend the Mandatory Drivers Meeting at 8:00 a.m. on Saturday. We will send an email to attendees confirming these times a few days before the event as the schedule is not yet finalized.
Buttonwillow Raceway Park is located at 24551 Lerdo Highway, Buttonwillow, CA
FAQ's about HPDE can be found on the BMW CCA website.
Any questions, contact Driving School Chairs:
Lisa Goehring, sd-drivingschool@sdbmwcca.com, or Terry Eidson, terryeidson@comcast.com (559) 940-0551.
Event requirements
*Event Requirements:
You must be a current BMW Car Club of America member to register for and participate in this event. Not a member of BMW CCA? Join at www.BMWCCA.org or call BMW CCA National office at 1-800-878-9292.

Driver Qualification: By the date of the event, all drivers enrolled in the driving school are required to have a full operator's license that does not require another qualified party to be a passenger in the vehicle in order for the license to be considered valid. Anyone under 18 may only participate if he or she and a parent/guardian have executed and signed the Parental and Minor Release Waiver.

COVID Policy:
We encourage everyone attending this event, participants, guests and staff alike, to be fully vaccinated against COVID-19, including the bivalent booster. Vaccination is encouraged, but not mandatory. Masks are encouraged, but not required, indoors and in-car (while engaged with in-car instruction).
Buttonwillow Raceway
Buttonwillow, CA
BMW CCA - San Diego Chapter - Driving School