About this event
** We deeply regret to announce that this event has been cancelled. **
The Chapters have made this painful decision in response to the low registration count so close to the event date, and it was not feasible to proceed. We are extremely disappointed, and do plan return again—and hope you will join us for a future event!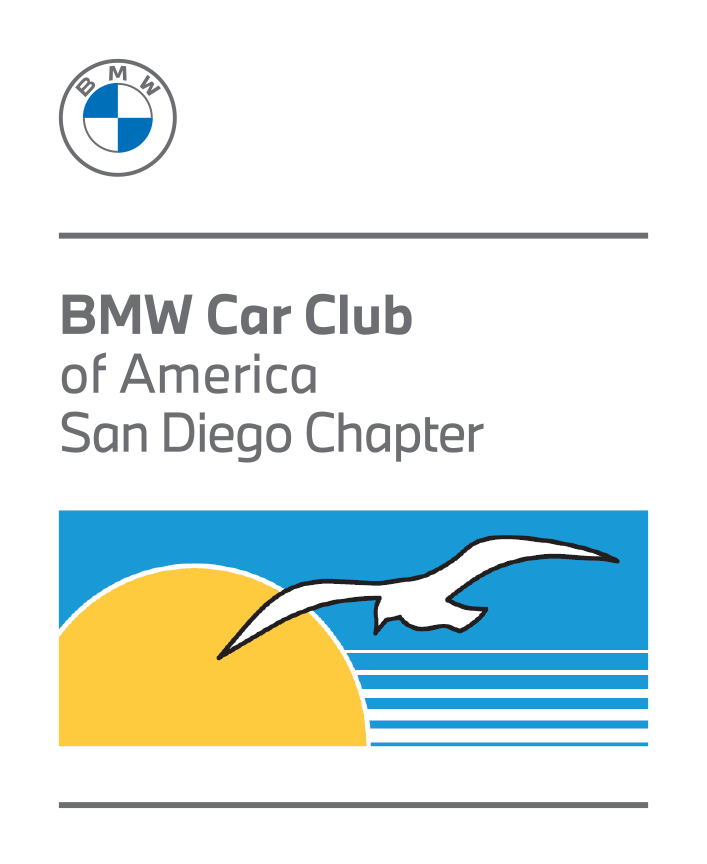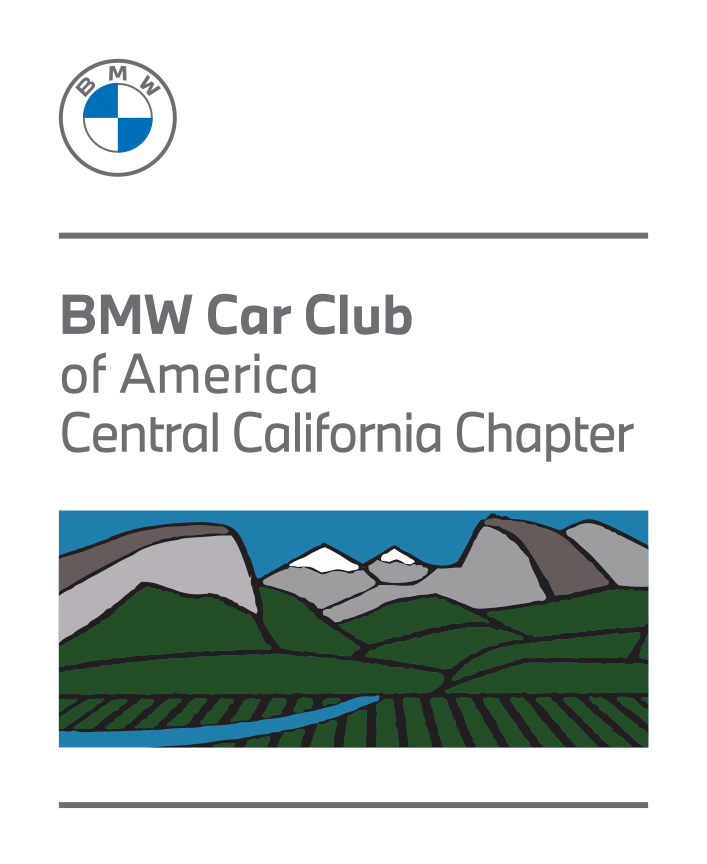 High Performance Driving Event & Time Trial
Hosted by the BMW Car Club of America, San Diego and Central California Chapters
Our Driving School has over 30 years of history providing top-notch education to improve driving skills, within a fun, safe, and controlled environment. We emphasize the relationship of the driver and vehicle, and how to make them function in unison, giving you the opportunity to learn your capabilities, limitations, and refine various driving techniques to build safe driving skills and habits. Our instructors have extensive experience in mentoring and developing students at all levels.
Driving School:
Using a racetrack provides a well-managed environment, and the emphasis is on safe, smooth, and controlled driving. At no time will you be pressed to go any faster than is comfortable for you. Participants will be grouped according to experience. Beginners are taught driving style (smoothness, consistency, the ability to read the track), more experienced participants continue to work on consistency and more advanced skills. Beginner and Intermediate students will have an in-car instructor paired with them for the day, and dedicated classroom sessions. We believe that what you learn at a High Performance Driving Event (HPDE) will benefit you in your normal day-to-day driving, especially when confronted with emergency situations.
Beginner/Novice Group – Drivers with little to no track experience. Classroom sessions and in-car instruction are geared toward their level of experience.
Intermediate Group – Drivers with experience at several driving schools. Classroom sessions tailored to intermediate drivers.
A-Solo Group – For the most advanced students, who can provide details of their track history, we offer an A-Solo group with no in-car coaching. More advanced topics will be covered in the A-Solo classroom.
Advanced Data Coaching:
This optional program uses in-car data acquisition to provide objective measurement and analysis of driver performance, with one-on-one coaching to help drivers get the most out of their driving experience and advance their development. Class is limited to A-Solo and Time Trial drivers.

BMW CCA Time Trials: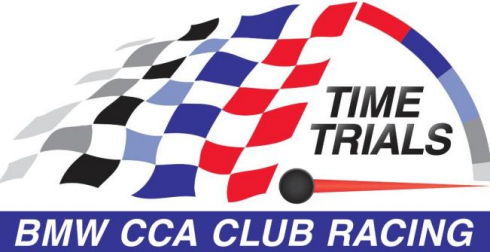 For the most advanced drivers interested in some friendly, timed competition without wheel-to-wheel racing. Time Trial offers a driver a competitive step up from driving school event, but falls short of all-out club racing. A driver can use the same car and tech preparation used during the driving school (HPDE). It's you against the clock for single fastest lap in a session. You grid by time based on the previous session. Extra safety equipment is always encouraged, but not required. BMW-TT is open to Racers, A-solo, A group students (with approval) and all driving school instructors. You will need a transponder; you may add a rental to your registration if you do not have your own.
More Time Trial Info.
Vehicles:
Any make and model are welcome to join in our HPDE. Daily drivers, as well as full track-prepared cars, are encouraged and welcome. High ground clearance vehicles, such as SUVs (except BMW X models), and convertibles (hard or soft-top) are not permitted at this event. All cars participating in the Driving School's Beginner or Intermediate groups must have a front passenger seat.
Your vehicle must pass a Tech Inspection prior to the event. The Tech Form is required to be signed by the inspector and the participant and handed in at registration. No on-site tech inspection is done by the Chapters. You can take your car to be inspected at your dealership or your favorite independent shop. It is your responsibility to ensure that your car is safe.
Helmets:
Helmets must be Snell-rated and (with 2015 or later SNELL sticker). DOT Rating is NOT sufficient. SA- and M- ratings are both acceptable.
Track Configuration: Race #1 Clockwise (with A-section instead of Off Ramp)
NOTE: Please be sure to review the Event Requirements* section for COVID policy.
REGISTRATION FEES: Full two-day event, with lunch included (No single-day registration.)
Driving School Students: $380
Advanced Data Coaching add-on: $230 (for A-Solo students and Time Trial)
Time Trial Registration: $380 ($200 for instructors)
Late Fee after March 11: Additional $50
You will not be charged until your registration is approved.
Lodging:
The host hotel is the Vagabond Inn, located at 20638 Tracy Ave, Buttonwillow, CA, (661) 469-4146. (Standard rates apply.)
♦ Plan to join us for light appetizers at the hotel on Friday evening, April 1, for our event Registration Check-in Mixer from 7:30-9:00 p.m. Please bring your Tech Inspection form, Medical Information form, and SNELL 2015+ helmet to be signed off and finalize your registration. Other lodging options in the area include the Best Western Heritage Inn, 253 Trask, Bakersfield (off I-5, 16 miles from track) (661) 764-6268 and Best Western Plus Wasco Inn and Suites, 1704 CA-46, Wasco (on HWY 46, 19 miles from track) (661) 758-1111.
At the track:
Plan to arrive at the track by 7:00 a.m. to park, unload, and check-in at registration (if you didn't do it Friday night). All drivers must attend the Mandatory Drivers Meeting at 8:00 a.m. on Saturday. We will send an email to attendees confirming these times a few days before the event as the schedule is not yet finalized.
Buttonwillow Raceway Park is located at 24551 Lerdo Highway, Buttonwillow, CA
FAQ's about HPDE can be found on the BMW CCA website. www.bmwcca.org/events/hpde
Tech and Medical Forms: https://www.sdbmwcca.com/s/Tech_And_Medical_Forms.pdf
Any questions, contact Driving School Chairs:
Lisa Goehring, sd-drivingschool@sdbmwcca.com, or Terry Eidson, terryeidson@comcast.com (559) 940-0551.
Event requirements
*Event Requirements:
You must be a BMW CCA member to register for and participate in this event. Not a member of BMW CCA? Join at www.BMWCCA.org or call BMW CCA National office at 1-800-878-9292.

Driver Qualification: By the date of the event, all drivers enrolled in the driving school are required to have a full operator's license that does not require another qualified party to be a passenger in the vehicle in order for the license to be considered valid. Anyone under 18 may only participate if he or she and a parent/guardian have executed and signed the Parental and Minor Release Waiver.

COVID Policy:
All driving school students, instructors, event staff, must be fully vaccinated with an FDA or WHO-authorized vaccine at least 14 days prior to the event, and must upload a copy of their vaccine proof of vaccination during registration process.
Face masks must be worn by students and instructors while in a car together. Instructors will use hand-signals on track to minimize loud speaking and avoid sharing intercoms.
For activities outside enclosed spaces, masks are optional.
View BMW Car Club of America Covid Policy.
All drivers and passengers must wear helmets displaying a Snell 2015 or newer sticker. Rental helmets can reserved during registration. Convertibles, trucks, minivans, SUVs (except BMW X vehicles) are NOT allowed.
Buttonwillow Raceway
Buttonwillow, CA
BMW CCA - San Diego Chapter - Driving School